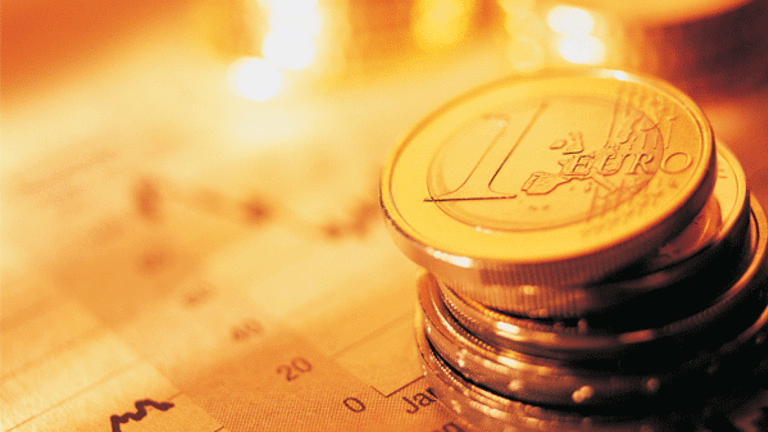 'BRIC' ETF Needs to Build Results
A new instrument yokes itself to Brazil-Russia-India-China for emerging-market investing.
You've probably heard the term
BRIC
, an acronym for Brazil, Russia,
India
and
. Many consider these countries the four horsemen of the emerging-market renaissance of the last few years. Market players have expected to see some sort of investment product that would capture the four countries, however gimmicky the idea. Now
Claymore Investments
has delivered with its Claymore BRIC ETF, which just started trading on the Toronto Stock Exchange under the ticker CBQ. The ETF is expected to start trading in the U.S. in October.
Because this fund is new and foreign -- as I noted above, it's trading in Canada now -- there is a 40-day "seasoning period" that makes it unavailable to U.S.-based investors until mid-October. That gives would-be investors a little time to get some sense of how it trades compared to both broader and narrower emerging-market products. I wouldn't rush to put my money down on this buzzword, but it's definitely going to remain on my radar screen. I'll keep you updated on my opinion about this instrument as it evolves along with the CBQ.
If I were designing the literature for this fund, I might put the "B" in a 48-point font and the "R" in a 6-point font, because those are the respective weightings of those two countries. China is weighted at 31.28% and India at 13.95%; that's still quite a spread, but not as wild a contrast as the Brazil and Russia percentages.
The fund mimics the Bank of New York BRIC Select ADR Index.
Weight Issue
Good correlation to Russia may not mean much given the low exposure
Source: BigCharts.com
Chart information (excluding the sales literature) only goes back to June, which is when the index was launched. While Russia (in blue) shows a good correlation to the BRIC index (in black) and Brazil, it is possible that a big move in Russian holdings from here could have a muted impact on the fund because they're so lightly weighted.
The sector makeup favors energy, with a 30.50% weight, and telecom, at 17.22%. As you might expect, materials also have a heavy weighting, at 13.47%.
Speaking of energy: Like a lot of investment products with exposure to Brazil, the fund owns both common and preferred shares of
Petroleo Brasileiro
(PBR) - Get Petroleo Brasileiro SA Sponsored ADR Report
totaling 15.53%. While it has been a few weeks since we heard anything about the nationalization of oil fields in Bolivia, you should be aware that PB has enough exposure that it moved down on the Bolivia news.
By investing in the BRIC countries, CBQ has some overlap with other, broader-based ETFs such as
iShares MSCI Emerging Market Index Fund
(EEM) - Get iShares MSCI Emerging Markets ETF Report
, which has 32% of its assets in the BRIC countries.
It seems to me that anyone looking for exposure to emerging markets needs to think either more narrowly or broadly than BRIC. That may seem contradictory, but a broader fund such as the iShares Emerging Market captures many more countries, such as South Korea and South Africa. That allows investors to capture the asset class without having to be narrowly correct. Investors looking to make a narrow-based investment in a single country get, at best, a watered-down product from the CBQ.
On the plus side, the BRIC countries are expected to have a higher GDP growth, more than 8%, than any of the developed markets over the next 10 years, according to Claymore Investments literature. While this makes sense, it's worth noting that the 8% also eclipses estimated growth rates for Latin America, Asia and Eastern Europe as projected in a report from Danish Jyske Bank on emerging markets dated September 2006. This is potentially compelling, as is CBQ's track record for outperforming the iShares Emerging Market, shown in this chart from Claymore.
That's an attractive quality. But this is a new instrument, and because it is so new, there is no need to decide today whether this is something you should own. But if you do study and invest in emerging markets, I believe this fund should be in the universe of what you follow.
At the time of publication, Nusbaum had no positions in the stocks mentioned, although positions may change at any time.
Roger Nusbaum is a portfolio manager with Your Source Financial of Phoenix, Ariz., and the author of Random Roger's Big Picture Blog. Under no circumstances does the information in this column represent a recommendation to buy or sell stocks. Nusbaum appreciates your feedback;
to send him an email.