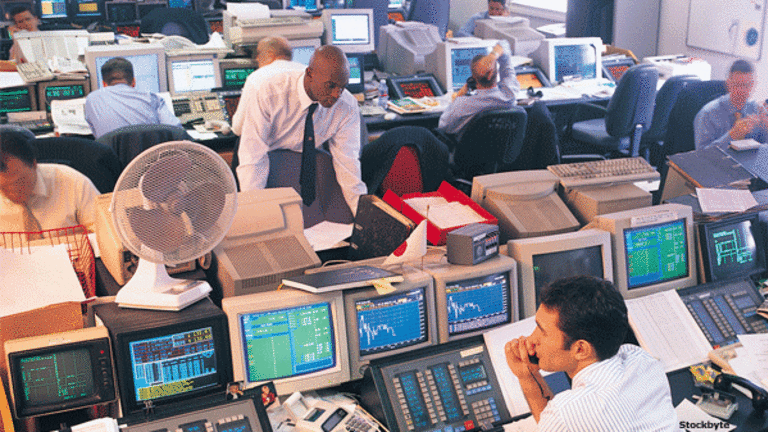 Publish date:
Brazil ETFs, Stocks to Buy Now
Low earnings multiples, stable currency and a booming real estate market stir interest in Brazil equity plays.
Low earnings multiples, stable currency and a booming real estate market stir interest in Brazil equity plays.
By Rudy Martin, editor of the Latin Stock Investing Newsletter.
NEW YORK (TheStreet) -- Believe it or not, you would have beat the Dow 2-to-1 over the last 12 months by investing in Brazil.
My favorite ETF,
IShares MSCI Brazil
(EWZ) - Get Report
was up 85%, while the
SPDR DJIA ETF
(DIA) - Get Report
was up a not-too-shabby 40% in one year's time. This 45% difference is a huge one when you start to compound returns.But you are probably thinking that the Brazil stock market is partied out.
No way! There's more music ahead.
Last January, I published a report on the Brazilian Bonanza on my site.
Here are five more reasons Brazil is attractive for investment at current levels.
Low Earnings Multiples
: The average U.S. stock sells at 17 times this year's and 15 times next year's earnings. In contrast, Brazilian stocks are selling at 12.5 times earnings, or 20% less than U.S. stocks. The average earnings increase for Brazilian stocks is 15%-20%, and that assumes no major appreciation in the Brazilian currency.
Alternatively, if you believe forecasts for target prices, then there is another 20% to 40% appreciation potential for the average among the 70 stocks I track in the Latin Capital Market Stock Index. Other benchmarking methods, such as price to sales/growth and relative dividend yield, generate even higher theoretical prices.
Stable Currency
: The strong Brazilian currency is both a blessing and a curse. The Brazilian real currency rallied by 32% in 2009, the biggest advance among the 16 major currencies. To combat a further rise in the real, the government imposed a 2% tax on foreign capital inflows into equities and fixed income investments.
There is enough demand for this currency that the country is now running current account deficits. The Brazilian Central Bank is forecasting a 2010 current account deficit of $29 billion. Fortunately, Brazil has $243 billion in foreign exchange reserves to help exporters and the financial system deal with short-term liquidity disruptions.
It's a solid currency, but don't expect the real to be the strongest Latin American currency in 2010. The most likely candidate for outperformance among currencies is the Mexican peso. If you agree, then buy the
CurrencyShares Mexican Peso Trust ETF
( FXM). It's already up 8% year-to-date vs. the flat returns from the
WisdomTree Drefyfus Brazilian Real Fund ETF
(BZF)
.
Reasonable Interest Rates
: Let's put things in relative perspective. Obviously in the U.S., with near zero interest rates and a highly leveraged consumer base, a double-digit interest rate would choke the economy. But this is Brazil we're talking about here.
Five years ago, Brazil's central bank benchmark interest rate was 20%! Today rates sit at a low of 8.75%. The country's inflation rate is now over 5% and that's the highest it's been in 10 months.
Prices for Brazilian exports are rising from both a stronger currency and customer demand. The 90% spike in iron ore prices clearly points out that the Brazilian economy is heating up. Expect the government to soon raise the overnight bank lending rate to discourage inflation and speculation.
High Economic Growth
: The IMF forecasts that Brazil's economy will grow by 4.7% this year and another 3.7% next year. Brazil was one of the least hit by the global financial slowdown. With the surge in commodity prices, growth estimates are rising to nearly 6%.
The wealth is spreading to middle class Brazilians, but there is still a long way to go. On a per capita income basis, Brazilians still have to catch up with their richer neighbors. The IMF calculations give the average Brazilian $10,500 of income vs. $14,000 for Chileans. The OECD just invited Chile to join the list of richest nations, the first Latin American nation with the "developed" status.
Yes, Brazil is still very much a developing economy, especially vs. the United States.
Young people and those over 65 tend to be economically dependent or live off investments. Only 30% of the population is either less than 14 years or over 65. In contrast, in the U.S., 35% of the population is out of the 14-65 range. So in effect, the U.S. has more dependents in its economy than Brazil does. And this difference will get bigger as Americans on average live six years longer to age 78.
So what do rising income and a growing population add up to?
A Shortage of Homes
. Believe it or not, there is a housing shortage in Brazil estimated at 5.8 million, according to Brazil's Minister of Cities.
There's money to be made from this real estate gap.
Cyrela Brazil Realty, Brazil's largest developer, reported 2009 earnings that were 2.6 times higher than in 2008.
My favorite Brazilian developer is
Gafisa
(GFA) - Get Report
, which just raised $590 million in a stock offering to take advantage of this growth opportunity. Given the real scarcity of housing, I prefer GFA over the traditional mortgage lenders like
Itau Unibanco
(ITUB) - Get Report
,
Banco Bradesco
(BBD) - Get Report
or
Banco Santander Brasil
(BSBR) - Get Report
.
So next time someone mentions a Brazilian bubble, remember that we have just been through the first serious correction in Brazilian stocks in the last five years.
Those who had the courage to buy on dips did very well.
Act on these ideas now!
-- Written by Rudy Martin in Jupiter, Fla.
Rudy Martin is the former director of research for TheStreet.com Ratings. Earlier he worked 25 years in investment research and management positions with Fidelity Investments, Lincoln National, Dean Witter Reynolds and Transamerica Investments. He began his career as a securities investment analyst at Duff and Phelps where he published equity and fixed income securities investment recommendations. Martin holds a master's degree in finance from Kellogg Northwestern University.