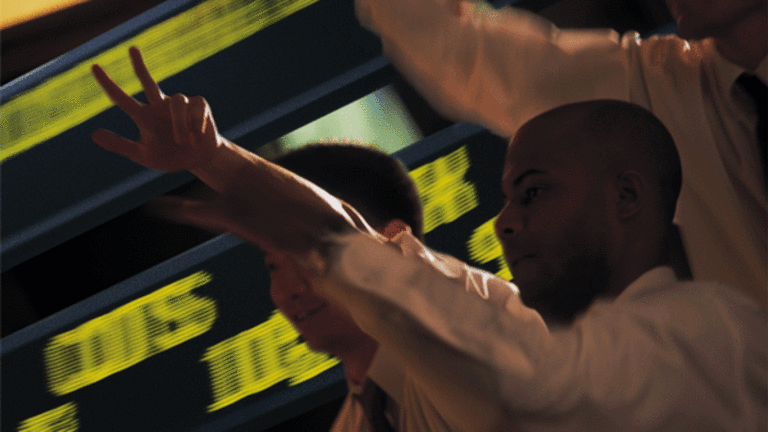 Beyond Brazil Part 4: Peru
With large coastlines and the expansive Andes range, Peru has grown to become an international leader in the fishing industry as well as a top producer of materials and precious metals including gold, copper, lead, and zinc.
Investors with greater risk appetites may want to move beyond Mexico and Chile and consider two smaller Latin America country ETFs, Colombia and Peru. In addition to greater risk, these country ETFs themselves are more volatile, and in the case of Peru, a high concentration in a single sector, materials.
The nation of Peru was once home to the Inca Empire, the largest pre-Columbus American empire. In modern times, however, the nation is considered by the International Monetary Fund as a global emerging market. Slightly smaller than the state of Alaska, Peru boasts a population of nearly 30 million and a GDP ranked 45th in the world.
Although located in a tropical region of the globe, geographic phenomena like the Andes mountain range, which runs through Peru, provide the nation with a wide variety of climates. This ranges from a semi-arid, desert-like coast to temperate or even frigid atmosphere in the mountainous range, to rainforestlike conditions toward the East.
The nation's diverse climate in turn allows for a diverse agricultural palate. Peruvian farmers today produce a wide variety of crops including cocoa, coffee, apples and corn.
>>Want More ETFs? Visit Our ETF Screener Page
Peru's bread and butter, however, is not agriculture. Instead, the nation relies heavily on its services and industries sectors, which make up nearly 80% of the nation's GDP.
With large coastlines and the expansive Andes range, Peru has grown to become an international leader in the fishing industry as well as a top producer of materials and precious metals including gold, copper, lead, and zinc.
Investors looking for access to Peru's markets have traditionally been forced to do so through the use of broad Latin America ETFs and mutual funds such as the
iShares S&P Latin America 40 Index Fund
(ILF) - Get Free Report
and the
Fidelity Latin America Fund
(FLATX) - Get Free Report
. However, in 2009, the iShares launched the first pure play on this nation's markets in the form of the
iShares MSCI All Peru Capped Index Fund
(EPU) - Get Free Report
.
Though EPU's index consists of 26 constituents, like many other single-nation emerging market ETFs, the lion's share of its portfolio is dominated by its top holdings. In this case,
Cia de Minas Buenaventura
(BVN) - Get Free Report
,
Southern Copper
(PCU)
, and
Credicorp
(BAP) - Get Free Report
together account for over 40% of the fund's total index.
Aside from being able to access Peru's markets, investors may also find EPU attractive as an alternative way to play basic and precious metals. PCU is one of the world's largest copper producers while BVN is a large mining firm which specializes in the extraction of silver and gold. The materials sector as a whole makes up 65% of the fund's portfolio.
Though it remains the only single play on this nation, EPU has struggled to gain a strong following since its launch. While broad Latin American focused ETFs like ILF and single-nation funds like the
iShares MSCI Brazil Index Fund
(EWZ) - Get Free Report
and
iShares MSCI Mexico Investable Market Index Fund
(EWW) - Get Free Report
change hands millions of times a day, EPU's average volume remains under 30,000.
Looking ahead, economic growth both domestically and abroad will be essential to the prosperity of Peru and EPU. As seen through the recent recovery slowdown, a decrease in demand for basic materials and dropping precious metal prices can weigh on a fund so heavily exposed to these industries. In the most recent one-month period through February 25, the fund has sunk 5%, the steepest drop among all single country Latin American funds.
Be sure to check my other articles examining Latin American single nation ETFs:
Mexico
,
and
.
At the time of publication, Dion was long EWZ and EWW.
Don Dion is president and founder of
, a fee-based investment advisory firm to affluent individuals, families and nonprofit organizations, where he is responsible for setting investment policy, creating custom portfolios and overseeing the performance of client accounts. Founded in 1996 and based in Williamstown, Mass., Dion Money Management manages assets for clients in 49 states and 11 countries. Dion is a licensed attorney in Massachusetts and Maine and has more than 25 years' experience working in the financial markets, having founded and run two publicly traded companies before establishing Dion Money Management.
Dion also is publisher of the Fidelity Independent Adviser family of newsletters, which provides to a broad range of investors his commentary on the financial markets, with a specific emphasis on mutual funds and exchange-traded funds. With more than 100,000 subscribers in the U.S. and 29 other countries, Fidelity Independent Adviser publishes six monthly newsletters and three weekly newsletters. Its flagship publication, Fidelity Independent Adviser, has been published monthly for 11 years and reaches 40,000 subscribers.