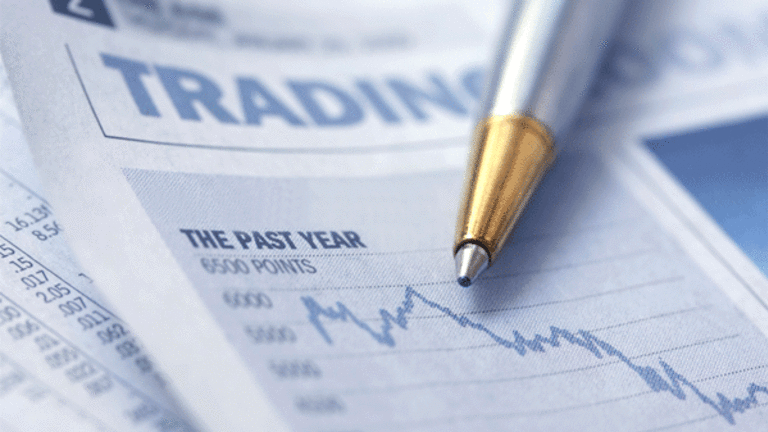 Beyond Brazil, Part 3: Colombia ETF
Investors with greater risk appetites may want to move beyond Brazil and consider the Global X/InterBolsa FTSE Colombia 20 ETF.
NEW YORK (
) -- Investors with greater risk appetites may want to move beyond
Mexico
and
and consider two smaller Latin America country ETFs: Colombia and Peru. In addition to greater risk, these country ETFs themselves are more volatile, with high concentrations in single sectors or companies.
Colombia
Colombia, a country with a 20 million-person workforce, saw accelerating growth from 2002 to 2007, but stalled in its expansion when the credit crisis struck in 2008. Now some analysts are saying that equity exposure to the country should be increased.
>>Want More ETFs? Visit Our ETF Screener Page
An improvement in domestic security has helped the economy over the past few years as U.S. equipment has assisted the military in gaining a strong upper hand in the decades-old civil war against the Revolutionary Armed Forces of Colombia, commonly known as FARC.
Also, the United Nations, in its annual drug trafficking report released this month, says that the manufacture of cocaine from Colombia, still the region's biggest producer, has decreased significantly, further signaling that the economy may benefit from a decrease in drug-related violence.
The economic recovery of two of its main trading partners, China and the United States, has helped improve the outlook for Colombia. Like many countries in Latin America, the country has significant commodity resources; high asset prices from global growth are beneficial to the economy.
The country is not without unsettling developments, however. A referendum in the near future may allow the country's president to run for a third term, and the prospect of such a vote has added volatility to Colombian markets. Also, the country continues to have poor relations with its neighbor Venezuela, which opposes U.S. involvement in Colombia, and exports to the nation have dropped significantly.
Short-term volatility must be an accepted state of affairs for investors in much of the developing world, and if ETF investors want to gain access to Colombia to tap into its economic outlook, their only option is the volatile
Global X/InterBolsa FTSE Colombia 20 ETF
(GXG) - Get Free Report
.
Readers should be aware that the fund may present liquidity concerns for larger investors, because it has a low three-month average daily volume of only 6,200 shares. This means that the ETF should not be used for quick or large trades and is best suited as a small allocation in a mid- to long-term focused portfolio.
The fund tracks an index of the 20 most liquid stocks in the Colombian market and the ETF is very much centered on its two largest holdings. The company that receives the largest allocation of net assets is the oil and natural gas corporation,
Ecopetrol S.A.
(EC) - Get Free Report
, which is also the largest company in Colombia. The company accounts for 20.1% of the ETF, while the second-largest holding, a bank called
BanColomobia S.A.
(CIB) - Get Free Report
, receives an 18.6% allocation. The next-largest holding (by comparison),
Banco de Bogota
, only accounts for 5.3% of GXG.
In total, the top 10 holdings account for 78.6% of the ETF and banks are the largest sector allocation at 29.3%. Oil and gas, financial services, utilities, industrials, consumer goods, consumer services and telecommunications are the other sectors represented by GXG, and they receive allocations of 19.1%, 16.9%, 10.2%, 9.6%, 5.9%, 5.4%, and 2%, respectively.
In the past year, GXG outperformed all other Latin American country-specific large-cap ETFs. Its year-to-date performance has also been better than the large-cap funds for Peru, Chile, Brazil, or Mexico. Since the start of 2010, GXG has increased by 10.2% and in the trailing one-year period, it increased by 136.6%.
There certainly are risks to an investment in Colombia via GXG, such as domestic security concerns there and the low volume of the fund itself, but as the recent performance figures show, if investors bet right, the pay-off has the potential to be lucrative.
Part one of this series covered the Mexico ETF and part two analyzed the Chile ETF.
At the time of publication, Dion had no positions in companies mentioned.
Don Dion is president and founder of
, a fee-based investment advisory firm to affluent individuals, families and nonprofit organizations, where he is responsible for setting investment policy, creating custom portfolios and overseeing the performance of client accounts. Founded in 1996 and based in Williamstown, Mass., Dion Money Management manages assets for clients in 49 states and 11 countries. Dion is a licensed attorney in Massachusetts and Maine and has more than 25 years' experience working in the financial markets, having founded and run two publicly traded companies before establishing Dion Money Management.
Dion also is publisher of the Fidelity Independent Adviser family of newsletters, which provides to a broad range of investors his commentary on the financial markets, with a specific emphasis on mutual funds and exchange-traded funds. With more than 100,000 subscribers in the U.S. and 29 other countries, Fidelity Independent Adviser publishes six monthly newsletters and three weekly newsletters. Its flagship publication, Fidelity Independent Adviser, has been published monthly for 11 years and reaches 40,000 subscribers.