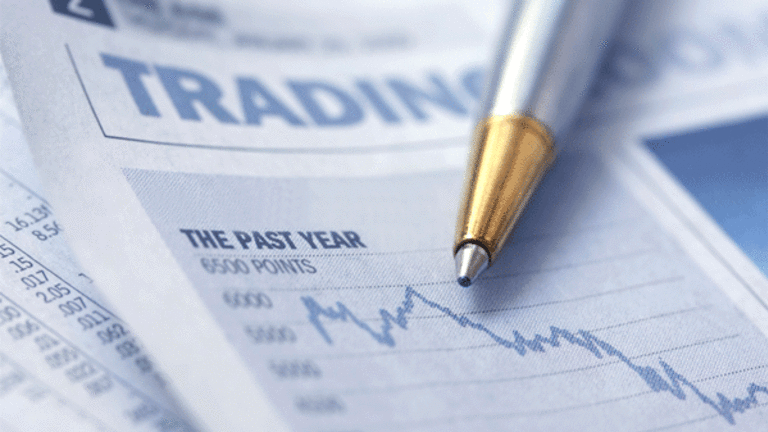 Beyond Brazil, Part 2: Chile ETF
The iShares MSCI Chile Investable Market Index Fund offers investors relatively diversified access to Chile's growing economy.
NEW YORK (
) -- Mexico and Chile are the two Latin American economies that have moved beyond the emerging-market stage of development, and they are two of the larger single-country ETFs from the Latin America region. Investors looking for ways to play the region while avoiding Brazil, which dominates broad regional funds, should first look to these two country ETFs.
In
part 1
of this series, I examined the ETF that tracks Mexico's economy. Now I'll look at an ETF that gives investors exposure to Chile.
Chile, a country of nearly 17 million people, is probably best known as a major copper exporter and for having perhaps the best run economy in Latin America.
The country's military overthrew an increasingly Marxist government in the 1970s and was ruled by Augusto Pinochet until democracy was restored in 1990.
The period of military rule was not without its problems, but economic progress was a focus of reforms.
When democracy was restored, the government continued to build upon those reforms, ultimately leading to Chile's recent addition to the Organisation for Economic Co-operation and Development, a group of nations that have advanced beyond the developing stage.
Chile's economy is reliant on copper, which accounts for about one-third of the government's revenue. Exports are roughly 40% of GDP, and the country has free trade agreements with the U.S., the European Union, China, India and South Korea, among others.
Despite the dependence on trade and resource exports, Chile has not seen the type of volatility associated with resource-dependent economies thanks to prudent fiscal management that banks the copper revenues during boom periods and spends them during the bust periods.
Investors can gain access this country's equity market via the
iShares MSCI Chile Investable Market Index Fund
(ECH) - Get iShares MSCI Chile ETF Report
. It has an expense ratio of 0.65%, total assets of about $375 million and ample liquidity, with more than 150,000 shares traded per day in the latest three-month period.
Despite the Chilean economy's reliance on copper exports, the fund has little direct exposure to the metal. Although it has 21% of assets in the materials sector, almost all of that exposure comes from three top-10 holdings engaged in fertilizers, wood and paper, and iron ore.
Mining is an energy-intensive industry, however, and the largest sector exposure comes via utilities, at 29% of this ETF. Much of this exposure is through the second and third largest holdings in the fund:
Enersis
(ENI)
, with 11% of assets; and
Empresa Nacional de Electricidad
(EOC)
, with 10.2%.
Industrials make up another 20% of assets, with conglomerate Empresas Copec the No. 1 holding in ECH, at 13.6% of assets, and
LAN Airlines
(LFL)
(LFL), a top 10 holding, with 4.4% of assets.
Beyond the top three sectors, the next two each have more than 9% of assets: financials and consumer staples. Half of the financial exposure comes from
Banco Santander
(SAN) - Get Banco Santander SA Report
, while more than half of the consumer staples exposure is contained retailer Cencosud.
Overall, iShares MSCI Chile has 32 holdings, sufficient for diversification. The largest holding is less than 15% of assets, which keeps the fund from being over-reliant on a single holding, but the 72% invested in the top 10 holdings is a bit on the high side. Still, assets are diversified across sectors and, given the size and characteristics of Chile's economy, this is probably more diverse than most investors expect from a Chile ETF.
Chile is a country that has moved beyond the developing-market stage and is on its way to becoming a developed nation. The economy will remain dependent on copper prices, but less so as time goes on. Over the long term, this country and its equities should continue to be a more stable performer in the region.
Performance has also been strong in the recent past. Year to date in 2010, ECH has a positive return and is the second best performing country ETF in this region.
-- Written by Don Dion in Williamstown, Mass.
At the time of publication, Dion had no positions in ETFs mentioned.
Don Dion is president and founder of
, a fee-based investment advisory firm to affluent individuals, families and nonprofit organizations, where he is responsible for setting investment policy, creating custom portfolios and overseeing the performance of client accounts. Founded in 1996 and based in Williamstown, Mass., Dion Money Management manages assets for clients in 49 states and 11 countries. Dion is a licensed attorney in Massachusetts and Maine and has more than 25 years' experience working in the financial markets, having founded and run two publicly traded companies before establishing Dion Money Management.
Dion also is publisher of the Fidelity Independent Adviser family of newsletters, which provides to a broad range of investors his commentary on the financial markets, with a specific emphasis on mutual funds and exchange-traded funds. With more than 100,000 subscribers in the U.S. and 29 other countries, Fidelity Independent Adviser publishes six monthly newsletters and three weekly newsletters. Its flagship publication, Fidelity Independent Adviser, has been published monthly for 11 years and reaches 40,000 subscribers.