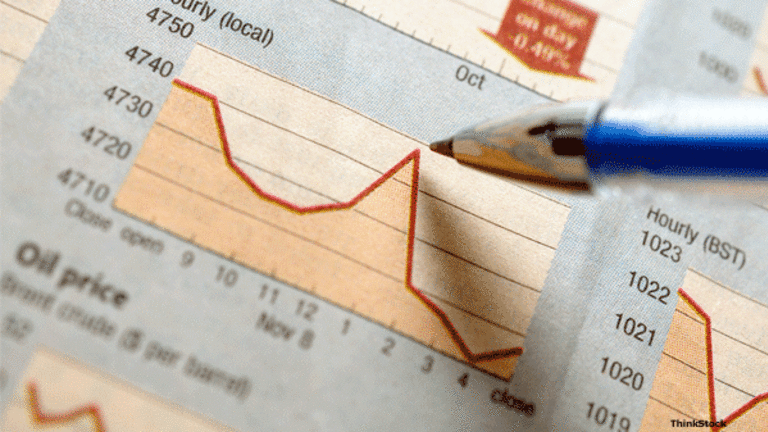 Bet on Bill Gross With New PIMCO ETF
PIMCO's new Total Return Exchange Traded Fund gives ETF investors exposure to bond heavyweight Bill Gross' management.
PIMCO's new Total Return Exchange Traded Fund gives ETF investors exposure to bond heavyweight Bill Gross' management.
NEW YORK (TheStreet) -- Last week, PIMCO launched the long-awaited, much anticipated Total Return Exchange Traded Fund (TRXT) , an exchange-traded fund version of the PIMCO Total Return Mutual Fund (PTTRX) - Get Report, the largest traditional mutual fund and one that's included in just about every 401(k) I've ever looked at for clients or prospective clients.
The ETF version will have an expense ratio of 0.55%, which may or may not be cheaper than the traditional mutual fund, depending on the class of traditional fund chosen. For example, the institutional version mentioned above, with symbol PTTRX, has an expense ratio of 0.45%, but the D-class traditional mutual fund has an expense ratio of 0.75%.
For anyone unfamiliar with the fund, it is an actively managed bond fund intended to be a core fixed income holding. The lead manager is Bill Gross, who is often referred to as the Bond King. The open-ended fund has $250 billion in assets under management, which is enough to move certain segments of the bond market and influence other segments.
One of the advantages of the ETF wrapper is better portfolio transparency. With traditional mutual funds there can be a three-month lag in reporting the holdings, but ETFs disclose current holdings on an almost real-time basis.
This is where the fund now gets much more complicated than other fixed income ETFs. PIMCO's Web site shows that the fund's largest position after the close of the stock market Tuesday was "FNMA TBA 4.0% APR 30YR" at 11.77%. Index Universe is reporting that this position is actually a forward contract, not an actual bond position, and it shows as a short position in the fund. This is not the only forward the fund owns.
Also being widely reported is that because of a
Securities and Exchange Commission
ban on ETFs holding certain kinds derivatives, TRXT will look different than the mutual fund, which has no such derivative ban. The ban should be temporary, but it is still in effect currently.
This raises an interesting possibility for the performance of TRXT vs. the mutual fund wrapper. As many have noted, the issue with the use of derivatives raises questions about whether the ETF's performance will lag, but I think the more interesting question is what if the ETF outperforms the traditional fund wrapper?
This creates the potential for reputation risk if it turns out the extra work using a full suite of derivatives delivers an inferior result. I am surprised PIMCO is willing to take this risk instead of just waiting for the derivatives ban to be lifted.
The fund should be expected to have a lot of turnover. Morningstar reports that PTTRX has turnover of 430%, so the holdings a week from now could change significantly.
The long-term performance of the mutual fund has been very good, and it is likely the ETF will have similar performance, although that remains to be seen.
Investors must realize they're letting PIMCO steer the ship and that they're betting the fund's manager can repeat his past performance.
At the time of publication, Nusbaum had no positions in securities mentioned.
Roger Nusbaum is a portfolio manager with Your Source Financial of Phoenix, and the author of Random Roger's Big Picture Blog. Under no circumstances does the information in this column represent a recommendation to buy or sell stocks. Nusbaum appreciates your feedback;
to send him an email.