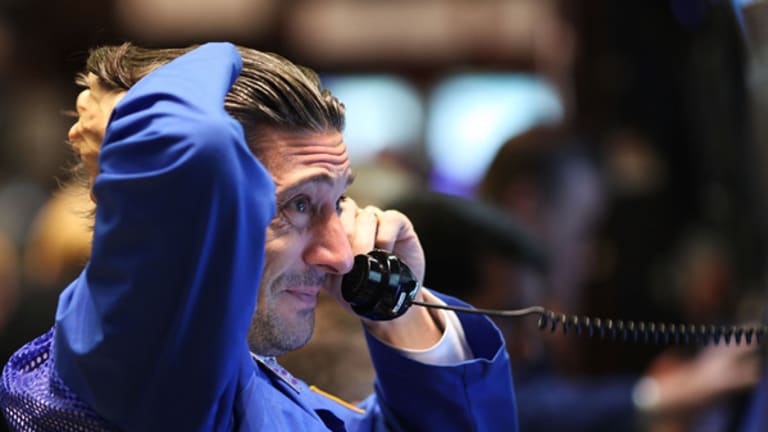 Beef Shortage Could Boost Agriculture ETFs
Agriculture ETFs like PowerShares DB Agriculture Fund could benefit from increasing global demand for beef.
NEW YORK (TheStreet) -- PowerShares DB Agriculture Fund (DBA) - Get Invesco DB Agriculture Fund Report, iPath Dow Jones-UBS Livestock Subindex TR ETN (COW) - Get iPath Series B Bloomberg Livestock Subindex Total Return ETN Report and the UBS E-TRACS CMCI Livestock TR ETN (UBC) should benefit from a potential beef shortage.
As the global appetite for cattle widens and supplies in the U.S. diminish, an imbalance in supply and demand could potentially push cattle prices through the roof.
Demand from around the world for cattle is increasing as wealth and purchasing power rise in developing nations. According to data from the U.S. Department of Agriculture, U.S. beef exports rose by 26% percent year over year through May, with an overwhelming spike in demand coming from Asia.
The report indicates that exports to Hong Kong rose by 126%, to South Korea by 74% and to Taiwan by 54%. Additionally, demand from other emerging and frontier markets is strong, illustrated by a 3,628% increase in exports to Russia and a 234% increase to Egypt. As a result of this improved demand, the U.S., which is the largest beef producer in the world, is expected to ship more than 2 billion pounds of beef and veal overseas this year for the first time in nearly 7 years.
On the supply side, the USDA indicates that there are approximately 100 million cattle and calves in the United States, the lowest number since the agency began keeping tabs in 1973. Severe weather conditions that led to past droughts and the financial crisis, which led to tight credit markets, are two reasons that supply has been unable to keep up with demand. As for the near term, this supply imbalance is likely to remain because it takes nearly two to three years for a rancher to substantially increase the size of his or her herd.
In a nutshell, the fundamentals of increased global demand and a shortage in cattle are likely to boost beef prices.
As noted earlier, some ways to capitalize on this imbalance are:
PowerShares DB Agriculture Fund, which allocates nearly 20.3% of its holdings to cattle futures.
iPath Dow Jones-UBS Livestock Subindex Total Return ETN, which seeks to replicate the performance of the Dow Jones-UBS Livestock Subindex Total Return Index and allocates 59.27% of its assets to cattle and 40.73% to lean hogs.
UBS E-TRACS CMCI Livestock TR ETN, which is designed to track the performance of the UBS Bloomberg CMCI Livestock Index Total Return Index and allocates 55.61% of its assets to cattle and 44.39% to lean hogs.
Although microeconomics suggests that an opportunity in the cattle markets exists, it is important to be mindful of the inherent risks involved with investing in commodity-based equities. To help reduce these risks, it's important to use an exit strategy that identifies price point at which downward price pressure is likely to be seen. Such a strategy can be found at
.
--Written by Kevin Grewal in Houston.
At the time of publication, Grewal was long DBA.
Readers Also Like:
Kevin Grewal is the founder, editor and publisher of
ETF Tutor and serves as the editor at
www.SmartStops.net , where he focuses on mitigating risk and implementing exit strategies to preserve equity. Additionally, he is the editor at The ETF Institute, which is the only independent organization providing financial professionals with certification, education, and training pertaining to exchange-traded funds (ETFs). Prior to this, Grewal was a quantitative analyst at a small hedge fund where he constructed portfolios dealing with stock lending, exchange-traded funds, arbitrage mechanisms and alternative investments. He is an expert at dealing with ETFs and holds a bachelor's degree from the University of California along with a MBA from the California State University, Fullerton.