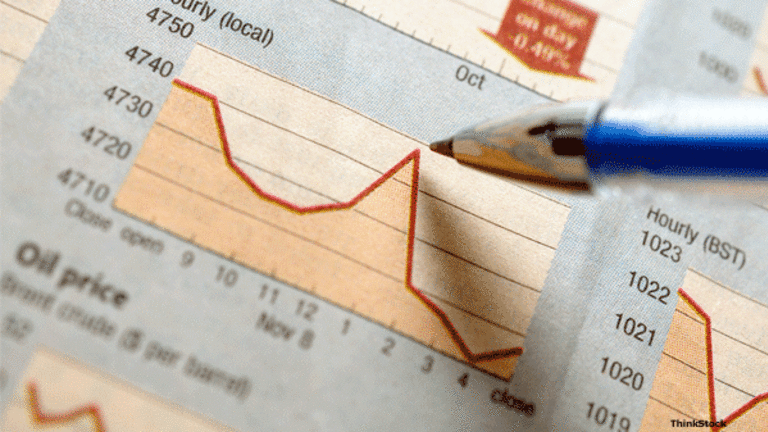 Avoid These Broken ETNs: TVIX, GAZ
Many have seen just how dangerous and unpredictable TVIX and GAZ can be. Investors should steer clear of these funds.
NEW YORK (TheStreet) -- The
VelocityShares Daily 2X VIX Short-Term Futures ETN's
(TVIX) - Get VelocityShares Daily 2x VIX Short-Term ETN Report
recent meltdown has helped show the daunting challenges that come with handling premium-laden exchange-traded products. Unfortunately, despite watching this ETN's dramatic downturn, there still seems to be disturbing interest in TVIX and other disconnected instruments.
Over the course of its spectacular selloff, we have watched as the premium underlying TVIX has fallen considerably. However, it is not completely out of the woods. During late March, the fund's premium was hovering around 5%. More recently, though, it was regaining some ground, breaking back through 10%.
Interestingly, in the face of this persistent divergence (from the performance of the index it is supposed to track) and the instrument's gut-wrenching action, investors still appear willing to give TVIX a shot. On Tuesday, more than 10 million shares changed hands.
It has not received the same amount of coverage as TVIX, but the
iPath Dow Jones UBS Natural Gas Subindex Total Return ETN
(GAZ) - Get iPath Series B Bloomberg Natural Gas Subindex Total Return ETN Report
is another wildly disconnected product that investors have been unwilling let go. GAZ has become a popular destination in recent months as investors have sought ways to take advantage of a potential natural gas turnaround.
Unfortunately, as more individuals have poured into this product, it has diverged dramatically from its benchmark index. Its premium has recently fallen from more than 100%, but at around 80%, the divergence is still great.
There does not seem to be much relief in store for GAZ, either. TVIX saw its premium slide during the waning days of March, following news that Credit Suisse was planning to restart share creation. We are yet to hear word from GAZ's fund sponsor regarding any potential new shares coming down the pipeline. Until some sort of change occurs on this front, GAZ will continue to behave like a closed-end fund and be susceptible to substantial tracking error.
As I've explained on a number of occasions, exchange-traded products like TVIX and GAZ are not to be toyed with. Investors who have stood by TVIX over the past few weeks have unfortunately witnessed the risks firsthand. Since the middle of March, the broken product has suffered a near 50% downturn, even as the VIX benchmark has seen some inklings of strength.
Long Avon? Take the Money and Run
The same can be said for GAZ. During the final weeks of the first quarter, natural gas struggled, sending the futures-tracking
United States Natural Gas Fund
(UNG) - Get United States Natural Gas Fund LP Report
to double-digit percentage losses. This ETF's decline was dwarfed, however, by GAZ.
With more than 1,000 exchange-traded products and counting, foreign countries, asset classes and investment strategies -- which were once out of reach for the average retail investor -- have been made available. Given this expanding universe of options, there are some funds that are not suitable for everyone. In fact, many of these instruments should only be used by experienced and aggressive short-term minded traders. Premium-laden products like GAZ and TVIX, however, do not fall into either of these categories.
While interesting to watch and enticing at times, we have seen just how dangerous and unpredictable these two funds can be. Investors should be steering clear of both of these funds -- period.
9 Stocks That Prove Dividends Make All the Difference
Written by Don Dion in Williamstown, Mass.
At the time of publication, Dion Money Management held no positions in equities mentioned.