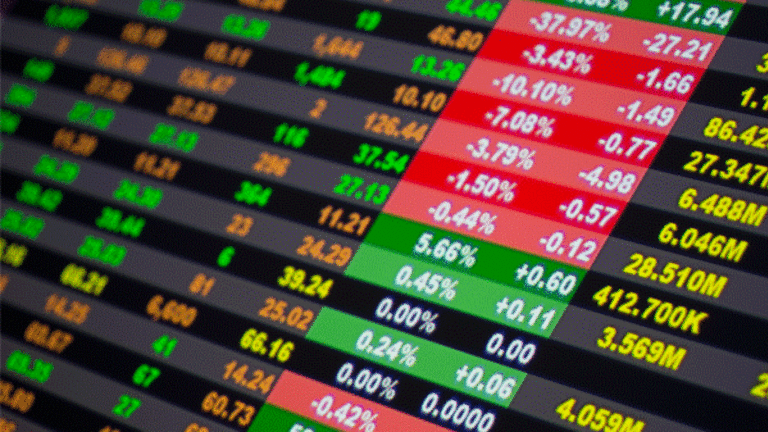 Asia ETFs Offer Reward, Limited Risk
Asia Pacific investments may make a safer alternative to U.S. Treasuries.
The following commentary comes from an independent investor or market observer as part of TheStreet's guest contributor program, which is separate from the company's news coverage.
NEW YORK (
) -- Less than a year ago, China eclipsed Japan as the world's second largest economy. And there's little doubt that China will uproot the U.S. as "numero uno," though the anticipated hand-over date may be a decade more in the making.
Drilling down by region, however, the Asia Pacific ex-Japan designation should supplant the U.S. midway through the next presidential cycle. There's simply no doubting the role that countries like Malaysia, Singapore, Taiwan, South Korea and China play in reshaping the global GDP landscape.
True, there are famous studies that demonstrate a country's GDP is not necessarily correlated with its stock market performance. Yet high-octane companies in countries with healthy debt levels are bound to provide shareholder value over time. Moreover, their corporate bonds and country bonds should offer reasonable yield plus an exceptionally high probability of "the return of principal."
Why might it be important to talk about something as mundane as a probable return of principal? One look at the unsustainable debt levels in Greece, Portugal and Spain -- as well as the worldwide banks that are saddled with their debt instruments -- is enough to place a premium on Asian debt and Asian currencies.
Granted, investors still return to the yen, the greenback and U.S. treasuries on "get-out-of-my-way," risk-off trading sessions. The question is, though, for how much longer?
Bill Gross, kingpin at PIMCO, makes the case that the U.S. is worse off than Greece. Specifically, most of the debt discussions only incorporate $14.3 trillion in public debt. The number swells to $50 trillion when Social Security and Medicare obligations are included, and it may be closer to $75 trillion or $100 trillion when fully accounting for the bailout programs enacted in 2008 and 2009.
This is not Marty Weiss or Nouriel Roubini were talking about here. This is the bond king Bill Gross. And he wonders aloud, "Who's going to buy U.S. treasuries at these yields? Certainly not PIMCO."
Here are several fixed income alternatives that I am making room for in some of my client portfolios:1.
WisdomTree Asia Local Debt Fund
(
(ALD)
). In five years time, the Asia ex-Japan current account surplus may double from $450 billion to $900 billion. The U.S.? Its current account deficit is expected to get worse.
It follows that Asian countries are fundamentally solid; they will have little trouble paying back their debts. What's more, the currencies should continue to appreciate against the greenback, albeit at a rocky, uneven pace. Nevertheless, being paid in local currencies makes it possible to profit from Asian currency appreciation as well as bond yield interest.
Even though recent safe-haven purchasing of the U.S. dollar has caused ALD to pull back from its peak, this exchange-traded dynamo has rocketed to $450 million in assets in a matter of months. Current low volume suggests that this is one ETF that investors plan to keep, not trade.
2.
WisdomTree Indian Rupee
(
(ICN)
). You probably shouldn't mention growth in China without recognizing the tremendous GDP strides in neighboring India. Due to inflation concerns, and central bank interest rate hikes in the country, investors have dramatically sold off shares of Indian Stock ETFs.
That said, ICN has an "embedded income yield" of 5.3%. The calculation represents the annualized rate of return generated by the exchange-traded fund's investment in forward currency contracts; it assumes that foreign exchange rates remain constant and endeavors to show the yield of the ETF without the impact of currency exchange rates.
Though complex in implementation and explanation, ICN offers one way for investors to get basic exposure to the rupee. If you do not require additional pan-Asian stock exposure, but want a currency that has made steady gains against the buck, ICN is above its short-term and long-term moving averages.
Disclosure Statement: ETF Expert is a website that makes the world of ETFs easier to understand. Gary Gordon, Pacific Park Financial and/or its clients may hold positions in ETFs, mutual funds and investment assets mentioned. The commentary does not constitute individualized investment advice. The opinions offered are not personalized recommendations to buy, sell or hold securities. At times, issuers of exchange-traded products compensate Pacific Park Financial or its subsidiaries for advertising at the ETF Expert website. ETF Expert content is created independently of any advertising relationships. You may review additional ETF Expert at the site.