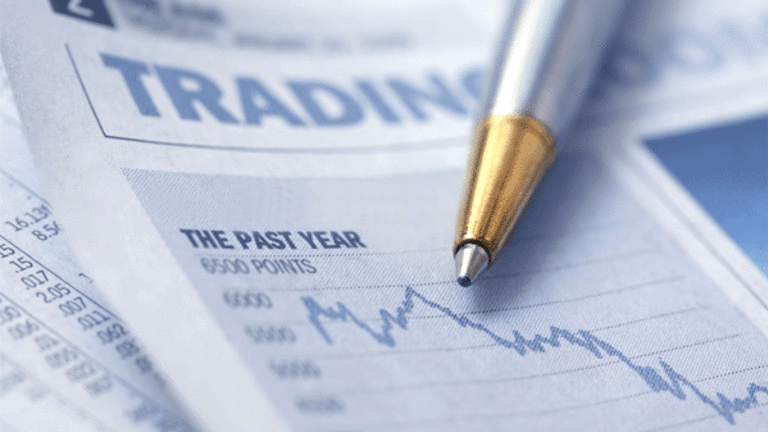 Are Preferred Stocks Worth the Risks?
These income beasts are known for being a hybrid between a stock and a bond that pay phenomenal dividends to shareholders.
NEW YORK (Fabian Capital Management) -- Preferred stocks have always been an interesting animal. These income beasts are known for being a hybrid between a stock and a bond that pay phenomenal dividends to shareholders. Over the last several years, these dividend machines have been pumping out annual yields anywhere between 5%-6% with low volatility and excellent capital appreciation.
However, the latest bump in the road for preferred stocks has been the vertical ascent of interest rates that began in May of this year. The prices of preferred stocks typically fluctuate with interest rates, similar to bond prices, but they can also be subject to equity-like price characteristics.
The leap in the 10-Year Treasury Note Yield from a low of 1.65% to a high of 2.78% represents an increase of more than 68% in just four short months. This has resulted in nearly every preferred stock ETF on my watch list getting pummeled and most are sitting at or near their 52-week lows. The following are the most popular preferred stock ETFs and the percentage off their highs:
iShares U.S. Preferred Stock ETF
(PFF) - Get Report
-7.27%
PowerShares Preferred Portfolio
(PGX) - Get Report
-8.67%
MarketVectors Preferred Securities ex-Financials ETF
(PFXF) - Get Report
-8.03%
First Trust Preferred Securities and Income ETF
(FPE) - Get Report
-11.35%
iShares International Preferred Stock ETF
(IPFF) - Get Report
-10.68%
The best of the bunch is clearly PFF which is the
by assets. The fund holds a whopping $10 billion in assets spread among 323 holdings. The overwhelming majority of the sector allocation in PFF is focused in the financial arena with real estate and utilities making up a smaller subset. The current 30-day SEC yield is 5.66% and the expense ratio is 0.47%.
In
that preferred stocks were looking overvalued and since that time they have fallen out of bed. As you can see on the chart above, PFF is sitting well below its 50- and 200-day moving averages and appears to be in a persistent downtrend. In fact, it is dangerously approaching its 52-week lows, which would represent the largest pullback we have seen in this space since the 2008 financial crisis.
So where are these investors going for yield?
Income investors have been fleeing securities that have a high correlation to interest rates (like preferred stocks) and seeking lower duration, lower credit quality holdings instead. ETFs such as the
PowerShares Senior Loan Portfolio
(BKLN) - Get Report
,
Pimco 0-5 Year High-Yield ETF
(HYS) - Get Report
and the
Vanguard Short-Term Bond ETF
(BSV) - Get Report
have all seen
this year. Each of these holdings offers improved insulation from the effects of rising interest rates as well as a healthy monthly yield.
In addition, many investors are so worried about the effects of interest rates on their portfolio that they are simply liquidating their holdings and waiting in the safety of cash for a new buying opportunity.
How to Play Preferred Stocks Today
The number one headwind for preferred stocks today is climbing interest rates. They are essentially behaving the same as bonds in response to QE tapering and economic uncertainty. The benefit of the selloff in preferred stock ETFs is that they have come down to valuations that we haven't seen in almost a year. In addition, as they fall, the yield on these ETFs will continue to rise because the coupon of the underlying assets is fixed.
If you are looking for an entry point to start adding this asset class to your portfolio, wait until we start to see some stabilization in interest rates before making an allocation. I am definitely recommending caution at this time because of the potential for a more wide-spread pullback in the stock market. I would start by averaging into small positions in order to increase your exposure over time and take advantage of lower prices if they continue heading south. In addition, it is always important to have a
on any new positions that you establish, to guard against further downside.
At the time of publication the author had no position in any of the stocks mentioned.
This article was written by an independent contributor, separate from TheStreet's regular news coverage.
David Fabian is currently a Managing Partner at Fabian Capital Management, a fee-only registered investment advisory firm specializing in exchange-traded funds. He has years of experience constructing actively managed growth and income portfolios using ETFs. David regularly contributes his views on wealth management in his company blog, podcasts, and special reports. Visit
to learn more.