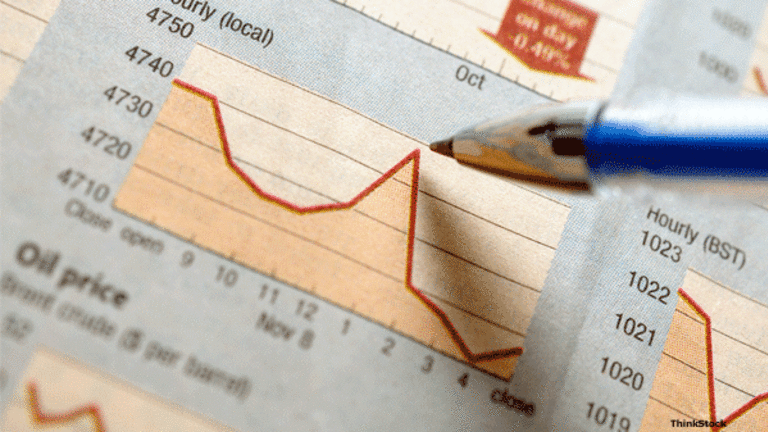 An ETF Play on the Santander IPO
Santander's Brazilian unit is the third-largest private bank in that country, with about a 10% market share.
Spanish banking behemoth
Santander
(STD)
sold part of its Brazilian operations in the largest IPO in America since
Visa
(V) - Get Visa Inc. Class A Report
and the largest ever in Brazil.
Santander's Brazil unit is the third-largest private bank in Brazil, with about 10% market share, and delivered about 18% of profit in the first six months of this year.
The bank plans to sell about 16% of the company for about $7 billion, giving the unit a total value of about $45 billion, close to one-third the value of Santander. It shows that investors are willing to pay 50% more for this unit than the parent, as it accounts for only 18% of profit, and the unit is also priced about 10% above the price-to-earnings multiples on competitor banks.
I think that while the IPO may be a little overpriced, the Brazilian unit is a much better bet than the Spanish assets. As I wrote on
, Spain has a housing bubble that has yet to truly pop.
Unemployment, manufacturing and retail data, along with the banking industry's continued use of low interest rate mortgages, leaves the unacceptably high risk for investors in an ETF such as
iShares Spain
(EWP) - Get iShares MSCI Spain ETF Report
, which counts Santander as its No. 1 holding at 23.18% of assets.
Longer term, it's also unclear what will happen with the Brazilian unit. A holder of EWP, which tracks the MSCI Spain Index, can participate in gains from the remaining 84% of the unit held by STD, but should the bank decide to sell it or spin it off to shareholders, EWP holders would lose that exposure going forward because it will not be included in the index.
With EWP out of the way, the next logical fund is
iShares MSCI Brazil
(EWZ) - Get iShares MSCI Brazil ETF Report
. EWZ tracks the MSCI Brazil Index, and it's likely that Santander's Brazil unit will be added to the index in the future and become a top 10 holding. Should the IPOs strength create a halo effect around Brazilian financials, EWZ stand to gain in the near term, with almost 20% of assets in financials.
Nevertheless, I believe the stronger play is with
Market Vectors Small Cap Brazil
(BRF) - Get VanEck Brazil Small-Cap ETF Report
. The implications of the largest U.S. IPO since Visa -- for a Brazilian bank -- won't be lost on investors, and interest in Brazilian investments will increase.
BRF offers a more diversified investment in Brazil that is heavy on consumer discretionary, at about 28%, followed by financials and industrials at 15%. That compares to EWZ, which has 28% in materials, 25% in energy and 20% in finance.
Emerging economies tend to be heavy on resource production because it is easy to scale up and often depends on foreign demand. Whereas the domestic economy requires the alignment of law and economic policy, among other things.
On the heels of Rio's 2016 Olympic win and an upgrade in its debt to investment grade, I believe those pieces are coming together; this is a country on the move. While much of the focus on Brazil surrounds farming, commodities and energy, the Santander IPO will shine a light on the underappreciated financial sector and the broader economy, and the
that will benefit the most in the long-run is BRF.
Don Dion is president and founder of
, a fee-based investment advisory firm to affluent individuals, families and nonprofit organizations, where he is responsible for setting investment policy, creating custom portfolios and overseeing the performance of client accounts. Founded in 1996 and based in Williamstown, Mass., Dion Money Management manages assets for clients in 49 states and 11 countries. Dion is a licensed attorney in Massachusetts and Maine and has more than 25 years' experience working in the financial markets, having founded and run two publicly traded companies before establishing Dion Money Management.
Dion also is publisher of the Fidelity Independent Adviser family of newsletters, which provides to a broad range of investors his commentary on the financial markets, with a specific emphasis on mutual funds and exchange-traded funds. With more than 100,000 subscribers in the U.S. and 29 other countries, Fidelity Independent Adviser publishes six monthly newsletters and three weekly newsletters. Its flagship publication, Fidelity Independent Adviser, has been published monthly for 11 years and reaches 40,000 subscribers.