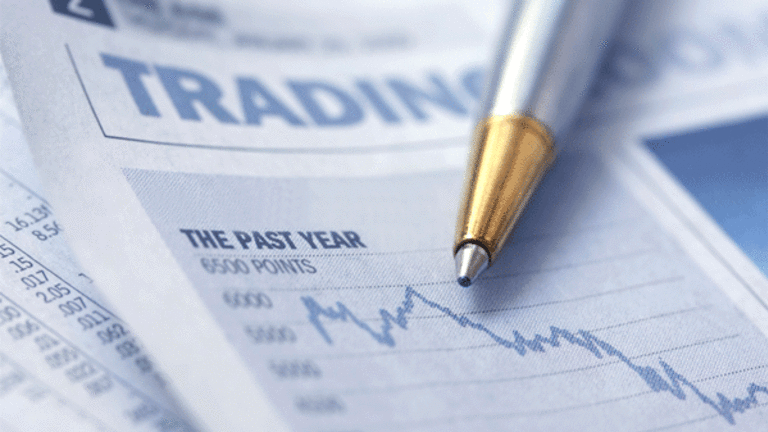 An ETF for Obama's Health Care Plan
The iShares Dow Jones U.S. Medical Devices is in the best position to capitalize on Obama's health care proposal.
NEW YORK (
) -- President Obama's bipartisan White House summit on health care kicks off Thursday, and he hopes that it will reconcile differences among lawmakers and clear the way for a final agreement on health care reform legislation.
Republicans are calling the summit mere political theatre put on by the Democrats, but there is the real possibility that Obama will outline a plan for a budget process that would make it easier to bypass opposition and drive through legislation.
In advance of the summit, the president proposed measures on Monday that he would like to have included in the final draft of the reform bill. Some of these details are different from health care reform bills passed by the House and the Senate and have implications for health care sector ETFs. In essence, Obama's latest proposal would not be good for health insurance companies.
ETFs with large allocations to health insurers would face headwinds as increased regulation keeps a watchful eye on company rates and restrictions. Furthermore, the Obama administration on Tuesday voiced its support for repealing the antitrust exemption that health insurance companies have enjoyed for more than 60 years.
Among the liquid, health care sector ETFs, the one with the largest allocation to U.S. health insurance companies is
iShares Dow Jones U.S. Healthcare Providers Index Fund
(IHF) - Get iShares U.S. Healthcare Providers ETF Report
. Five of the fund's top 10 holdings are health insurance companies that account for 33.3% of the portfolio.
The Obama proposal also has some negative implications for drug makers in the form of fees and better oversight of prescription drug use to make sure that Americans are not "over-prescribed." This could also hurt biotechnology companies that develop prescription drugs.
The ETF with the most exposure to U.S. pharmaceutical and biotechnology companies (aside from ETFs in these subsectors) is
iShares Dow Jones U.S. Healthcare Sector Index
(IYH) - Get iShares U.S. Healthcare ETF Report
. In total, the fund allocates 62.0% to pharmaceutical and biotechnology companies and could see downward pressure if legislation shows signs of moving forward based on Obama's ideas.
In contrast, medical device companies should see continued gains if Obama's proposal can make headway in the legislative process. These companies would receive large tax reductions if Obama has his way, and
iShares Dow Jones U.S. Medical Devices
(IHI) - Get iShares U.S. Medical Devices ETF Report
is the health care ETF that would capitalize best on these developments. Year to date, IHI is up by about 3% while the
S&P500
is in the red and IYH and IHF are essentially flat.
In the first two days of this week, in anticipation of the summit and in light of Obama's proposal on Monday, shares of IHF and IYH have underperformed IHI and are down by 1.0% and 1.1%, respectively. During the same time, IHI saw a marginal 0.1% increase while the S&P 500 decreased by 1.3%. As of this morning's open, all three ETFs are gaining, with the largest loser from Monday and Tuesday leading the way. IYH is up by 0.5% while IHF and IHI have increased by 0.3% and 0.2%, respectively.
By Thursday's summit, the market will have a better idea as to whether Obama's proposal for an end to the healthcare reform gridlock is going to be able to gain any headway. The three funds discussed here will be the most likely to see moves correlated with the news from the summit.
For those investors that are interested in the health care industry because of its defensive reputation and have faith that Obama will finally be able to push through his plans, the best bet is IHI because it will benefit the most from his revisions.
-- Written by Don Dion in Williamstown, Mass.
At the time of publication, Dion owns iShres Dow Jones U.S. Medical Medical Devices.
Don Dion is president and founder of
, a fee-based investment advisory firm to affluent individuals, families and nonprofit organizations, where he is responsible for setting investment policy, creating custom portfolios and overseeing the performance of client accounts. Founded in 1996 and based in Williamstown, Mass., Dion Money Management manages assets for clients in 49 states and 11 countries. Dion is a licensed attorney in Massachusetts and Maine and has more than 25 years' experience working in the financial markets, having founded and run two publicly traded companies before establishing Dion Money Management.
Dion also is publisher of the Fidelity Independent Adviser family of newsletters, which provides to a broad range of investors his commentary on the financial markets, with a specific emphasis on mutual funds and exchange-traded funds. With more than 100,000 subscribers in the U.S. and 29 other countries, Fidelity Independent Adviser publishes six monthly newsletters and three weekly newsletters. Its flagship publication, Fidelity Independent Adviser, has been published monthly for 11 years and reaches 40,000 subscribers.