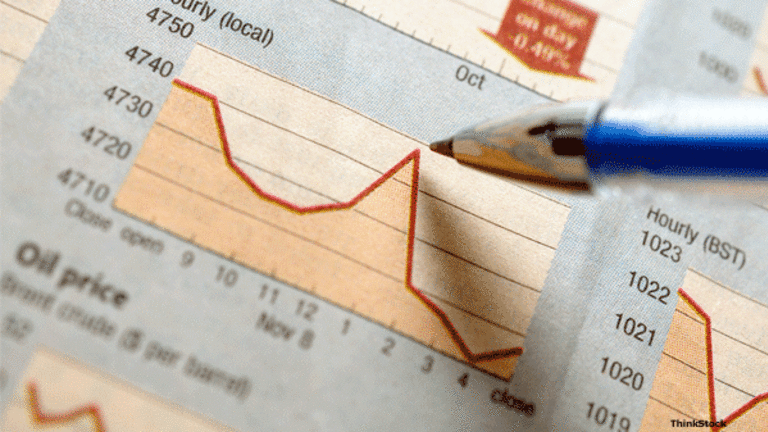 AdvisorShares Rolls Out the Active Bear ETF
The fund is being marketed as an alternative to inverse index funds.
The fund is being marketed as an alternative to inverse index funds.
NEW YORK (
) -- Specialty exchange-traded fund provider AdvisorShares' latest actively managed ETF is the
Active Bear ETF
(HDGE) - Get Report
. The fund is sub-advised by Ranger Alternative Management which makes active decisions to sell short individual stocks it believes have poor earnings quality or aggressive accounting that might serve to paint a rosier picture for a company's earnings. Ranger manages $1.3 billion in this strategy for institutional clients.
Per the fact sheet for the fund, of most importance in Ranger's screening process is how revenue is recognized, followed by inventory issues related to cost of goods sold and gross margins. In addition to this bottom-up screening, the managers rely on technical analysis and valuations (like price-to-earnings ratio, price to sales and so on) to determine the timing of when a stock should be shorted by the fund.
The most recent information (for individual short positions this is daily, for sector weight it goes back to Jan. 26) shows
Juniper Networks
(JNPR) - Get Report
as the largest short at -5.82%. The fund is also heavily short in consumer names like
Abercrombie & Fitch
(ANF) - Get Report
and
Green Mountain Coffee Roasters
(GMCR)
, some financial stocks like
Bank of America
(BAC) - Get Report
, and other names generally perceived to be overvalued like
Salesforce.com
(CRM) - Get Report
.
The literature says the fund will typically be short 20 to 50 names with no name exceeding 7% of the fund. The expense ratio is capped at 1.85% which may seem high for an ETF but this is an actively managed fund. In addition to management fees, the act of selling short incurs fees not associated with long-only funds.
There are several things to understand about what the fund can and can't offer to investors. The ticker symbol HDGE tells you that the fund is being marketed as an alternative to inverse index funds.
There is a huge difference between an actively managed fund selling short names that are screened via any process and an inverse index fund. Inverse index funds target once, twice or three times the inverse of whatever index they track. If
PowerShares QQQ Trust
(QQQQ)
is down 1% today it is almost a certainty that the
ProShares UltraShort QQQ
(QID) - Get Report
will be up 2%. There can be no such assurance with the Active Bear ETF. Clearly, a stock trading at 200 times earnings is overvalued and is a reasonable candidate for a decline along with the other negative attributes Ranger seeks out, but, of course, these stocks do not have to decline -- "probably should" is not the same as "will."
On the plus side, inverse index funds only target daily moves, and often over longer periods of time turn out to not do what people expect which is primarily attributable to the daily reset required to capture the daily result sought. If you believe that overvalued or aggressively managed companies are likely to decline then the Active Bear Fund offers a much better chance at offering a hedge over longer periods of time.
At the time of publication, Nusbaum had no positions in the securities mentioned, although positions may change at any time.
Roger Nusbaum is a portfolio manager with Your Source Financial of Phoenix, and the author of Random Roger's Big Picture Blog. Under no circumstances does the information in this column represent a recommendation to buy or sell stocks. Nusbaum appreciates your feedback;
to send him an email.