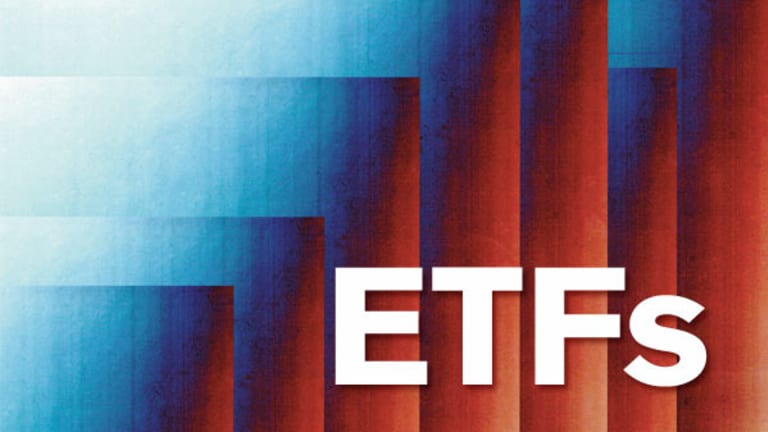 Actively Managed Global Bond Fund Offers Core Solution
The case for active management in fixed income is more compelling than in equities.
The case for active management in fixed income is more compelling than in equities.
NEW YORK (TheStreet) -- Over the last few years, the ETF industry has created quite a few foreign fixed income funds owning sovereign debt, but far fewer owning corporate debt like the new WisdomTree Global Corporate Debt Fund (GLCB) .
Including foreign bond exposure is becoming increasingly important for U.S. based investors due to the potential for the United States' over-indebtedness to hurt U.S. bond prices and, as a more practical matter, the lack of yield available in most segments of the domestic bond market.
GLCB will be actively managed for WisdomTree by Western Asset Management. The case for active management in fixed income is more compelling than in equities. The typical bond index fund is weighted by debt outstanding, so the more debt issued by a company, the larger presence it will have in the index fund. Exposure to the most debt-laden companies is typically not ideal and active management has the potential to recognize and avoid such companies.
>>>Read "Jim Cramer: When You Wish Upon a CEO" on TheStreet
Western Assets' investment process is detailed by WisdomTree as having both top-down and bottom-up elements. From the top-down they will consider macro themes, credit risk profiles and sector/industry allocation. From the bottom-up they will look at relative value and corporate management. Overlaying that will be risk management in the form of a "strict sell discipline."
The fund is global, so it will include domestic exposure in addition to foreign. Currently it has 51% in U.S. debt, 28% in developed Europe, 7% in Latin America, 5% in Asia and 4% in emerging Europe.
For a few nuts and bolts, the fund will have at least 55% of its assets in investment grade debt, at least 75% in developed market debt, 95% will be in debt issues with par values of at least $200 million, maintain a duration of two to ten years (which should reduce interest rate risk), and charge a 0.45% expense ratio. WisdomTree is positioning GLCB as a core bond holding along the lines of the
iShares Core Total US Bond Market ETF
(AGG) - Get Report
.
One of the benefits to most ETFs is their transparency allowing investors to know what they own. It is very important to keep tabs on what is going on under the hood of any ETF you own. With a fund like the
Technology Sector SPDR
(XLK) - Get Report
, an investor knows it is going to be heavy in companies like
Apple
(AAPL) - Get Report
, even after the recent decline, and
IBM
(IBM) - Get Report
because XLK tracks a passive index with very few changes.
As an actively managed fund, this is not the case with GLCB. Buying this fund, or any actively managed fund, is a show of faith in the team managing the fund, but that does not mean that a manager won't embark on a strategy you disagree with. The only way to know this is by monitoring the holdings on a regular basis.
At the time of publication the author held no positions in any of the stocks mentioned.
Follow @randomroger
--
This article is commentary by an independent contributor, separate from TheStreet's regular news coverage.