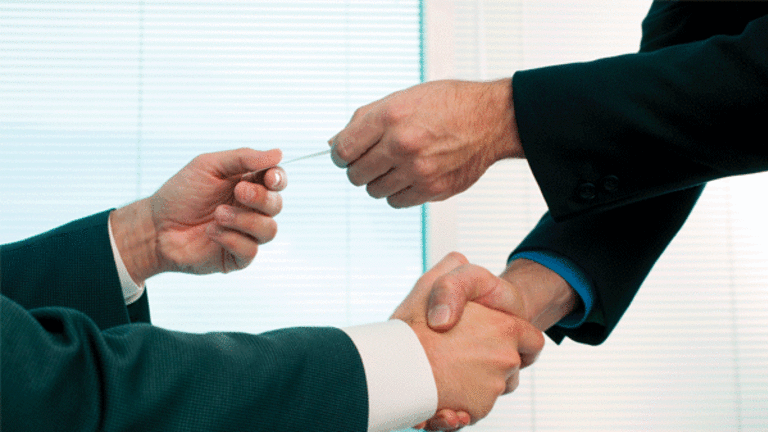 A Safer ETF Bet on Natural Gas
The First Trust ISE Revere Natural Gas Index Fund is a relatively safe play for tricky natural gas sector.
NEW YORK (TheStreet) -- With over 9 million shares changing hands each day, the futures-linked United States Natural Gas Fund (UNG) - Get United States Natural Gas Fund LP Report is particularly sought after by investors looking to target this popular slice of the energy spectrum.
It is important to remember that popularity does not always translate into success, however. As we have seen in recent years, investors taking aim at this fuel source using UNG or fellow futures-tracker
iPath Dow Jones UBS Natural Gas Subindex Total Return ETN
(GAZ) - Get iPath Series B Bloomberg Natural Gas Subindex Total Return ETN Report
, have been consistently found themselves on the losing side of the bet. In 2011 alone, UNG and GAZ have tumbled 40% and 45% respectively. Since peaking in mid-2008, the two funds are both off over 90%.
Much of the blame for the precipitous decline in natural gas can be attributed to oversupply. At the same time that technological advances and the development of alternative extraction methods have made it possible to produce larger gas yields, demand for the fuel has remained relatively stagnant.
The substantial supply glut resulting from this disequilibrium has acted as a weight, pushing prices along a steep downward path. On Monday, futures prices tumbled to their lowest levels in two years.
Looking ahead, the outlook for natural gas remains mixed. Late last week,
Exxon Mobil
(XOM) - Get Exxon Mobil Corporation Report
released its long-term energy forecast. In the report, the firm laid out a promising forecast for natural gas. Pointing to brimming supplies and growing demand for cleaner energy, the company feels that the fuel is on track to become the second largest global fuel source. Currently, coal holds this spot.
In the nearer term, however, the outlook is uncertain. At the start of the month, the Energy Information Administration announced that it was cutting back its 2012 estimates for natural gas prices by more than 10%. The agency's soured predictions can be linked back to a combination of ample supplies and warm weather forecasts.
This shaky outlook is just one of the reasons I have encouraged investors to
steer clear of futures-linked natural gas ETFs. This does not mean that this corner of the energy industry should be shunned entirely.
On the contrary, the
First Trust ISE Revere Natural Gas Index Fund
(FCG) - Get First Trust Natural Gas ETF Report
is a relatively safe energy-related play that is well designed to take advantage of the shifting natural gas landscape.
FCG's underlying index is comprised of 31 companies taking part in the growth of the natural gas industry. The fund's line up includes not only gas-dominant names like
Southwestern Energy
(SWN) - Get Southwestern Energy Company Report
and
QEP Resources
(QEP) - Get QEP Resources, Inc. Report
, but also massive integrated energy majors like Exxon Mobil and
ConocoPhillips
(COP) - Get ConocoPhillips Report
. This latter group will be particularly interesting to watch in the near term.
Analysts note that the increasing presence of these energy titans in the natural gas industry is a positive for the fuel. While they may initially further boost production, they also tend to herald in periods of consolidation. By buying up smaller names, companies like XOM and COP will help to inject a welcomed dose of stability into the industry.
Already, we have seen the benefits of using the equity-linked FCG vs. a fund like UNG. Rather than tumbling alongside its futures-backed cousin, FCG has largely traded in line with other energy producer
ETFs like iShares Dow Jones U.S. Oil Equipment & Services Index Fund
(IEZ) - Get iShares U.S. Oil Equipment & Services ETF Report
. Year to date, the fund has dipped only 5%.
Natural gas has and will likely continue to be a popular option for energy-hungry investors. Finding a suitable ETF option, however, can be a tricky task. Avoid trying to catch the falling UNG. FCG is a far more reliable tool.
Written by Don Dion in Williamstown, Mass.
RELATED ARTICLES:
The Alphabet Portfolio Is a Winner
Jim Rogers: 2012 Investment Strategy
At the time of publication, Dion Money Management did not own any equities mentioned.