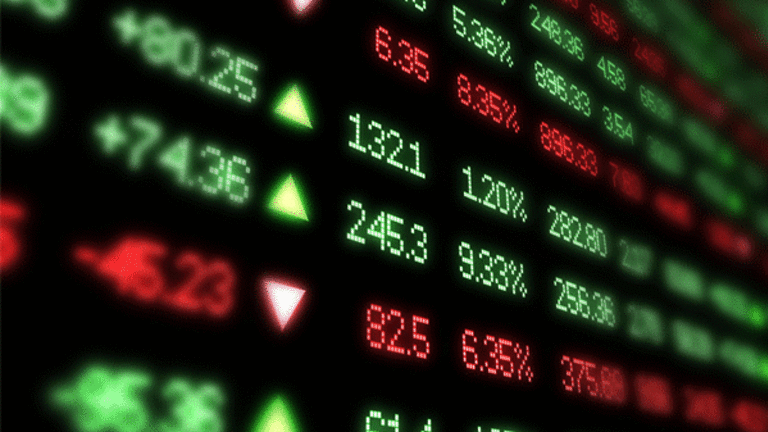 NEW YORK (TheStreet) -- An optimistic batch of data released over the past few days has left some investors wondering if, after years of floundering, housing is at last showing some signs of a comeback.
Despite lingering concerns about a global economic slowdown, homebuilders appear to be getting work. Wednesday's report managed to come in at an annualized rate of 658,000 housing starts. Though not a stellar number on its own, it marked a 15% increase from what analysts had been expected.
Further adding to the positive mood, the National Association of Homebuilders on Tuesday reported that confidence across the industry had been on the rise. According to a report on the agency's Website, the National Association of Homebuilder/Wells Fargo Housing Market Index jumped four points to 18 in October. This marked the largest single month gain seen since April 2010.
In light of the strong home sales numbers and improving homebuilder sentiment, some investors may be tempted to dive into this market segment. In particular, funds like the
iShares Dow Jones U.S. Home Construction Index Fund
(ITB) - Get iShares U.S. Home Construction ETF Report
or the
SPDR S&P Homebuilder ETF
(XHB) - Get SPDR S&P Homebuilders ETF Report
may appear to be exciting endeavors. These products, however, are not for the faint of heart. Given their volatility and the looming hurdles facing the residential real estate market, only aggressive, risk tolerant traders with a short-time horizon should try their luck here.
While I would encourage conservative, long term-minded investors to steer clear of homebuilder ETFs, the real estate industry as a whole is not entirely off limits. On the contrary, there are still a handful of products individuals can turn to when attempting to construct a stable portfolio.
The
iShares Cohen & Steers Realty Majors Index Fund
(ICF) - Get iShares Cohen & Steers REIT ETF Report
and the
iShares NAREIT Residential Plus Capped Index Fund
(REZ) - Get iShares Residential Real Estate ETF Report
are two real estate-related funds that appear better suited for long-term investors.
Both ICF and REZ provide investors with exposure to a wide array of real estate investment trusts. Though each offer unique takes on this asset class, they share a considerable amount of overlap. Some holdings shared across the two include
Equity Residential
(EQR) - Get Equity Residential Report
,
Public Storage
(PSA) - Get Public Storage Report
and HCP.
Despite their similarities, ICF stands out as being a more-heavily diversified option. Whereas the bulk of REZ's portfolio is focused on apartment, health care, and self-storage REITs, ICF's index expands its reach, targeting companies like commercial real estate giant
Simon Property Group
(SPG) - Get Simon Property Group, Inc. Report
and
Host Hotels & Resorts
(HST) - Get Host Hotels & Resorts, Inc. (HST) Report
.
Recently, however, REZ's targeted focus on apartments and mutli-family REITs has paid off. Since early August, the fund has managed to consistently outpace its broad-based competitor. Over the most recent six-month period, REZ has declined less than 2% while ICF was off 6%.
This corner of the REIT sector continues to witness strength. The most recent housing starts report noted that construction on multifamily homes increased in September by over 51%. A
Bloomberg
report notes that "beginning construction of multifamily dwellings surged to the highest since October 2008."
REZ may appear to be the fund of choice given its heavy exposure to apartment REITs. However, it is important to note that, in the past, the fund has struggled to gather steam. Currently, its average trading volume stands at just over 60,000. Investors looking to quickly move in and out of positions here could find themselves running into issues.
In the end, ICF is the best choice between these two REIT-focused products.
Real estate continues to be a closely watched corner of the marketplace. As I explained last week, a rebound in the U.S. housing industry is essential in order for
to win his
against former director of the Office of Management and Budget, Peter Orszag.
While investors may be tempted to venture into real estate in order to take advantage of a strong deluge of data, I recommend using caution. Getting carried away with the homebuilders can leave an individual's portfolio vulnerable to losses. Instead, housing-hungry investors should opt for the relative stability found in REIT ETFs.
Written by Don Dion in Williamstown, Mass.
RELATED ARTICLES:
>>Banking Bombshell May Bring Prosecutions
>>Cramer: A Dose of Reality on Apple
At the time of publication, Dion Money Management owned the iShares Cohen & Steers Realty Majors Index Fund.