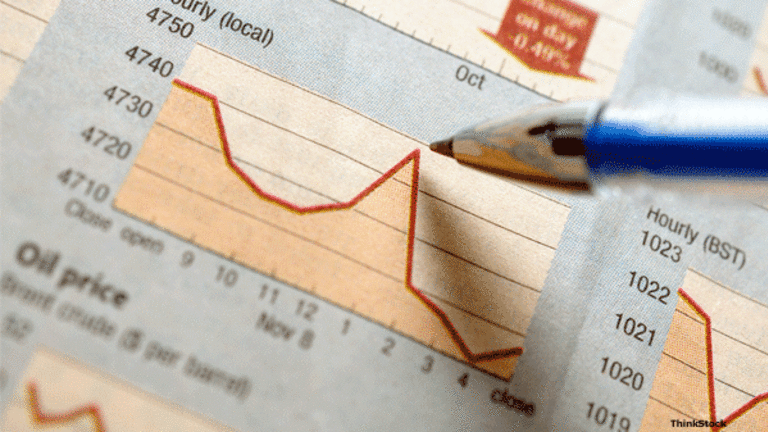 A New Way to Get In On Small Foreign Stocks
Back-testing shows a new ETF would have outperformed the large-cap MSCI Emerging Markets index since 1999.
Diversifying across many different asset classes, regardless of whether you use individual stocks or funds, offers several benefits including two, for me, very big ones. The first benefit is obvious: You are spreading risk, which, if done properly, can reduce the impact of a meltdown.
The other benefit, and this one gets a little less attention, is that you do not have to be as correct in your analysis and portfolio construction. With proper diversification you will own the part of the market that is the best performing, even if you are wrong about what you expect the top performer to be.
The
exchange-traded fund industry has opened a lot of doors in this regard, offering do-it-yourselfers who might not be comfortable picking stocks access to some of the more remote asset classes. WisdomTree opened another door this week with its
WisdomTree Emerging Market Small-Cap Dividend Fund
(DGS) - Get WisdomTree Emerging Markets SmallCap Dividend Fund Report
, the first emerging-market small-cap ETF.
Looking at the
back test of the ETF's returns, which goes back far enough to take in the Asian contagion of 1997, it is clear why WisdomTree thinks this asset class is worthwhile: DGS would have outperformed the large-cap
MSCI Emerging Markets index since mid-1999.
The fund, country-wise, is heaviest in Taiwan at 22.97%, South Africa at 14.00%, South Korea at 12.52%, Thailand at 11.16% and Malaysia at 10.89%. You probably notice the tilt to Asia. In fact almost 64% is in Asia, 23.24% is in Africa and the Middle East, 7.88% in Latin America and 4.92% in Eastern Europe.
Sector-wise the fund allocates 26.06% to industrials, 17.55% to consumer discretionary, 13.83% to financials, 12.12% to materials and then the allocations get smaller from there.
Many of WisdomTree's funds are very heavy in financials, so owning too many of their funds would result in a potentially risky bet; that's not the case with DGS. For that matter the larger-cap
WisdomTree Emerging Markets High-Yielding Equity Fund
(DEM) - Get WisdomTree Emerging Markets High Dividend Fund Report
, which launched in July, is not too heavy on financials either.
First, some nuts and bolts: The fund could be expected to yield 3.81% (4.44% index yield less the 0.63% expense ratio of the fund); it trades at a reasonable, but not cheap,
valuation by emerging market standards of 16.28
times earnings; and the average
market cap is $1.5 billion, so it is small-cap as opposed to micro-cap.
The chart illustrates what we all know, the emerging market asset class has been white-hot, regardless of market cap, for a long time. It is right to question whether the fun is over. You can find well reasoned commentary on both sides of the trade. A big selloff coming is not a low probability event, but I readily admit I have no idea when that will be.
The position I believe is prudent for now is equalweight. By market cap, equalweight works out to 7%-8% of a portfolio and, by GDP, closer to 10%. I lean toward the market cap concept. People who are not comfortable picking stocks or countries are left to choose among broad-based products like DGS. Sticking with 7% to emerging markets, allocating 5% to a larger-cap fund and 2% to DGS is a relatively low-risk way -- and let me stress
relatively
-- to access the emerging-market space.
Obviously, someone with a low tolerance for
volatility would want to allocate less than 7%, as would someone who is convinced the segment is due to correct imminently.
One last point to make is that emerging markets are subject to a correction at anytime. Buying any sort of broad-based fund today and being met with a correction tomorrow is not necessarily a bad purchase or automatically a sale. Emerging markets is a broad asset class. Held over a full stock market cycle there will be ups and downs, but like domestic stocks, they go up more often than they go down.
The point here is not to buy and never sell, but to think about the chance of a correction and how you would respond before you buy. That way you won't panic out at the wrong time, like anyone who sold out on Aug. 16.
At the time of publication, Nusbaum had no positions in DGS or DEM, although positions may change at any time.
Roger Nusbaum is a portfolio manager with Your Source Financial of Phoenix, and the author of Random Roger's Big Picture Blog. Under no circumstances does the information in this column represent a recommendation to buy or sell stocks. Nusbaum appreciates your feedback;
to send him an email.