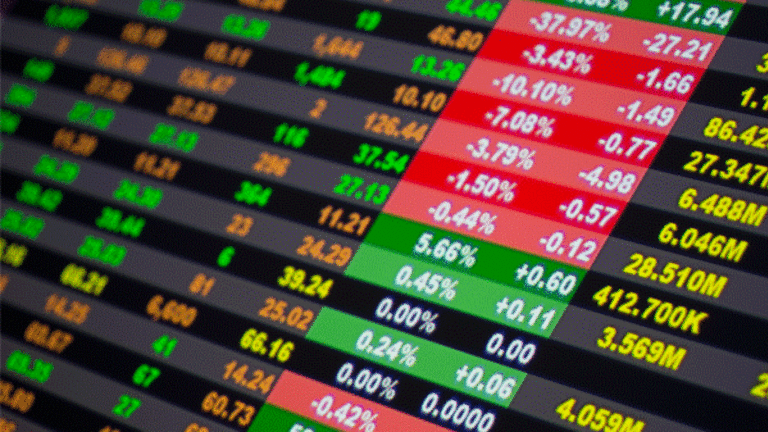 A New Twist on the Agriculture ETF
The IndexIQ Global Agribusiness Small Cap ETF offers exposure to small-cap agriculture-related companies around the world.
The IndexIQ Global Agribusiness Small Cap ETF offers exposure to small-cap agriculture-related companies around the world.
NEW YORK (TheStreet) -- In the last few years investors have gained a new awareness of the agriculture investment theme.
This sector has benefited from the recent overall lift in commodity prices and from improving diets in many emerging-market nations. The go-to exchange-traded fund for this theme has been the
Market Vectors Agribusiness ETF
(MOO) - Get Report
, but that might be changing.
There have been other ETFs that are very similar to MOO, but last week a different kind of agriculture fund made its debut: the
IndexIQ Global Agribusiness Small Cap ETF
(CROP) - Get Report
. Since most investors interested in agriculture are familiar with the Market Vectors Agribusiness ETF, it's worth comparing it to the new IndexIQ fund.
The biggest difference is obviously the market capitalization of the stocks in the two funds. The Market Vectors fund's 45 holdings are dominated by very familiar names like
Deere
(DE) - Get Report
,
Monsanto
(MON)
and
Potash Corp of Saskatchewan
(POT)
. Each has a weighting of more than 8%.
The IndexIQ fund's top holdings are similarly weighted, but they're lesser-known names such as
Viterra
(VT:TO),
Tractor Supply
(TSCO) - Get Report
and
Smithfield Foods
(SFD)
.
At the industry level, CROP allocates 25% to agricultural supplies, 24% to agricultural machinery, 20% to livestock, 16% to crop production and farming, 8% to biofuels and 7% to chemicals.
MOO, on the other hand, allocates much more of its portfolio to chemicals, with a weighting of 44%. It allocates only 8.5% to livestock operations, because many of the publicly traded farming companies are very small.
Investors looking for more farm exposure but who are uncomfortable picking stocks in this niche would be better off with CROP than MOO. (On a related note, Global X has filed for a farming ETF, which I will write about if it ever starts trading.)
The IndexIQ fund has 52 holdings. At the country level, its heaviest weighting is the U.S. at 24%, followed by Hong Kong/China at 19%, Japan at 14% and Canada at 9%. Other countries have much smaller weightings.
The expense ratio is 0.75%, which might seem expensive, but the fund owns many small-cap stocks traded on foreign markets and accessing them is not cheap. The yield of the index was 1.57% as of mid-March so after accounting for the fee, the fund might yield 0.80%.
The narrow nature of this fund drew some specific criticism from Michael Santoli in
Barron's
, who said this fund will "allow investors to play the whip-end of the agricultural-related commodity craze." As increasingly narrow funds continue to be issued, the question of whether funds like this one actually hurt people becomes reasonable.
Some estimates for the world's population show it growing to 9 billion by 2050. The world already has issues with not having enough food and water for today's population. In this context I believe the demand for more food and healthier diets is a one-way trade. This does not mean the stocks are a one-way trade, however. The theme will very likely outperform the broad market during the typical bull cycle, but it is very unlikely that agriculture stocks will offer any shelter during the next bear market. Stocks in this sector tend to be more volatile than the broad market and so it should not be a surprise if an agriculture ETF goes down 40% if the
S&P 500
goes down 30%.
I think its crucial that investors understand how the stocks in the funds they own trade.Some market segments will be very volatile and some will have very little volatility. The agriculture theme is very important, and this makes the new fund compelling, but the agriculture theme is far from immune to normal stock market cycles. To expect otherwise is to not understand what you're buying.
At the time of publication, MOO was a holding for clients of Nusbaum.
Readers Also Like:
>>The 10 Best-Performing S&P 500 Stocks of 2011
>>Top-Performing Energy Stocks Picked by Funds
Roger Nusbaum is a portfolio manager with Your Source Financial of Phoenix, and the author of Random Roger's Big Picture Blog. Under no circumstances does the information in this column represent a recommendation to buy or sell stocks. Nusbaum appreciates your feedback;
to send him an email.