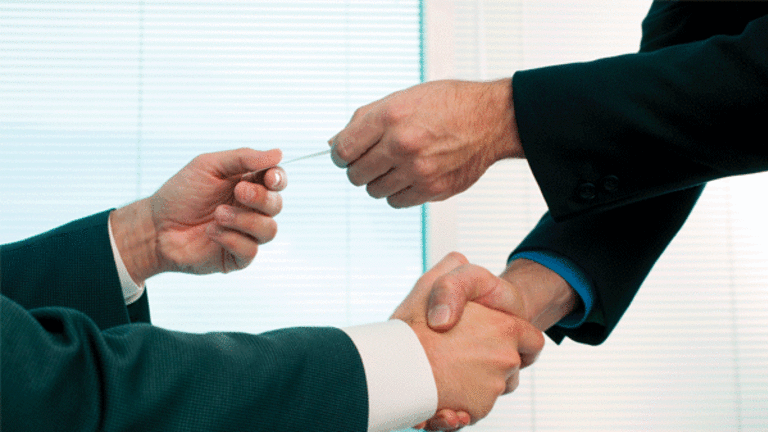 A Low-Volatility Twist on 'Core and Explore'
New low-volatility ETFs allow investors to build 'core and explore' portfolios that are less subject to market gyrations.
New low-volatility ETFs allow investors to build 'core and explore' portfolios that are less subject to market gyrations.
NEW YORK (TheStreet) -- Do-it-yourself investors often have trouble finding the time to construct and manage their own portfolios.
This reality may have led to the creation of the core-and-explore investing concept, where one puts a large portion of one's portfolio into funds that target broad indices such as the
S&P 500
and a smaller portion into select themes, niches or countries, via individual stocks or specialized ETFs.
I believe the recent flurry of low-volatility exchange-traded funds allows the core-and-explore concept to evolve into a more sophisticated end result for the DIY investor.
The problem with the standard version of core-and-explore is that it relies on index funds such as the
SPDR S&P 500
(SPY) - Get Report
, the
PowerShares QQQ
(QQQ) - Get Report
and the
iShares MSCI EAFE Index Fund
(EFA) - Get Report
.
The respective volatilities of these ETFs equal the market, because these funds essentially
are
the market.
The more specialized "explore" funds tend to be more volatile than the broad market, so when investors layer them on top of the core index funds, they create an overall portfolio that is much more volatile than the market.
Core-and-explore investors often don't realize how much volatility they have taken on until the market goes down a lot -- a bad time to make such a discovery.
This is where the new low-volatility ETFs I mentioned come in.
One broad market fund would be the
PowerShares S&P 500 Low Volatility Portfolio
(SPLV) - Get Report
.
Since launching in May of this year this fund is up 3.8%, vs. a decline of 6.2% for the SPY. What's more, SPLV has been less volatile in delivering that result, which is a remarkable debut indeed.
The dividends paid thus far by SPLV annualizes out to 3%, vs. 2% for SPY, although SPLV does not have enough of a track record for me to be confident in the 3% number.
For developed foreign market exposure, the
WisdomTree International Dividend ex-Financials ETF
(DOO) - Get Report
has benefited from avoiding ground zero for the financial crisis: the large European banks.
In 2011 it is down 11%, vs. a decline of 15% for EFA. Anyone considering this fund would need to believe that nonfinancial stocks in Europe will do well in 2012 and beyond, because DOO allocates 21% to the U.K., 11% to France and another 27% to other eurozone countries.
DOO should be less volatile than EFA, however, because telecom and utilities are the two largest sectors, accounting for 30% of the fund. The trailing yield on DOO is 4.7%, vs. 3.3% for EFA.
The
EG Shares Low Volatility Emerging Market Dividend ETF
(HILO)
has outperformed the
iShares MSCI Emerging Market Index Fund
(EEM) - Get Report
by more than five percentage points and done so with less volatility.
The yield for HILO is indicated at a bit less than 6%, but the actual payout remains to be seen because there has been only one small dividend paid thus far.
There is even a low-volatility domestic small-cap fund: the
Russell 2000 Low Volatility ETF
(SLVY)
.
Like the other funds, SLVY is new and has performed better than its counterpart -- the
iShares Russell 2000 ETF
(IWM) - Get Report
-- with less volatility. It is also indicated to yield a little more than IWM.
The reason to mention the yields on the funds is that during years that the market goes up a lot, the low-volatility funds should be expected to lag. The yield pickup offered by the low-volatility funds will make up a portion of the gap.
The "explore" portion would be much smaller than the core at perhaps 15%-20%. This could include a combination of themes such as the global food shortage. Investors looking to play this particular them could invest in
Terra Nitrogen
(TNH)
, a limited partnership that yields almost 9% but is very capable of leading the agriculture group to the upside when the group gains momentum.
Another theme might be the turnaround of China. The Chinese markets have turned in some lousy returns over the last couple of years, perhaps discounting an economic slowdown and other problems from overbuilding.
Anyone looking for a turnaround could look at the energy sector because demand for oil and coal continues to increase slowly as the middle class continues to emerge in China.
Of the oil majors, I would look at
Sinopec
(SNP) - Get Report
for its refining and marketing presence and 3.3% yield. For anyone less interested in stock picking, the
Global X China Energy ETF
(CHIE) - Get Report
would capture the effect if the space does well.
The above two themes are good examples, but the explore portion realistically should include at least half a dozen holdings to avoid concentration of risk.
Constructing a core-and-explore portfolio with low-volatility funds can achieve similar long-term result as regular cap-weighted ETFS but with smaller ups and downs along the way. (The providers of low-volatility ETFs have research available that demonstrates how this works.)
At the time of publication, Nusbaum had not positions in stocks mentioned.
Readers Also Like:
Best of 2011: Occupy Wall Street
Top 10 Videos: The Best of 2011
Roger Nusbaum is a portfolio manager with Your Source Financial of Phoenix, and the author of Random Roger's Big Picture Blog. Under no circumstances does the information in this column represent a recommendation to buy or sell stocks. Nusbaum appreciates your feedback;
to send him an email.