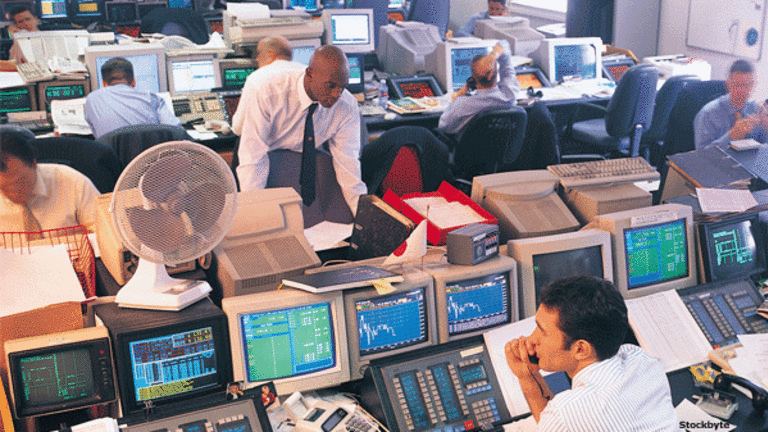 A Less Risky Natural Gas ETF
Here is an option for investors seeking an alternative to ETFs linked to natural gas futures.
Here is an option for investors seeking an alternative to ETFs linked to natural gas futures.
NEW YORK (TheStreet) -- After kicking off the year on an encouraging note, natural gas prices have returned to their losing ways. With oversupply still a problem, the futures-tracking United States Natural Gas Fund (UNG) - Get Report has once again retreated to all-time lows.
Meanwhile, although it has remained buoyed around 2012 highs, the
iPath Dow Jones UBS Natural Gas Subindex Total Return ETN
(GAZ) - Get Report
(GAZ) - Get Report
is in no shape to be played with, either.
Throughout the past month, explosive demand for this product has caused it to break away from its underlying index, resulting in a staggering premium. This premium has caused the fund to swing wildly in both directions, sending investors on a rollercoaster ride.
Futures-linked natural gas exchange traded products like UNG and GAZ are still best monitored from the sidelines, but investors are not without options. On the contrary, funds linked to natural gas-related equities are still worth considering. This is especially true as producers continue to express interest in this alternative slice of the energy pie.
10 Stocks Owned by the Best Fund Managers
In recent years, we have watched as natural gas has become increasingly popular among integrated energy giants. In 2010, oil magnate
Exxon Mobil
(XOM) - Get Report
rose to the top of the natural gas industry when it purchased XTO Energy for $25 billion.
Since the purchase, we have other big names from both the U.S. and around the globe express notable interest in U.S. energy assets. Foreign producers like China's Sinopec and French oil giant
Total
(TOT) - Get Report
are among the names that have spent billions attempting to break into this burgeoning business.
3 Reasons to Get Your iPad 3 at Wal-Mart
This trend has continued into 2012. This week,
The Wall Street Journal
reported that, even in the face of tumbling prices,
Chevron
(CVX) - Get Report
is still trying to ramp up its own shale natural gas production by venturing into the expansive Marcellus Shale formation. The report notes that Chevron is still a relative newcomer to this region, boasting only a year of experience here.
Thanks to their massive size, companies like Chevron and Exxon are able to weather periods of shaky action as they prepare for a potential natural gas revolution. Investors can use this quality to their advantage when turning to a fund like the
First Trust ISE Revere Natural Gas Index ETF
(FCG) - Get Report
.
As its name implies, FCG is dedicated to tracking a basket of companies dedicated to or heavily involved in the production of natural gas. The fund, however, is also well-positioned to benefit from the industry's changing landscape. As a growing number of integrated oil titans have begun to expand their reach into this corner of the energy sector, the fund has evolved, adding names like Exxon Mobil,
ConocoPhillips
(COP) - Get Report
and
Royal Dutch Shell
to its roster. In fact, ConocoPhillips can be found listed among the fund's 10 largest positions, accounting for nearly 4% of its assets.
Year to date, FCG's strength has shown through. As UNG has tumbled nearly 30%, the equity-tracking option has managed to hold up well. It appears to have snapped its late-2011 losing streak and is up nearly 3% since the start of the year.
The 10 Worst of the Worst in 2012
As rising energy prices steal headlines and threaten market confidence, alternatives like natural gas will likely gather fans. ETFs allow investors to target this fuel from a variety of perspectives. Despite these choices, however, producers remain the best bet here.
--
Written by Don Dion in Williamstown, Mass.
At the time of publication, Dion Money Management did not own any equities mentioned.