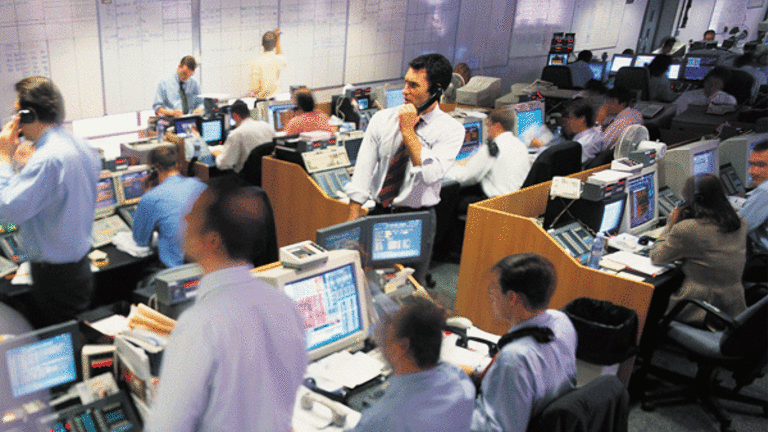 A Dividend ETF Goes Global
This fund offers the advantages of geographical diversification and an attractive yield.
NEW YORK (TheStreet) --With the debt crisis facing the European Union sparking doubts and commanding headlines on a daily basis, it is understandable that cautious investors would hold reservations towards the idea of venturing outside of the U.S. borders and into foreign markets.
Despite these concerns, I still believe that in today's age, maintaining some exposure abroad is essential in the construction of a well-balanced portfolio.
In the past, I have highlighted Canada and China as countries investors may want to keep an eye on. While aggressive investors may find products like the
iShares MSCI Canada Index Fund
(EWC) - Get iShares MSCI Canada ETF Report
and
Guggenheim China Small Cap ETF
(HAO) - Get Invesco China Small Cap ETF Report
exciting, individual nation funds such as these may prove to be excessively risky for a more conservative audience. For individuals looking for a safer way to add a global element to their portfolio, the
PowerShares International Dividend Achievers Portfolio
(PID) - Get Invesco International Dividend Achievers ETF Report
may be just right.
PID, like other dividend-focused ETFs, is designed to home in on companies boasting attractive yields. However, while funds such as the
iShares Dow Jones Select Dividend Index Fund
(DVY) - Get iShares Select Dividend ETF Report
or the
iShares High Dividend Equity Fund
(HDV) - Get iShares Core High Dividend ETF Report
target the U.S., PID takes a global approach to dividend investing.
Despite its name, investors turning to PID do not avoid exposure to domestic equities entirely, however. Rather, United States-based firms still command a respectable 6.8% of the fund's portfolio, making it the third largest slice of the fund's geographic breakdown. Other heavily represented nations include the U.K., Canada, Mexico, Israel, and Switzerland.
The fund's direct exposure to the troubled EU is relatively minimal. Spain is the largest represented member of the euro-bloc, representing less than 4% of the fund's portfolio.
PID's widespread geographic exposure should prove effective in helping investors mitigate some global uncertainty. This however represents only one of the fund's attractive defensive qualities.
In addition to its wide global reach, PID's sector breakdown is also well suited for safely navigating shaky markets. In its searching high dividend-yielding equities, the fund has gained ample exposure to defensive sectors. In total, telecommunications, consumer staples, health care, and utilities represent over half of the fund's total portfolio.
While the fund's geographic and sector breakdowns are attractive, the fund's real bread and butter can be found from its ample dividend. According to Morningstar, the fund's 12 month yield stands at 3.8%, surpassing the payout issued from competitors like DVY.
PID boasts a number of qualities that make it attractive given this current environment. It is important, however, that investors view this fund as they would any other international ETF. By keeping exposure small and focused, it is possible to not only benefit from the fund's consistent payouts, but also protect against the threat of ongoing volatility in the international markets.
In recent weeks I have attempted to provide investors with a variety of tools to safely navigate these choppy economic waters. Although it can be easy to get caught up in the deluge of negative headlines, I do not feel that fleeing the markets is the best strategy at this time. Rather, long-term investors should use these shaky periods to build up a proper line of defense.
PID can be added to the list of tools which already includes domestic dividend-paying equities, gold, bonds, and defensive currencies. Using a well constructed combination of these asset classes, it is possible to create a suitable shield against this bout of market turmoil.
Written by Don Dion in Williamstown, Mass.
RELATED ARTICLES:
>>Cramer: How to Get Read for Lehman II
>>Kass: Beware of False Prophets
At the time of publication, Dion Money Management owned iShares MSCI Canada Index Fund and iShares High Dividend Equity Fund.