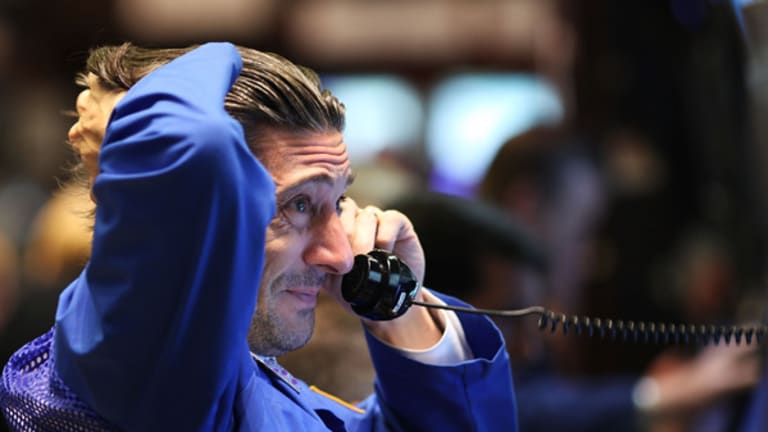 A Clean-Energy ETF
Those who are uneasy about oil, nuclear and coal can invest in the clean-energy revolution with PBD.
The energy market is becoming an extremely dangerous place for investors thanks to numerous risks that threaten to crush profits in the near term. Obviously, the most direct example is in Japan, where the crisis at the Fukushima Daiichi nuclear power plant has led to a sell-off in nuclear power companies around the world. Additionally, we have again been reminded of the risks of oil drilling as news broke that
BP
(BP) - Get Report
may be charged with manslaughter in the aftermath of last year's disaster at the Deepwater Horizon rig, which very nearly destroyed one of the world's oil giants and almost took a number of drillers down with it. Meanwhile, coal, the world's most abundant fuel source, remains unacceptable due to its environmental implications and the inherent dangers of related mining activities. Many nations are hesitant to extend more of their power-supply needs to this unclean fuel.
The headaches and complications surrounding oil, nuclear and coal power seemingly create a huge opportunity for the alternative-energy market that had fallen out of favor as a result of diminished government support and a lack of certainty related to future economic viability. In the days after the Japan disaster, investors flocked to this corner of the market in hopes that a black eye for nuclear power would become a beauty mark for other components of the clean-energy market. Investing in alternative energy isn't exactly a binary decision, as there are a multitude of technologies vying for supremacy in the field. Solar, wind, tidal, geothermal, hydro, biofuels and any number of other budding technologies make this an increasingly crowded investment space. The fact that there are unique drivers of profitability for each technology makes achieving optimal exposure a tall task. These sectors could go in any number of directions in coming years and decades, meaning investors are betting on a relatively unproven idea.
Fortunately for those who are unsure which path markets will take in the years ahead, there are a few funds that take a different look at the clean-energy market, potentially helping to avoid many tough decisions and still power appreciation within portfolios.
One of the best ways to do this is with the
PowerShares Global Clean Energy Portfolio
(PBD) - Get Report
. The fund tracks the WilderHill New Energy Global Innovation Index, which lists companies that focus on greener, generally renewable sources of energy and technologies that facilitate cleaner energy production. In total, the fund invests in nearly 100 companies, with a heavy concentration in industrials, utilities and IT firms. This approach could be ideal for some investors because, unlike other funds in the alternative-energy space, this fund will benefit no matter which technology wins out.
Many of the fund's top components do not invest in alternative fuels at all but, instead, invest in companies that are finding ways to make current processes "greener" and more energy efficient. These companies, such as
Universal Display Corp.
(PANL) - Get Report
and
Meyer Burger Technology AG
, could be great investments even if solar and wind power do not take off the way many are expecting. This approach could potentially take out some of the volatility that is associated with solar and wind power and allow investors to benefit from technological innovation instead of the often-politicized process of the energy world.
For investors seeking a broad way to invest in the clean-energy market with less of the politics and none of the worries about which power will ultimately win out, PBD could make an excellent choice. In fact, the fund has outperformed all the other broad ETFs in the category this year, save one:
iShares S&P Global Clean Energy Index
(ICLN) - Get Report
. The ICLN, however, has a beta that's higher than PowerShares' product and short-term volatility readings, which are far higher than PBD's, suggesting that over the long-term, PBD could be the way to go for investors who seek a fund that invests in cleaner and greener technologies but with minimal volatility levels.
At the time of publication, Johnston had no positions in any of the securities mentioned. Michael Johnston is the senior analyst and founder of ETF Database, a Web-based investment resource providing actionable ETF investment ideas and an
for investors analyzing potential ETF investments. Johnston oversees ETF Database's free
, one of the most popular sources for news and commentary focusing exclusively on the exchange-traded fund industry. Johnston also maintains and develops content for
, a line of analyst reports and model portfolios designed to help investors utilize ETFs to meet their investment goals.
Johnston has completed the Chartered Financial Analyst (CFA) program, and obtained his bachelor's degree in finance from the University of Notre Dame. Prior to founding ETF Database, Michael worked in a private client service group performing valuations of companies operating in a wide range of industries.