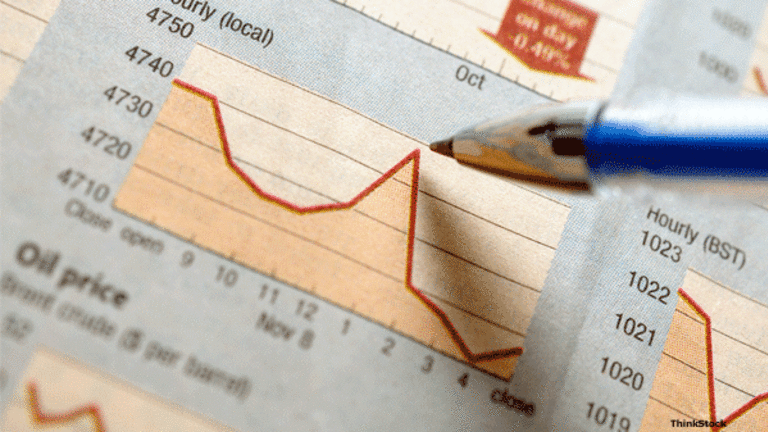 A Better ETF Solution for Call-Writing Funds
ETFs could be better than either closed-end funds or exchange-traded notes.
The recent listing of the PowerShares S&P 500 Buy Write Portfolio (PBP) reminded me of how much of a nerd I am -- who else could get excited about the launch of another call-writing fund?
The reason I'm so thrilled is that, while call-writing strategies have been available for a while through closed-end funds and more recently through an exchange-traded note, this is the first time one has been offered through an exchange-traded fund.
PBP has the potential to overcome some of the downside to investing in a "buy-write" strategy through those other investment vehicles.
Buy write is a strategy that involves buying a stock and selling call options, which are rights to buy that stock at a predetermined price. The upside can be smoother returns, as the income generated by selling call options can help offset declines in any portfolio holdings. This is especially helpful in a down or flat market.
The downside is that the strategy should lag when the market is up a lot and you are forced to sell stocks at below-market prices. For example the CBOE Buy Write Index (BXM), which is PBP's benchmark, lagged the
S&P 500
by 9% in 2003.
A Smoother Ride
A strategy's advantages
Source:
The chart above demonstrates why there is so much interest in the call writing space, and why there are over 20 closed-end funds that employ the strategy. The correlation between BXM and options on the S&P 500 index is tight most of the time -- 0.87 according to PowerShares -- but in times of market stress the ride can be smoothed out very nicely.
PBP will own the stocks in the S&P 500 and sell at-the-money call options every month, charging 0.75% for the privilege. It will pay a dividend, but because options premium can change over time, the dividend available to shareholders will vary.
The potential dividend needs to be deconstructed a little to understand what holders may or may not be getting. PBP will hold the stocks in the S&P 500, so PBP holders will get that dividend. Additionally there will be call premium. According to PowerShares, the option writing averaged a little over 1% per month in premium. So you might be thinking PBP will yield 14%.
Not so fast my friend.
In any month where the options expire in the money, they will be assigned and have to deliver cash equal to the amount they were in the money. Some months the options sold will be in the money and some months not. This is why the dividend paid by PBP will vary.
According to 10-year data from PowerShares, the Buy Write index has had a standard deviation of 10.8%, vs. 14.8% for the S&P 500, and a beta of 0.64 compared to 1.00 for the benchmark index. Buy Write's 10-year average annual return of 7.97% also beats SPX's average annual return of 6.57%.
Obviously, 10-year numbers include a skew for the tech bubble meltdown, but the five-year numbers are also compelling at 12.53% for Buy Write and 15.45% for SPX. Considering Buy Write's lower volatility, that's an excellent risk-adjusted return.
As I mentioned above, there are a number of closed-end funds, as well as a single ETN, the
iPath CBOE S&P 500 Buy Write Index
(BWV)
, that employ this strategy. Both types of investment vehicles have their limitations.
During times of market turmoil, prices of closed-end funds tend to fall faster than those of their holdings, as the accompanying chart of the
(BEP)
S&P Covered Call Fund (BEP) illustrates.
The fund's market price, as measured on the chart by BEP, has lagged its NAV per share by 10 percentage points. Factoring in the $2 paid in dividends (not captured in the chart), the total return of the fund's holdings would be 4.7%, but not so with the market price, which is what you pay. That is down 7.2% including the dividend.
The Downside
It's rough when the going gets rough.
Source:
The drawback for BWV is that as an ETN it doesn't pay dividends, and taking in option premiums (realized as dividend for fund holders) is a major attraction for the strategy. BWV still provides the total return, but just the same investors like dividends.
Notwithstanding these drawbacks, both the closed-end buy-wright funds and the ETN have benefits. There have been various period of time over the past few years when the closed-end funds have done very well, and the drawback to the ETN is more of perception than anything else.
PBP might mitigate these issues and while I hope it does, I would urge caution. I would like to the new ETF for clients, but I want to give it a few months to make sure it works as advertised. I am not expecting a problem but this is a strategy that needs to be executed in the ETF format and that has not been done yet. If there is a problem I would think it would be in how much needs to be paid when options sold expire in the money.
Lastly I would urge moderation. PBP potentially offers a panacea with close-to-market returns and much lower volatility. The closed-end buy-right funds offer the same promise, but have struggled periodically. In the last few years I have maintained a position in one buy-write fund at a time at about a 3% weighting. This is the type of concept that people get too enamored with and allocate too much to, only to regret it when there is some kind of market dislocation.
PBP offers the potential for low volatility with some yield. There are other, unrelated investment genres that offer the same attributes with little or no correlation to the fund. Blending two or three of these together in smaller percentages will be a much safer way to go.
At the time of publication, a client of Nusbaum's was long BWV, although positions may change at any time.
Roger Nusbaum is a portfolio manager with Your Source Financial of Phoenix, and the author of Random Roger's Big Picture Blog. Under no circumstances does the information in this column represent a recommendation to buy or sell stocks. Nusbaum appreciates your feedback;
to send him an email.