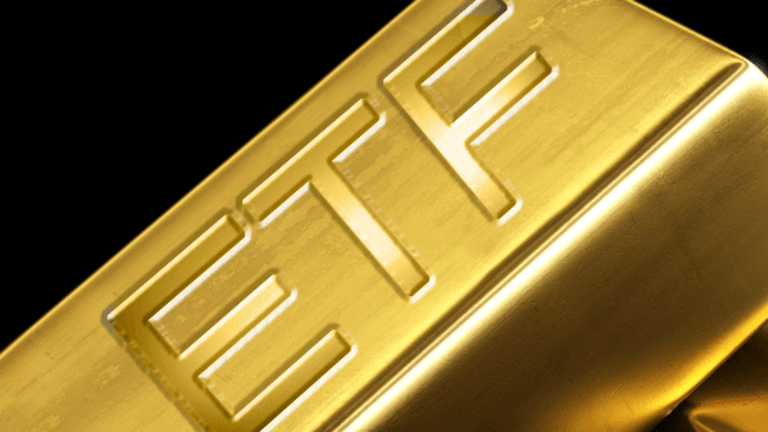 Publish date:
$6 Trillion and Counting: ETFs, Index Funds Set to Overtake Active Investing
In some ways, the shift to ETFs from actively managed funds is like consumers' move from landlines to cell phones, according to the authors of a Moody's report.
In some ways, the shift to ETFs from actively managed funds is like consumers' move from landlines to cell phones, according to the authors of a Moody's report.
Basically, they're better and they're cheaper. That's why passive investments, which now account for $6 trillion of worldwide assets, are poised to overtake their proactively managed counterparts in the next seven years or less.
Exchange-traded funds, known as ETFs, and index funds make up more than 28% of assets under management in the U.S. now and will likely top 50% by 2024 at the latest, according to a report released Thursday by Moody's Investors Service. Such passive investment funds posted net inflows of $504 billion last year, while a net $340 billion was removed from actively managed funds.
It's a trend supported by heightened global regulation, particularly in the wake of the 2008 financial crisis, which has spurred disclosure of fees and conflicts of interest for active fund managers, the report found. That makes investment in lower-cost funds, that simply track a particular industry, stock index or commodity, more attractive. 
"Although they are a very simple form of investment, index funds and ETFs are an innovative technology in that they allow investors to bypass middlemen" like brokers and advisers, the report found. "In the end, the profits from U.S. corporations are transferred to the end investor more efficiently, with less of the return diverted to management fees, trading costs and the small number of truly superior active managers." 
Despite speculation that volatility like the upheaval in early 2016 -- when markets were roiled by slowing growth in China and plummeting oil prices -- would make tighter control of investments more attractive, the report's authors believe the shift is a lasting one akin to technological change.
Even if a smartphone drops calls in remote areas, for example, the experience won't necessarily prompt users to shift en masse back to landlines, Stephen Tu, a senior analyst at Moody's and one of the report's authors, said in a phone interview. Like landlines, active funds have built-in challenges that make them less attractive to many investors.
"The main driver of flows out of active funds into passive funds has been investors' growing awareness that, by definition, actively managed investments, in aggregate, cannot deliver above-average performance, and that investing is therefore a zero-sum game -- for every winner, there must be a loser," the report found. 
Even in periods of fluctuation in the markets, active funds still underperformed passive funds because higher costs for investors were built in, another of the authors, Rory Callagy, a Moody's senior credit officer, said in the interview.
Not only do active fund investments underperform passive ones by an estimated 200 basis points a year, according to the report, they carry expense ratios of 84 basis points, compared with 11 basis points for an index fund.
"That hurdle is always there," Callagy said. 
Asset managers such as Vanguard, State Street (STT) - Get Report and BlackRock (BLK) - Get Report that have expanded in passive products and dominate the space, are poised to benefit from the shift. BlackRock alone managed more than $1 trillion in ETF investments as of mid-January, while Vanguard held $629 billion and State Street had $507 billion.
BlackRock, in fact, purchased the market-leading ETF platform iShares from Barclays (BCS) - Get Report , eight years ago, when iShares had $385 billion in assets under management. Since then, the platform's assets have more than tripled as "more clients than ever before are using ETFs for transparent, liquid and efficient exposures," CFO Gary Shedlin said on a Jan. 13 earnings call.
At the same time, the New York-based company was affected by some of the same challenges that prompted retail investors to shift away from active funds in record numbers in 2016, he said.
"Because of the way we are positioned, because of how we are trying to help our clients by having both passive and active, we're working with the clients as they navigate the need between active and passive," Shedlin said.