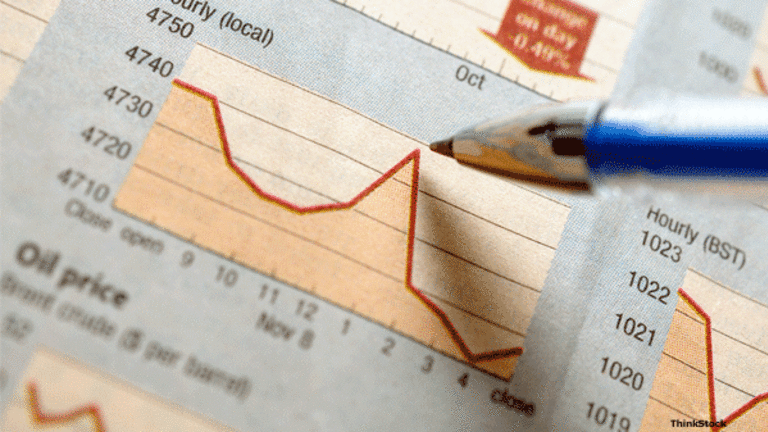 5 ETFs to Buy if Europe Gets its Act Together
ETFs in Germany, Austria and the Netherlands have room to run whenever the dust from Greece settles.
The following commentary comes from an independent investor or market observer as part of TheStreet's guest contributor program, which is separate from the company's news coverage.
NEW YORK (
) -- Most believe that an agreed-upon plan for the eurozone will not go far enough to increase economic growth in the region. And nearly everyone expects Greece to "officially" default. What's more, if tighten-the-belt austerity doesn't sit well with disenchanted Greek workers, how will it sit in the stomachs of two-hour-lunch-break Italian employees?
"Oh Gary," you say, shaking your head. "Pray tell, sir, your reason for raising this sea-storm on a day when the Dow surges 270-plus points!"
Simply put, the quagmire in Europe is likely to go through several more fits and starts before market confidence can genuinely return. Unless Germany, Austria, Belgium and the Netherlands tow more than their fair share of regional expansion -- unless those same countries pay for the financial mistakes of their neighbors (Portugal, Italy, Greece, Spain) -- the world may pay dearly for a pan-European recession.
Follow @StockAction on Twitter for market observations and investing ideas
Actually, at this point, it's not a recession that investors need to worry about. European stocks and emerging market stocks have already fallen enough to "price in" economic contraction in Europe. Unfortunately, risk assets have not quite priced in an unmitigated failure to recapitalize European banks.
It follows that
ETF traders are the only ones who can ignore
the madness of market-based securities today. ETF
investors
, however . . . they are forced to wait.
What if, however, in a startling display of solidarity, Europe gets its act together? What if the effort to shore up financial institutions is so remarkable, a Greek default becomes a mere pin prick to bondholders while, simultaneously, borrowing costs for Portugal, Italy and Spain come down dramatically?
In my estimation, if Europe gets its act together, you'll still see some austerity-linked pain in Spain and Italy. Yet one would have every reason to expect big things out of the multinationals in Germany, Austria and the Netherlands. Not only do these countries represent the faster-growing developed economies in the eurozone, but their respective exchange-traded funds have gained consistent ground whenever the drama in Greece settles.
Should European leaders surprise the world with an extraordinary display of coordinated action, natural resource companies and resource-rich emerging markets like South Africa and Chile would also be compelling. Indeed, some of the best performers on Monday's "Root For Europe" trading session included materials-heavy ETFs.
Disclosure Statement: ETF Expert is a website that makes the world of ETFs easier to understand. Gary Gordon, Pacific Park Financial and/or its clients may hold positions in ETFs, mutual funds and investment assets mentioned. The commentary does not constitute individualized investment advice. The opinions offered are not personalized recommendations to buy, sell or hold securities. At times, issuers of exchange-traded products compensate Pacific Park Financial or its subsidiaries for advertising at the ETF Expert website. ETF Expert content is created independently of any advertising relationships. You may review additional ETF Expert at the site.