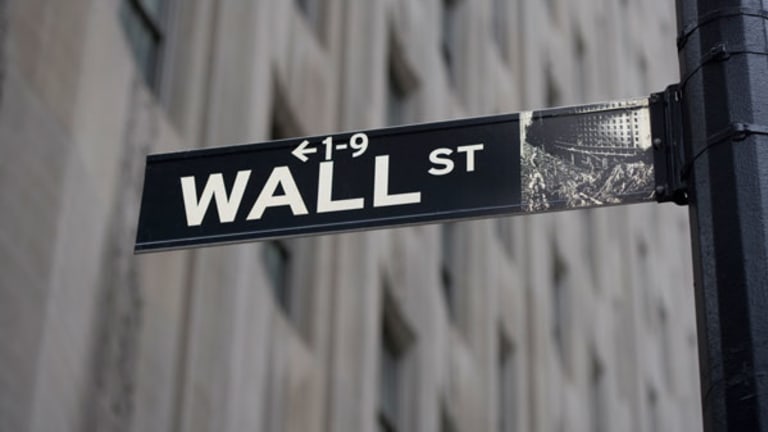 4 ETFs to Sell Right Now
Sell these four ETFs to prepare your portfolio for success in 2014.
Sell these four ETFs to prepare your portfolio for success in 2014.
NEW YORK (FMD Capital Management) --This time of year is all about looking over your portfolio and beginning to position your assets for success in 2014. You should be actively screening your holdings for both winners and losers to determine what changes to make before the end of the year.
I always recommend looking over your losing positions and re-evaluate your thesis for owning them. If there is no longer a sound fundamental or technical reason to hang onto a stock, exchange-traded fund or mutual fund, you should consider selling it and looking for new opportunities. This is especially true for taxable accounts where year-end tax loss selling can be of benefit to help offset capital gains.
With that in mind, I was perusing the list of the 100 worst ETFs according to year-to-date returns published by ETFDB.com this week and found some interesting statistics. Not surprisingly, the top of the list is dominated by ultra-short funds, commodity-related ETFs and volatility indexes. These have been the hardest-hit sectors this year and ETFs with leverage magnify that effect.
The biggest loser has been the Direxion Daily Gold Miners Bull 3x Shares (NUGT) - Get Report, which has lost 95% of its value in 2013. If that isn't a flashing billboard for the use of stop losses, I don't know what is.
Putting that outlier aside, there are several other ETFs that I think warrant a closer look before the end of the year.
Volatility Is Not Your Friend
The iPath S&P 500 VIX Short-Term Futures ETN (VXX) - Get Report is designed to provide access to equity market volatility through CBOE Volatility Index futures. Simply put, this exchange-traded note offers investors the ability to capitalize on the CBOE VIX Index, which is a widely recognized measure of fear in the marketplace. Throughout 2013 that fear has largely been replace with greed for stocks, which is why VXX has fallen more than 60% year-to-date.

There have been numerous articles and in-depth analysis of this ETF that point to the inefficiencies of tracking the CBOE VIX index. Despite those negatives, VXX still has more than $1 billion in assets and investors are lured to its negative correlation has a hedge against market volatility.
My recommendation is to consider selling VXX and moving to a more traditional hedging strategy using an inverse equity ETF such as the ProShares Short S&P 500 ETF (SH) - Get Report. That way you get direct correlation to an established index and know exactly how it will react when stocks fall.
A Few 'Miner' Problems
Another wide spread theme in 2013 has been the decimation of gold and silver mining companies. The MarketVectors Gold Miners ETF (GDX) - Get Report and its close cousin the MarketVectors Junior Gold Miner ETF (GDXJ) - Get Report have fallen 54% and 61%, respectively, this year. I have been warning all year that these companies were in for some severe headwinds as gold bullion prices have fallen to levels that make mining less profitable. Many investors have already fled this sector, but I would not be surprised to see further downside as institutional traders liquidate these holdings as a tax loss strategy or to clean up their portfolios before year-end.
Ultimately we may see a rebound in mining stocks similar to the resurgence of solar stocks this year. However, that may take time to develop as commodity prices stabilize and the Federal Reserve continues to massage its monetary policy in 2014. There are still many headwinds that GDX and GDXJ will have to overcome and that will lead to continued volatility. I would be hesitant to re-enter this sector until we see it surge back above its 200-day moving average on strong volume.

Get Rid of That Lump in Your Stocking
The world is changing and our sources of energy are continuing to evolve towards green alternatives. That may be one of the primary reasons why the MarketVectors Coal ETF (KOL) - Get Report has performed so poorly this year. This ETF contains 24 global companies who derive at least 50% of their revenue from the coal industry. KOL has lost more than 20% of its value in 2013 and has been in a persistent downtrend for the last three years.
In my opinion, this ETF is focused on a niche energy industry that is in decline and should not have a place in your portfolio. I would instead sell the position and diversify to a more broad energy ETF such as the iShares Global Energy ETF (IXC) - Get Report. That way you get exposure to a much larger group of companies that are engaged in the exploration and production of energy around the world.
The Bottom Line
Each of these ETFs that I have recommended selling will ultimately go through periods of prosperity at some point in their future. However, the lesson here is that by using a sell discipline you are not susceptible to these types of losses and there are better opportunities for your hard earned capital elsewhere. There are often times better alternatives to achieve a similar objective within the same style of investment sector. By staying vigilant and active you will be able to avoid these problem areas going forward.
At the time of publication the author had no position in any of the stocks mentioned.
This article was written by an independent contributor, separate from TheStreet's regular news coverage.