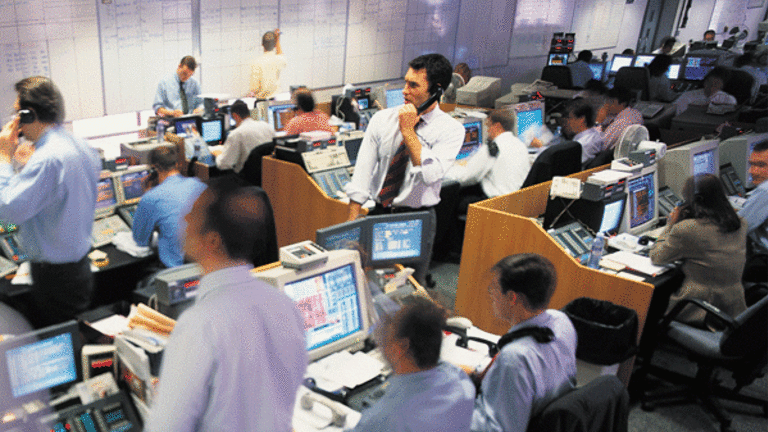 3 Funds to Play Auto Recovery
Here are several ETF and mutual funds to play the recovery in the U.S. auto industry.
NEW YORK (TheStreet) -Last week's GM IPO is once again drawing investor attention to the ongoing resurgence of the U.S. automobile industry. At the height of the global economic crisis, the markets were preparing to close the book on the U.S. auto industry.
However, against the odds and with the help of the government, companies such as
Ford
(F)
and
General Motors
(GM)
have managed to hold on and even stage a comeback, rising from the ashes.
In light of the industry's resilience and resurgence, auto-related companies have become exciting plays for risk tolerant investors. Prominent auto parts companies such as
Johnson Controls
(JCI)
and
BorgWarner
(BWA)
have been on a tear throughout 2010, earning investors year-to-date returns of 35% and 80% respectively.
There are a number of ETF and mutual options investors can use to capture the auto industry's ongoing recovery.
ETFS Physical Palladium Shares
(PALL)
and
ETFS Physical Platinum Shares
(PPLT)
When investors think of precious metals, gold and silver are the two representatives which typically come to mind. Recently, thanks to their atmospheric ascensions, funds such as
iShares Gold Trust
(IAU)
and
iShares Silver Trust
(SLV)
have taken center stage.
Despite their popularity, in the event that the automobile industry continues higher, gold and silver will not be the metals to pay attention to. Rather, investors will want to arm themselves with palladium and platinum.
Like silver, platinum and palladium are heavily linked to the strength of industrial growth. Specifically, they are staples in the production of catalytic converters and therefore synonymous with the automobile recovery. Thanks to ETF Securities, a relative newcomer to the U.S. ETF industry, investors can now gain access to the price actions of the two metals through two separate physically-based products.
PDR S&P Retail ETF
(XRT)
With no pure-play automotive ETF available, investors are forced to be creative when attempting to gain exposure to the industry's prospects. The SPDR Retail ETF offers investors some of the strongest exposure to this industry.
Although I have often highlighted this fund as a strong way to play teen retailers, discounters and luxury firms, XRT also sets aside a sizable portion of its portfolio for companies dedicated to the automotive industry. Companies including
Carmax
(KMX)
and
Group 1 Automotive
(GPI)
can be found among the funds top 10 positions. In total, car-related companies represent over 11% of the fund's total index.
Fidelity Select Automotive Fund
(FSAVX)
This mutual fund option provides automobile bulls with perhaps the most direct way to access the resurgence of the car industry. The 34 companies underlying FSAVX include a broad collection of auto industry household names such as JCI, BWA and
Goodyear Tire & Rubber
(GT)
.
While in the past, FSAVX has been heavily reliant on auto parts suppliers such as those listed above, more recently the fund has stepped up its exposure to both domestic and international car manufacturers as well. Ford,
Honda
(HMC)
and
Toyota
(TM)
can be found among the fund's top five holdings and together represent a quarter of the fund's total assets.
Thanks to government programs such as Cash for Clunkers and the broader economic recovery, 2009 was a banner year for FSAVX. During the period the fund gained over 120%. In 2010, the fund has managed to hold onto those gains and head even higher, jumping nearly 25% year to date.
As we continue along the road to recovery, the automotive industry looks primed for additional gains. ETF and mutual fund investors have a number of options at their disposal which will put them in the driver's seat for this resurgence.
Written by Don Dion in Williamstown, Mass.
At the time of publication, Dion Money Management owned iShares Gold Trust.
Don Dion is president and founder of
, a fee-based investment advisory firm to affluent individuals, families and nonprofit organizations, where he is responsible for setting investment policy, creating custom portfolios and overseeing the performance of client accounts. Founded in 1996 and based in Williamstown, Mass., Dion Money Management manages assets for clients in 49 states and 11 countries. Dion is a licensed attorney in Massachusetts and Maine and has more than 25 years' experience working in the financial markets, having founded and run two publicly traded companies before establishing Dion Money Management.
Dion also is publisher of the Fidelity Independent Adviser family of newsletters, which provides to a broad range of investors his commentary on the financial markets, with a specific emphasis on mutual funds and exchange-traded funds. With more than 100,000 subscribers in the U.S. and 29 other countries, Fidelity Independent Adviser publishes six monthly newsletters and three weekly newsletters. Its flagship publication, Fidelity Independent Adviser, has been published monthly for 11 years and reaches 40,000 subscribers.