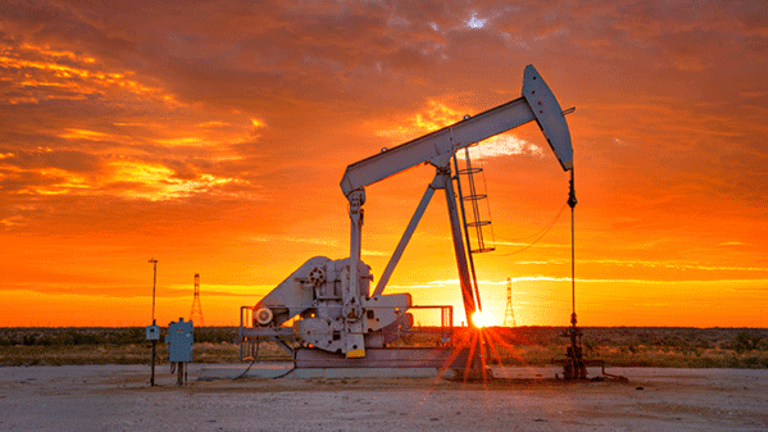 3 ETFs to Consider Now That OPEC Has Cut Production
OPEC finally agreed to cut production in order to help support the price of oil. What happens now though? Here's the the impact the decision will have on energy ETFs.
After months of jawboning and speculation, the Organization of Petroleum Exporting Countries (OPEC) agreed to a production cut in September, the first since the financial crisis, indicating just how serious low oil prices had become for oil-producing countries. With the cut bringing output to as little as 32.5 million barrels a day, it's likely to help support energy companies and investors in the sector who are looking for a rebound.
"We have a perfect trifecta happening," said David Yepez, investment analyst and portfolio manager at Exencial Wealth Advisors, which manages $1.6 billion in assets. "We have low production, low inventory levels and OPEC producers are talking. The market wasn't pricing in the cut, so it's an overall positive."
The deal from OPEC was made possible after countless meetings and comments from the various energy ministers, because Iran is exempt from capping production. Saudi Arabia, which leads the coalition, allowed the exemption. Despite Venezuela surpassing it in proven oil reserves, Saudi Arabia is still the largest oil exporter in the world.  
At 32.5 million barrels a day, it would amount to a cut of nearly 750,000 barrels a day from August production levels, demonstrating how important the stakes are for the group.
The International Energy Agency recently put out a report saying it expects oil supply and demand to be aligned in 2017, prior to the announcement of the production cuts. "Only in 2017 will we finally see oil supply and demand aligned but the enormous stocks being accumulated will act as a dampener on the pace of recovery in oil prices when the market, having balanced, then starts to draw down those stocks," the report read.
It's unclear exactly how the production cut will work, and market participants have some concerns about it. "Market skepticism aside -- which we share to some degree -- it does look like Saudi Arabia is attempting to return to market management," TD Securities analyst Menno Hulshof wrote in a September 29 note to clients.
In the interim, it seems likely oil and oil-related equities are likely to be supported positively. "At a minimum, this news will likely force short covering on both oil and the oil & gas equities over the near to mid-term," Hulshof penned in the note.
As such, Yepez is recommending companies like EOG Resources (EOG) - Get EOG Resources, Inc. (EOG) Report , Pioneer Natural Resources (PXD) - Get Pioneer Natural Resources Company Report and Schlumberger (SLB) - Get Schlumberger NV Report as ways to invest in the space.
With OPEC supplying 40% of the world's oil, the reverberations of the deal -- details are slated to be finalized next month -- will be long-lasting and far reaching, particularly if other oil-producing companies hop on board with production cuts of their own.
On October 10, Russian President Vladimir Putin said Russia is ready to join a proposed cap on oil output by OPEC members, further lifting oil prices. Following Putin's comments, prices of both Brent crude and West Texas Intermediate oil -- the U.S. benchmark -- reached their highest levels in a year, both surpassing $50 a barrel.
Because of the deal, Yepez said a floor of around $45 is a conservative number. With Saudi Arabia holding an initial public offering of its state-owned Aramco oil company in 2018, "there's a lot of pressure on them [Saudi Arabia] to make markets balance."
Oil appears to have a floor in the mid-$40 range, but depending on the outcome of the talks in November, volatility may be high, so investors may want to consider ETFs with high exposure to the aforementioned companies as a way to capture upside, but limit downside.
iShares U.S. Oil & Gas Exploration & Production ETF   
The iShares U.S. Oil & Gas Exploration & Production ETF (IEO) - Get iShares U.S. Oil & Gas Exploration & Production ETF Report has significant exposure to EOG, which accounts for 9.82% of the $347.7 million portfolio. It also sports a 0.43% expense ratio.
EOG is the lowest cost producer inn the U.S., said Yepez, who also noted the company invented the ability drill horizontally.
"They're very smart at allocating capital, they have a great management team and can make money at $30 to $40 a barrel," Yepez said.
VanEck Vectors Unconventional Oil & Gas ETF
The VanEck Vectors Unconventional Oil & Gas ETF (FRAK) - Get VanEck Vectors Unconventional Oil & Gas ETF Report has Pioneer account for 6.39% of its $57.8 million portfolio according to ETFdb.com, while charging a 0.54% expense ratio.
Pioneer acquired much of its acreage in the valuable Permian Basin, a hot-bed for onshore drilling, at around $500 an acre in the 1980s and 90s from large oil producers, Yepez said. Because of the popularity of the area, which stretches from the western part of Texas to the southeastern part of New Mexico, acres can now go for as much as $25,000.
iShares U.S. Oil Equipment & Services ETF
The $224.7 million iShares U.S. Oil Equipment & Services ETF (IEZ) - Get iShares U.S. Oil Equipment & Services ETF Report has Schlumberger account for a significant chunk of its assets, with the oil service provider making up 19.26% of its portfolio. It also has a 0.43% expense ratio.
Yepez likes Schlumberger, which competes with companies like Halliburton (HAL) - Get Halliburton Company (HAL) Report , because of its size and offerings. "They have the most patents and technology in the service area," Yepez said. "Even more so after the Cameron acquisition, they can offer a bundle of of services their competitors can't."