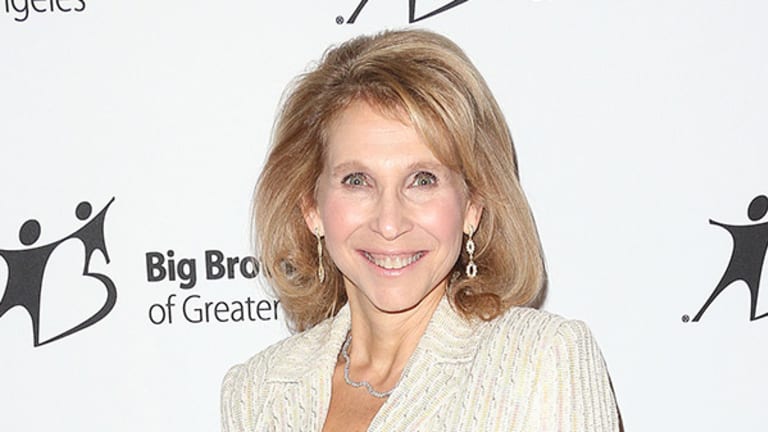 3 ETFs to Buy for a Media Merger Frenzy
CBS and Viacom appear close to merging, joining forces once again. These three ETFs can help give you exposure to the media sector without the volatility.
Content appears to be king once again as CBS (CBS) - Get Report and Viacom (VIAB) - Get Report have been asked to consider merging by the Sumner Redstone-created National Amusements, the holding company which owns 80% of the voting rights in both companies.
With a deal more likely than not to occur, the market is weighing whether a deal would be beneficial to CBS shareholders and CEO Les Moonves, who appears likely to lead the combined company. Viacom shareholders are also pondering the deal, having struggled over the past five years, with shares losing 2% of their value (not including dividends) during the time frame, compared to a 162% return for CBS.
CBS shares have gained 7.3% over the past 60 days, while Viacom shares have lost nearly 15%, adding to the uncertainty about a potential deal.
Viacom's struggles are well-known at this point, as the company under former CEO Philippe Dauman failed to retain top executive and creative talent (names like Jon Stewart and John Oliver come to mind). Dauman, who resigned earlier this year with a $95 million exit package, instead focused his time and resources spending too much money on share buybacks, leaving the company with a crippling $12.1 billion in debt.
Under Dauman, Viacom's networks like MTV, BET, Spike and Comedy Central failed to generate any "must-see" shows, unlike its sister company, which has hit shows such as Big Bang Theory (produced by Time Warner's (TWX) Warner Bros. Television), NCIS, CSI and others.
Nickelodeon, its network aimed at kids, has done well, with BTIG analyst Rich Greenfield calling it "the second most-watched cable network," but that hasn't been enough to stop the downturn at its other networks, as well as Paramount Studios, which has had several disappointing years at the box office, most recently taking a $115 million write-down for an unreleased movie, assumed to be Monster Trucks.
With Shari Redstone taking over for her father Sumner at National Amusements, the time appears closer than ever to a deal to reunite the two companies. However, given the uncertainty surrounding Viacom and whether CBS would benefit owning all of Viacom, media investors may want to consider ETFs as a way to capture upside from a potential combined company, while limiting volatility.
These three ETFs are likely to benefit if the companies merge successfully.
PowerShares Dynamic Media Portfolio ETF
CBS comprises 4.91% of the PowerShares Dynamic Media Portfolio ETF (PBS) - Get Report , which sports a 0.62% expense ratio, making it the only ETF with CBS as a top holding.
With $80.3 million in assets under management, it's one of the smaller media-focused ETFs, but also provides investors the ability to capture more upside, should a CBS/Viacom merger happen, with BTIG's Greenfield calling the combined company "a broadcast juggernaut," noting it would have attractive channels.
"[W]hen looked at collectively, Viacom's overall total day viewership is not nearly as bad as many investors may think it is," Greenfield wrote to clients. "Furthermore, when juxtaposed with CBS as we did ..., a merged Viacom/CBS actually looks more similar to their peers - meaning a broadcast juggernaut, combined with at least one strong cable network and a host of other less powerful cable networks."
PowerShares Dynamic Leisure and Entertainment Portfolio ETF
The PowerShares Dynamic Leisure and Entertainment Portfolio ETF (PEJ) - Get Report doesn't have CBS or Viacom as a Top 10 holding, but it does own Time Warner, which accounts for 4.92% of the portfolio.
CBS and Time Warner's futures are closely linked, with WBTV producing many of CBS's hit shows, such as the aforementioned Big Bang Theory and Two Broke Girls. Warner Bros. generates revenue when these shows are sold into syndication (reruns) and gets download revenue when people buy episodes or whole seasons off iTunes.
Warner Bros. also produces superhero shows from its DC Comics division, such as The Flash and Green Arrow, which both air on The CW, co-owned by CBS and Time Warner.
This fund has $101.3 million in assets under management and has a 0.63% expense ratio.
Consumer Discretionary Select Sector SPDR Fund
Like the PowerShares Dynamic Leisure and Entertainment Portfolio ETF, the Consumer Discretionary Select Sector SPDR Fund (XLY) - Get Report , too, is more linked to Time Warner than it is CBS or Viacom, with the parent company of HBO accounting for 2.68% of its portfolio.