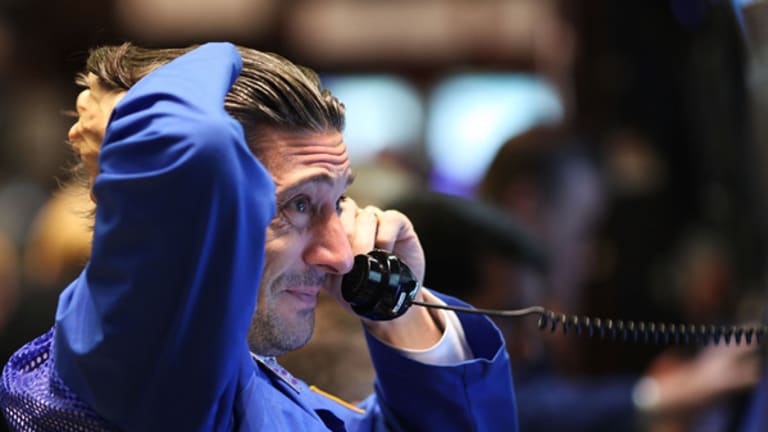 10 Most Successful New ETFs of 2010
Here are the funds that generated the most interest among investors in the first half of the year.
By Michael Johnston of ETFdb
NEW YORK (
) -- The first half of 2010 is in the books, and it is no surprise that the ETF industry has continued to grow at an impressive rate. According to the latest data from the National Stock Exchange, the universe of exchange-traded products saw almost $40 billion of cash inflows during the first six months of the year. From purely a volume perspective, the expansion of the ETF industry has been impressive as well; by our count, the first half saw more than 100 new product launches covering a wide variety of asset classes and investment strategies.
Of course, some of these new products have been more successful than others; most ETFs take a significant amount of time to build up material asset levels and trading volumes. But others come flying out of the gates, tapping into a corner of the investable universe that investors are eager to tap but that wasn't previously accessible in an efficient manner.
Here, we profile the ten most successful ETFs of the first half of 2010. Our measure of success isn't performance-related, but rather a gauge of which funds generated the most interest among investors. The funds below are ranked in order of cash inflows per day between their inception and the end of June, utilizing the industry data provided by the National Stock Exchange.
This ETF offers 3x leveraged daily exposure to the PHLX Semiconductor Index, a benchmark designed to measure the performance of U.S. semiconductor makers and equipment manufacturers. This industry was pummeled during the economic downturn as businesses slashed discretionary spending, but has shown signs of life lately. Since hitting the market in March, SOXL saw more than $40 million in cash inflows by the time the second quarter ended.
This ETF offers exposure to an index comprised of global companies engaged in some aspect of the silver mining industry, including mining, refining, or exploration. As investors have embraced commodity-intensive equities as a means of establishing exposure to natural resources, SIL has come flying out of the gates; between its launch in late April and the end of June, SIL hauled in about $27 million (note: this number from the NSX seems on the low side given that SIL finished June with more than $50 million in assets, so this fund should perhaps be higher up this list).
This ETF offers daily 300% leveraged exposure to the popular NASDAQ 100 Index. Despite an abundance of bearish sentiment, interest in this leveraged ETF has been strong; since launching in early February, TQQQ raked in more than $60 million in cash.
One of the hottest corners of the ETF industry has been the MLP space, as evidenced by both cash inflow stats and an abundance of recent product launches. MLPI was launched at the end of the first quarter, and took in more than $42 million during the next three months.
6. Credit Suisse Cushing 30 MLP ETN (MLPN)
Demonstrating the impressive interest in the MLP asset class, another ETN offering exposure to this sector comes in just ahead of MLPI. This ETN, which tracks the Cushing 30 MLP Index, launched in April. By the end of June, cash inflows stood at an impressive $45 million.
Schwab's ETF platform remains relatively small, but the firm has made plenty of noise in the ETF industry since its entrance in late 2009. Schwab recently slashed the expense ratio on its emerging markets ETF to 0.25%, making SCHE the cheapest in its ETFdb Category. So far, investors have gravitated toward this low-cost option; since inception in January, cash inflows have topped $100 million.
Some covering the industry scoffed at the idea of an ETF consisting of closed-end funds, but PCEF's hot start demonstrates that there is clearly interest in the asset class. In an environment where interest rates are expected to remain near zero for the foreseeable future, PCEF's juicy current return stands out. Since its launch in February, PCEF has seen inflows of about $100 million.
When iShares launched EPOL, many in the industry were eager to see how the new fund would perform in a space already covered by Van Eck's PLND. This ETF, which tracks the MSCI Poland Investable Market Index, has been a big hit; between the launch in late May and the end of the following month, EPOL's inflows were an eye-popping $57 million.
The launch of the first U.S.-listed physically backed palladium ETF seems like ages ago. After clearing some major regulatory hurdles, PALL debuted early in January amidst great hype from investors looking to expand their precious metals portfolio beyond gold and silver. PALL helped to put ETF Securities on the map in the U.S.; this fund saw inflows of $355 million in the first half of the year, or more than $2 million per day.
The impressive interest in platinum has been exceeded only by demand for another PGM. PPLT burst on to the ETF scene as the first physically backed fund offering exposure to platinum (PGM and PTM had previously offered exposure to the metal through a futures-based strategy). That distinction was an important one to investors, as PPLT has been the most successful new ETF launch of 2010. Since debuting in January, cash flows totaled almost $450 million, or more than $2.5 million for each day.
Drawing Conclusions
The composition of the foregoing list sheds some light on the current state of the ETF industry. With the exception of SCHE, the most successful new ETFs have not been broad-based "plain vanilla" products, but rather funds offering more targeted and unique exposure. Despite reports of a "saturation point" in the industry, it's clear that there is significant demand for new products that cater to corners of the investable market not readily accessible for most investors. That should be an encouraging sign to any ETF issuer with new funds in the pipeline. It's also interesting to note that interest in leveraged ETFs remains high, as funds from both Direxion and ProShares made the list here.
The pace of new fund launches has slowed a bit in recent months, but the pipeline has continued to fill with intriguing ideas
Disclosure: No positions at time of writing.
Michael Johnston is the senior analyst and founder of ETF Database, a Web-based investment resource providing actionable ETF investment ideas and an
for investors analyzing potential ETF investments. Johnston oversees ETF Database's free
, one of the most popular sources for news and commentary focusing exclusively on the exchange-traded fund industry. Johnston also maintains and develops content for
, a line of analyst reports and model portfolios designed to help investors utilize ETFs to meet their investment goals.
Johnston has completed the Chartered Financial Analyst (CFA) program, and obtained his bachelor's degree in finance from the University of Notre Dame. Prior to founding ETF Database, Michael worked in a private client service group performing valuations of companies operating in a wide range of industries.