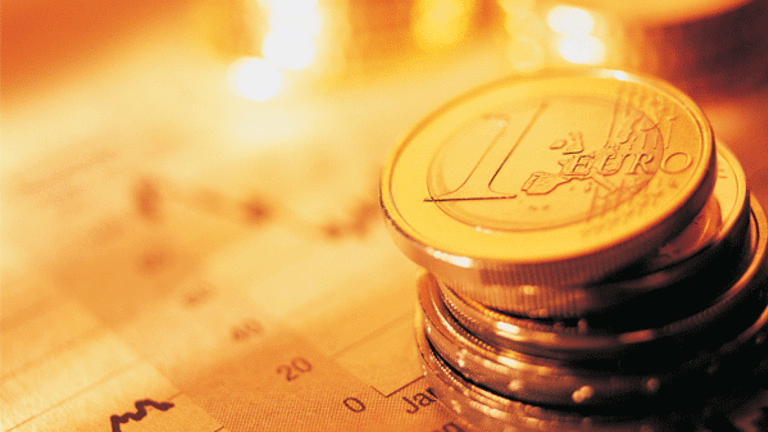 10 Best ETFs (Part 1)
These funds, whose number includes an emerging-market offering and a coal fund, live up to their promises.
These funds, whose number includes an emerging-market offering and a coal fund, live up to their promises.
Editor's note: This is the first of a two-part series on the 10 best ETFs.
ETFs have helped investors gain unprecedented access to niches of the marketplace while mitigating the security-specific risk that comes with stock-picking. The best exchange-traded funds use the unique capabilities of the ETF structure to their advantage and offer unique strategies at reasonable prices.
Last week, I counted down the 10 Most Dangerous ETFs in an effort to alert buy-and-hold investors about the risks of certain funds. Here are
,
and
of that series.
Today and tomorrow, I will be counting down the 10 best ETFs. These funds live up to their promises and demonstrate the capabilities of the growing ETF universe. Here are nos. 10 through 6.
10. Vanguard Emerging Markets Stock ETF
(VWO) - Get Report
VWO is an excellent example of the benefits of increased competition in the ETF space. This fund tracks the same index as the iShares MSCI Emerging Markets Index (EEM), but does so at a lower price. While VWO has a lower trading volume than the older EEM, it is still more than high enough to ensure liquidity for the average investor.
An emerging markets position helps to diversify a portfolio and provide access to commodities plays. While VWO is one of the broader-emerging market offerings, it is a good place to start.
9. Market Vectors Coal ETF
(KOL) - Get Report
KOL is a good example of a narrowly themed fund that helps investors target specific areas of interest in the marketplace. KOL tracks the Stowe Coal Index, which provides exposure to publicly traded companies worldwide that derive greater than 50% of their revenues from the coal industry.
While specific funds like KOL should make up only small slices of your portfolio pie, they are valuable opportunities to target narrow subsectors while minimizing the risks of stock-picking.
8. SPDR KBW Regional Banking ETF
(KRE) - Get Report
KRE highlights the regional banking subsector of the financial equity universe. This equal-weighted fund provides investors with a more balanced approach than its cap-weighted peer,
iShares Dow Jones U.S. Regional Banks ETF
(IAT) - Get Report
.
Through its equal-weighting methodology, KRE helps to further minimize security specific risk. While it may have a narrow focus, KRE is a large, liquid ETF, with a three-month average daily trading volume of nearly 5 million shares.
7. iShares iBoxx $ Investment Grade Corporate Bond
(LQD) - Get Report
LQD is a popular fund that highlights the benefits of the ETF structure. Single bond issues can often have large trading spreads and low liquidity. Bond ETFs like LQD, on the other hand, are highly liquid ways to gain exposure to a portfolio of bonds.
LQD is a low-cost way to invest in medium-duration, investment-grade corporate bonds. Buying a portfolio of bonds helps to mitigate the risk of any single bond issuer having credit problems. LQD has been one of the biggest asset gatherers for iShares in 2009 and could continue to grow even larger in the future.
6. PowerShares WilderHill Clean Energy
(PBW) - Get Report
Green energy has been a popular area for investors looking to capitalize on new trends in energy and conservation. At 0.60%, PBW's expense ratio is reasonable for a fund with this narrow of a focus.
Government incentives could help to boost green-energy firms in the foreseeable future, so access to these companies could truly pay off. Since this fund incorporates a variety of green-energy strategies, PBW could be a safer bet than picking a fund that focuses on just one type of renewable energy.
Spotting the best ETFs is an important skill, but finding the role that it should play in your portfolio is just as important. A well-diversified portfolio with properly weighted sectors should be the aim of the savvy ETF investor.
Check back tomorrow to see the top five ETF picks.
Don Dion is president and founder of
, a fee-based investment advisory firm to affluent individuals, families and nonprofit organizations, where he is responsible for setting investment policy, creating custom portfolios and overseeing the performance of client accounts. Founded in 1996 and based in Williamstown, Mass., Dion Money Management manages assets for clients in 49 states and 11 countries. Dion is a licensed attorney in Massachusetts and Maine and has more than 25 years' experience working in the financial markets, having founded and run two publicly traded companies before establishing Dion Money Management.
Dion also is publisher of the Fidelity Independent Adviser family of newsletters, which provides to a broad range of investors his commentary on the financial markets, with a specific emphasis on mutual funds and exchange-traded funds. With more than 100,000 subscribers in the U.S. and 29 other countries, Fidelity Independent Adviser publishes six monthly newsletters and three weekly newsletters. Its flagship publication, Fidelity Independent Adviser, has been published monthly for 11 years and reaches 40,000 subscribers.