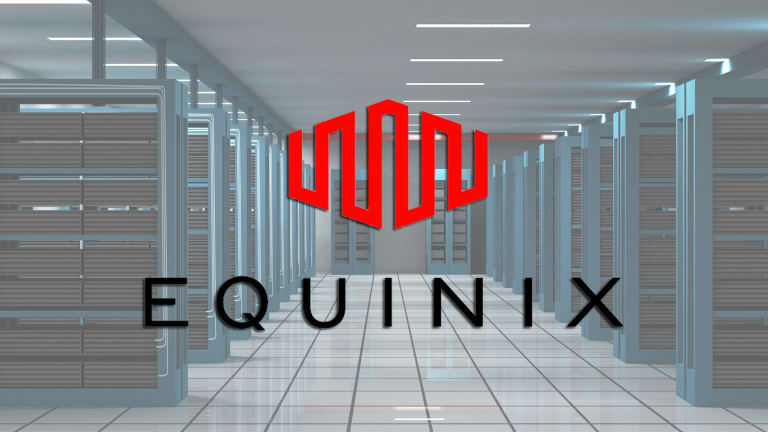 Equinix CEO on Exploding Cloud Computing and Internet of Things Industries
Equinix is smack in the middle of two burgeoning areas: cloud computing and the Internet of Things.
Equinix (EQIX)  is smack in the middle of two burgeoning areas: cloud computing and the Internet of Things.
"The primary driver for us is the continued rollout of the cloud computing paradigm shift going on in the world today," said Steve Smith, CEO of Equinix, when asked what factors will drive the company's expectations of 30% revenue growth in 2016. "Equinix is providing the on and off ramps to a lot of this cloud computing."
Smith said within the cloud computing space, Redwood City, Calif.-based Equinix is serving household names such as Amazon (AMZN) , Microsoft (MSFT)  and Oracle (ORCL) , among others.
"They use our data centers," he said. "We have 145 data centers in 40 of the largest cities in the world in 21 countries. We're pretty much where companies have employees, where they have customers and where their revenue is."
Aside from cloud computing, the company is investing billions of dollars in the growing Internet of Things space.
"We bought the No. 2 (Internet of Things) player in Europe -- we've been the No. 1 player," he said. "On top of that, we're going to spend another $900 million to $1 billion of capital in 2016 to build out more capacity around the world."
Smith said some of the same customers it serves in cloud computing will also work with Equinix in the IoT space.
"There are a lot of companies from the General Electrics (GE) , who have software capability to track information on a jet engine from New York to London, to the Caterpillars (CAT)  to the Volkswagens (VLKAY) who are building connected cars."
There are plenty of capabilities under the banner of IoT, because everything is becoming connected, said Smith. "Refrigerators, toasters, jet engines, cars, phones -- everything is becoming interconnected and that all requires data center space all over the world to house the servers and networking gear to make all of that work - and that's what we do."
Shares of Equinox have risen 5.6% year-to-date, beating the broad S&P 500's 0.8% decline. In 2015, the stock soared roughly 40%.