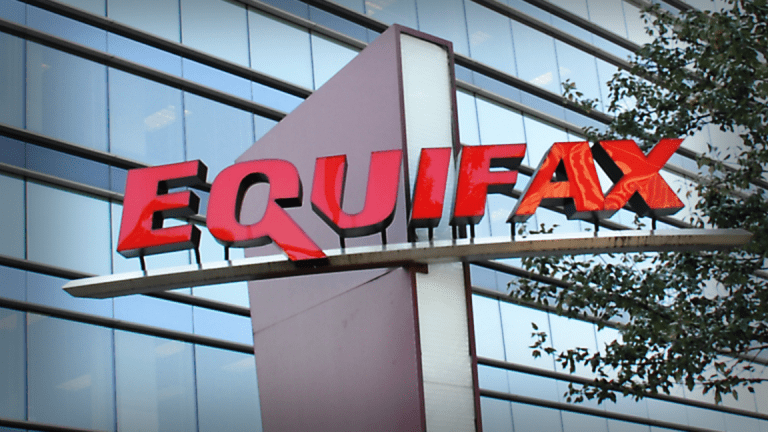 Departing Equifax CEO Loses Multimillion-Dollar Bonus Amid Cyberattack Fallout
Rick Smith had been CEO of Equifax since 2005. Smith's pockets will be a little lighter as he decided to suddenly retire.
Former Equifax Inc. (EFX) - Get Free Report CEO Richard Smith, who left the credit-scoring firm amid growing scrutiny of a cyber-attack that exposed the personal data of nearly half the U.S. population, will lose an annual bonus valued at more than $3 million in each of the past two years.
Along with giving up this year's payment, Smith, 58, also agreed to wait for the conclusion of the board's review of the data theft and the company's much-criticized response to determine what, if any, severance payment he might receive, according to a regulatory filing on Tuesday, Sept. 26. Smith had led the Atlanta-based company, which gathers data used to determine whether would-be borrowers qualify for loans from credit cards to mortgages, since 2005.
"The cybersecurity incident has affected millions of consumers, and I have been completely dedicated to making this right," Smith said in a statement. "At this critical juncture, I believe it is in the best interests of the company to have new leadership to move the company forward."
Equifax shares have tumbled 26% to $103.93 since the data breach was disclosed as lawsuits mounted, the U.S. Department of Justice began an investigation and lawmakers berated the firm for delaying disclosure of the hack and insufficient efforts to assist consumers worried that it exposed them to identity theft.
Hearings before both the House Financial Services Committee and the Senate Banking Committee have been planned, and Sen. Elizabeth Warren, a Massachusetts Democrat, joined Brian Schatz of Hawaii in proposing a bill that would require the credit-reporting giant and its two biggest rivals to freeze credit files whenever consumers make a request -- for free.
"I've called for Equifax executives to be held accountable for their role in failing to stop this data breach and hiding it from the public for 40 days," Warren said in a statement on Tuesday. "It's not real accountability if the CEO resigns without giving back a nickel in pay and without publicly answering questions."
Smith, who will serve temporarily as an unpaid consultant, will be succeeded by Paulino do Rego Barros, the president of Equifax's Asia Pacific region, while board member Mark Fiedler will become non-executive chairman, the company said.
All three men should testify before the Senate Banking Committee, Warren said: "The American public deserves answers about what went wrong at Equifax and what the company plans to do going forward." 
While the company apologized and offered identity-protection to those affected, it initially required people using it to waive their right to sue and struggled to build a strong enough call center or website to handle the volume of queries it's receiving.
"The board remains deeply concerned about and totally focused on the cybersecurity incident," Fiedler said Tuesday. "We are working intensely to support consumers and make the necessary changes to minimize the risk that something like this happens again. Speaking for everyone on the board, I sincerely apologize."
Updated from 9:13 a.m. ET on Tuesday, Sept. 26, 2017.
More of What's Trending on TheStreet: