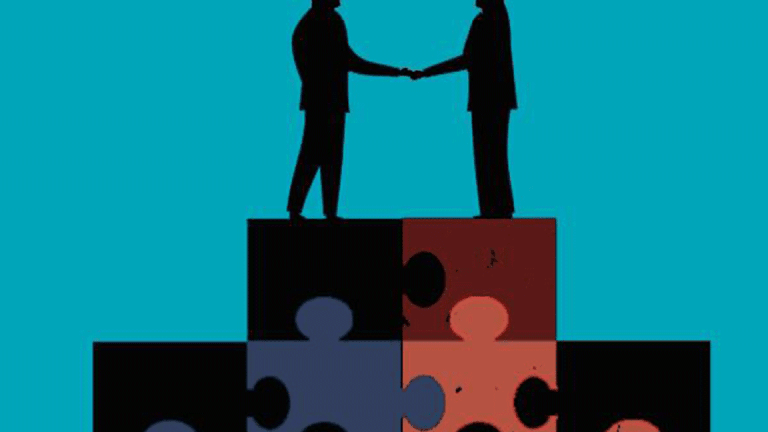 Enterprise Tech M&A Could See Another Strong Year
There have already been a few big enterprise tech deals in 2018, and both PE funds and IT giants could be eager to strike new ones.
Private equity funds are flush with cash, and so are many large-cap tech companies in the wake of tax reform. And by letting them more easily access future offshore profits, tax reform could make it easier for many companies to pay off debt raised to finance a large acquisition.
Throw in a recent tech correction that has lowered valuations a bit, and there are reasons to think that enterprise tech, which has already seen plenty of M&A activity over the last few years, will see a fair amount of dealmaking this year.
There have already been three large deals in 2018: SAP's (SAP) $2.4 billion purchase of sales software firm Callidus, Salesforce.com's (CRM) $6.5 billion deal to buy API management software firm MuleSoft (MULE) and a just-announced $3.4 billion deal to sell point-of-sale hardware/software firm VeriFone (PAY) to a pair of PE firms.
Read on below for a few areas that could draw additional M&A interest as 2018 progresses.
Editor's note: The full version of this article was published by The Deal, a sister publication of TheStreet that offers sophisticated insight and analysis on all types of deals, from inception to integration. Click here for a free trial.