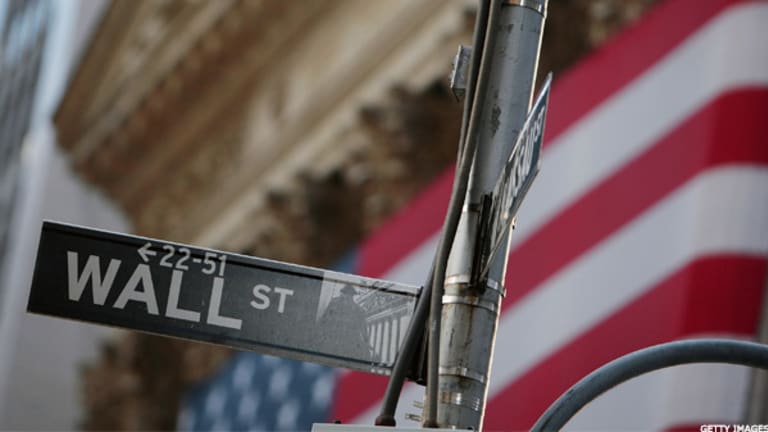 One of the Biggest Market Drivers in 2015 Will Be Energy
The commodity trade took center stage in 2014 and will remain in the spotlight for 2015, particularly crude, with the U.S. dollar moving higher and non-resolution of the supply glut.
NEW YORK (TheStreet) -- After slipping nearly 50% in the past six months, crude oil has been the center of attention for many market participants. Specifically, since OPEC announced that it would not cut production in late-November, oil prices have been ravaged. 
It's been a one-way trade to the downside, explained Jeff Grossman, energy trader at BRG Brokerage. That's not healthy price action. 
"It's so overdone on the downside here," he added. He's one of the few investors out there who believes that oil prices will actually rally in 2015. 
There will likely be a move higher in the first quarter of the new year, although many investors are not expecting one and are not positioned for one. Crude prices "without question" will be a large factor in the stock market for 2015, he said.

U.S. Brent Crude Oil ETF BNO and U.S. Oil ETF USO data by YCharts
The last time oil declined in such a precipitous manner was in 2008 to 2009, during the financial crisis that slowed global growth to a halt, along with oil demand. 
But right now, the U.S. economy is humming along and the stock market is doing great. That leaves the rallying U.S. dollar to blame, along with OPEC and non-OPEC members that are hellbent on continuing to produce oil, despite the supply glut. 
Usually the producers would "draw a line in the sand" on when to slow production in order to buoy prices, Grossman said. But that's not happening due to the struggle to maintain market share. As a result, oil prices continue to head lower. 
Due to the enormous selloff, neutral news is now starting to seem like bullish news, he reasoned. A bounce may be on the way sooner than many people anticipate. 
This article is commentary by an independent contributor.