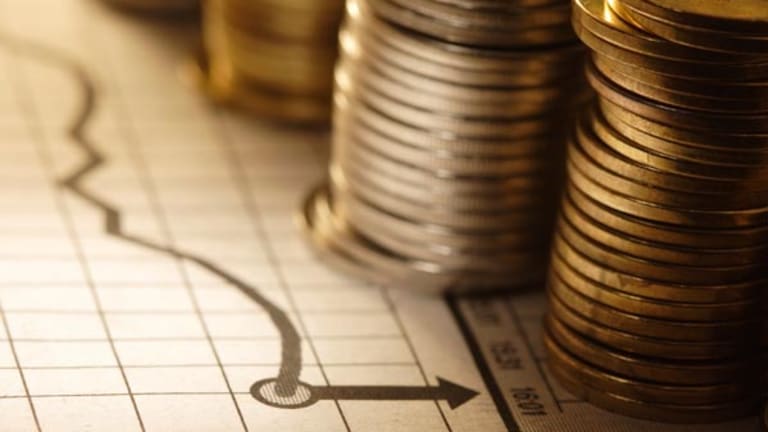 Emerging-Markets Funds Sizzle This Week
While the U.S. market tries to find its footing, overseas markets are proving to be a good diversifier.
While the U.S. market tries to find its footing, overseas markets are proving to be a good diversifier.
This week marks the beginning of a new season. With the summer solstice on June 21, traders across the country, after being repeatedly whipsawed up and down, must have truly felt as if it was the longest day of the year.
Sidestepping this domestic volatility, all 99 of the emerging-markets funds we track gained in value over the five trading days ending June 21. (See the table below for the top 10 best performers.)
(UUPIX) - Get Report
ProFunds UltraEmerging Markets (UUPIX), with its 200% leverage, returned 6.15%. Over the last year, the fund has skyrocketed 128.11%.
In second place, the
(MSF)
Morgan Stanley Emerging Markets Fund (MSF) converted 13.0% holdings in Russia, 10.7% in Brazil, 10.7% in South Korea, 10.3% in Mexico and 9.6% in China into a gain of 4.02%.
The fund's holdings in the Chinese insurance industry soared this past week. PICC Property & Casualty Company jumped 33.40% in a move so large that the company's board released a statement saying it was "not aware of any reasons for such increases."
But two other holdings -- Ping An Insurance Group, up 14.65%, and China Life Insurance Co, up 14.46% -- climbed on word that the Chinese government might let insurers diversify their investments to include overseas securities.
Rounding out the top three is
(FEAXX)
Fidelity Advisor Emerging Asia (FEAAX). The fund's largest concentration of sectors include 15.4% in banks, 9.7% in real estate, 8.3% in semiconductors, 6.3% diversified financial services, 6.3% telecommunications and 4.6% Internet.
This fund's biggest winner is the Beijing Capital International Airport Company. China's busiest airfield landed a total return of 23.50% for the week on the news that the company closed a deal to lease 62 check-in counters, offices and warehouses in two terminals for $3.02 million per year. On news that India's central bank cleared the way for foreign ownership, Educomp Solutions followed closely behind with a solid 22.76% return.
Even in this spring and early summer of discontent, the lagging-emerging markets funds managed small gains. The
(ETF)
Emerging Markets Telecommunications Fund (ETF) is a closed-end fund, not an exchange-traded fund, even though its ticker is ETF. The fund was practically disconnected from the market, with a return of just 0.37%. (See the second table below for the sector's worst-performing funds this week.)
Also gaining less than 1% is
(NILIX) - Get Report
Neuberger Berman International Large Cap (NILIX), which claims to target emerging industrialized markets. Although the fund benefited from an 11.25% gain in Australia's Paladin Resources, this was offset by its stake in British supermarket chain Tesco, which fell 6.79% on the announcement that, despite rising costs, it was cutting prices to compete with
Wal-Mart
(WMT) - Get Report
.
As you do your quarterly rebalancing of your portfolio in the next few weeks, consider adding exposure to the emerging markets. It might be a rough summer for domestic stocks, so buying funds that hold stocks not correlated to the U.S. markets can help you diversify.
Kevin Baker became the senior financial analyst for TSC Ratings upon the August 2006 acquisition of Weiss Ratings by TheStreet.com, covering mutual funds. He joined the Weiss Group in 1997 as a banking and brokerage analyst. In 1999, he created the Weiss Group's first ratings to gauge the level of risk in U.S. equities. Baker received a B.S. degree in management from Rensselaer Polytechnic Institute and an M.B.A. with a finance specialization from Nova Southeastern University.