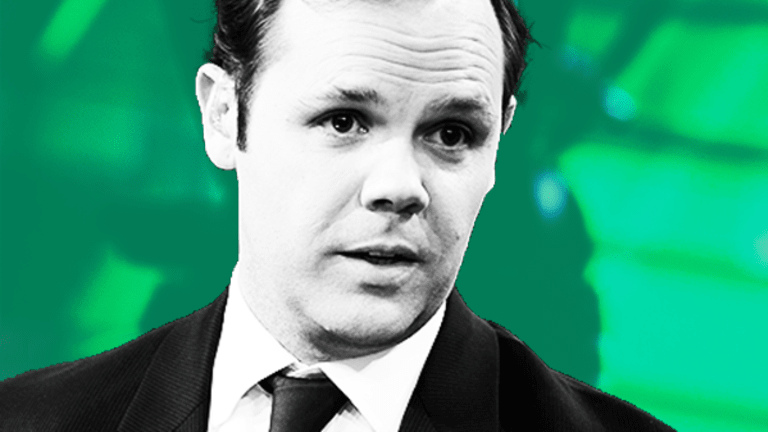 Emboldened by Buffalo Wild Wings Win, Activist Expands UGG Owner Battle
Three insurgent investors are hovering around Deckers Outdoor and one wants to replace the entire board if a sale of the business isn't consummated at the right price.
Activist investor Marcato Capital's Mick McGuire said Tuesday he plans to launch a director contest to replace UGG boots owner Deckers Outdoor Corp.'s (DECK) - Get Free Report entire board if an ongoing strategic review process doesn't culminate in a sale of the whole company at a fair price.
Deckers share price climbed about 1.4% on the news and traded Tuesday afternoon at $67.89 a share. 
The move comes after Deckers announced earlier this month it was pushing back its annual meeting until the second half of its fourth quarter as it conducts a strategic review, which was launched in April. The company retained Moelis & Co. LLC as a financial adviser on the strategic review.
However, the postponed annual meeting, which was announced June 6, likely was met by McGuire as a stalling tactic, leading to Marcato's escalation. Deckers usually holds its annual meeting in September. However, Marcato wouldn't be able to nominate directors for a meeting that takes place in November or December until August or September, based on the company's bylaws.
The activist fund, which owns a 6% stake, is also likely emboldened after a major victory earlier this month at Buffalo Wild Wings, where Marcato succeeded at pushing out the restaurant chain's CEO Sally Smith. He also installed three dissident director candidates to the company's board in what ultimately was a viciously hostile contest.
At Deckers, Marcato likely has the backing of at least two other activist investors with significant stakes. Newbie activist fund Red Mountain Capital Partners LLC owns a 3.3% stake in Deckers. Red Mountain called on the footwear firm in March to sell itself. Also, Carl Icahn protege Keith Meister of Corvex Management also owns a 1.3% stake, according to a recent securities filing. 
In a letter to Deckers, McGuire complained about a lack of transparency for its strategic alternatives process. He also complained that Deckers board did not have any significant shareholders or individuals with M&A experience. Finally, McGuire suggested that Deckers board chairman, Angel Martinez, a former CEO, won't be able to focus enough energy on the review because he recently launched a campaign to be elected mayor of Santa Barbara.
Deckers Outdoor was included on The Deal's Watch List of possible activist targets in 2015 based on the expectation that the company could make an attractive candidate for a leveraged buyout or an activist target if management didn't want to discuss a deal.
The Deal has previously reported that a strategic buyer like VF Corp. (VFC) - Get Free Report  could be interested in acquiring Deckers and adding to its active outdoor lifestyle business.
Marcato has retained Cadwalader, Wickersham & Taft LLP as legal counsel for its activist campaign.