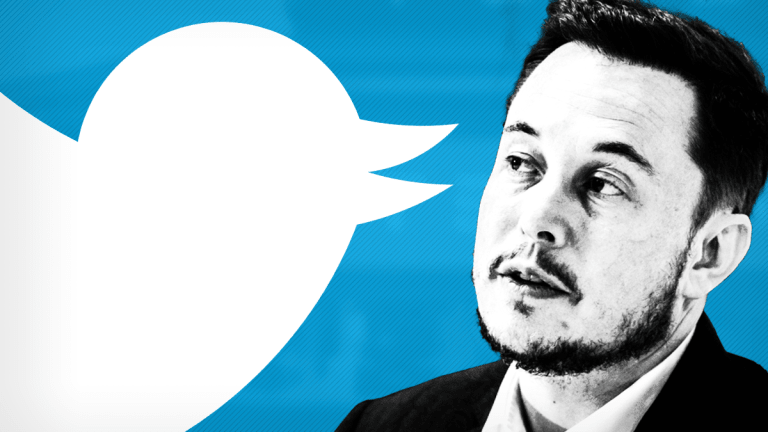 Elon Musk's Plan to Take Tesla Private Isn't So Crazy
Here's why taking Tesla private could actually happen.
No, he's not joking.
Tesla Inc. (TSLA) - Get Report CEO Elon Musk caught investors by surprise Tuesday, when he mentioned on Twitter that he was contemplating taking Tesla private for $420 a share:
As the biggest short in the U.S. market, Tesla has had a very big target on its back. In an email Musk sent to employees, he noted that being out of the public markets would enable the firm to focus on executing long-term, taking away the distraction of being the object of a battle between bulls and shorts.
At first, many of the short sellers were incredulous.
But as details have emerged, and following a statement from the board confirming that Musk brought the discussion to the board last week, investors are beginning to take the possibility of a going-private deal seriously.
Shares trade at a 12.6% discount to the deal value right now, implying only around a 55% probability that the deal to take Tesla private at $420 gets done.
Thing is, it's actually immensely do-able.
For starters, while the $420 acquisition price implies a $71.6 billion valuation for Tesla, Musk doesn't need to find nearly that much financing to make it happen. One of the key pieces of the deal would be that existing longs can keep their positions in a private Tesla. If we (conservatively) assume that Musk and other insiders keep their positions, as do half of Tesla's top-10 institutional holders, and a fifth of all other investors, Musk would need to find around $35 billion in funding to buy remaining shares.
Or, in a more optimistic scenario for Musk, if 70% of Tesla's 10 biggest conviction institutional holders stick around along with half of all remaining longs, Musk only needs to find $11.5 billion.
Considering Tuesday's news that Saudi Arabia's sovereign wealth fund just took a $2 billion position in Tesla in the secondary market, it's not hard to imagine Tesla coming up with outside funding for a going-private deal.
(As many have noted, it's unlikely that Musk has a leveraged buyout in mind for Tesla.)
Three Reasons Why Elon Musk in 100% Right in Wanting to Take Tesla Private
Likewise, Musk has experience working with this sort of corporate structure. SpaceX remains private, though retail investors can get some semblance of exposure to it through Fidelity's Growth Company Fund, as Musk alluded to in a tweet. A similar vehicle could provide a way to Tesla shareholders to keep their stakes, especially if an investment management firm with the infrastructure to offer a new fund is involved in Musk's funding plans.
There's going-private experience in Tesla's C-suite, too. As Reddit user LytHka pointed out on the site's Tesla forum yesterday, Tesla's brand new Chief Accounting Officer Dave Morton worked in corporate finance at Seagate when the company went private back in 2000. (He was the company's CFO shortly before moving to Tesla this month - it's not clear if that experience had anything to do with his hire.)
There's also a precedent for taking companies private when managers are frustrated with the public markets. That's exactly what a slew of Chinese companies did in 2015, with more than 30 companies receiving around $32 billion in privatization bids as Chinese companies became frustrated with valuations stateside.
The key difference here is that Musk appears eager to let longs keep their positions intact. However you slice it, Elon Musk taking Tesla private isn't nearly as unlikely as many are painting it right now.
This article is commentary by an independent contributor. At the time of publication, the author held no positions in the stocks mentioned.