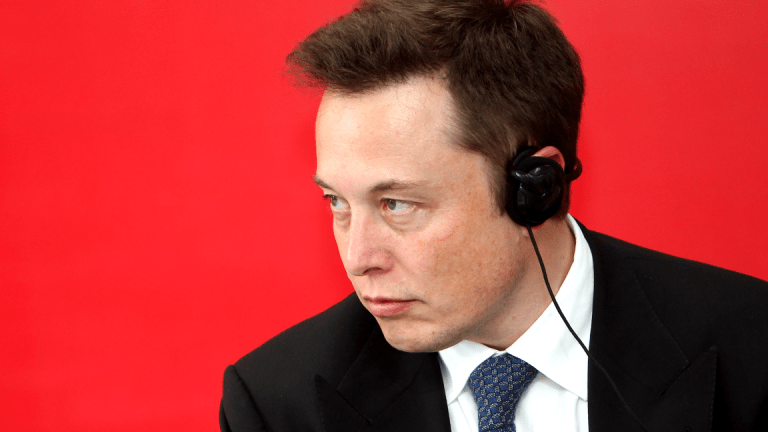 Elon Musk Responds to Boeing's Claims It Will Fly to Mars First
SpaceX founder Elon Musk had some simple words to Boeing's claims it will reach Mars first.
Them is fightin' words. 
When asked by TheStreet (TST) - Get TheStreet, Inc. Report on Thursday about who will be first to Mars, Boeing (BA) - Get Boeing Company Report or SpaceX, Boeing CEO Dennis Muilenburg said emphatically: "Boeing."
"We are working jointly with NASA and building that first rocket space launch system. It's about 38 stories tall, the first story is being built right now. It has 9.2 million pounds of thrust on that rocket, it's the biggest rocket ever. We will begin test flights starting next year."
Added Muilenburg, "I firmly believe that the first person to step foot on Mars will get there on a Boeing rocket." 
Musk has stated this year that it will begin test flights of its Mars rocket in early 2019. The big-thinking entrepreneur believes SpaceX will be able to send manned rockets to Mars by 2024.  
Musk wasted no time responding to Boeing on Twitter, saying "do it" in tweet reply to TheStreet's founder Jim Cramer. 
Watch what Muilenburg told TheStreet about Boeing's exposure to possible trade wars with the EU and China.