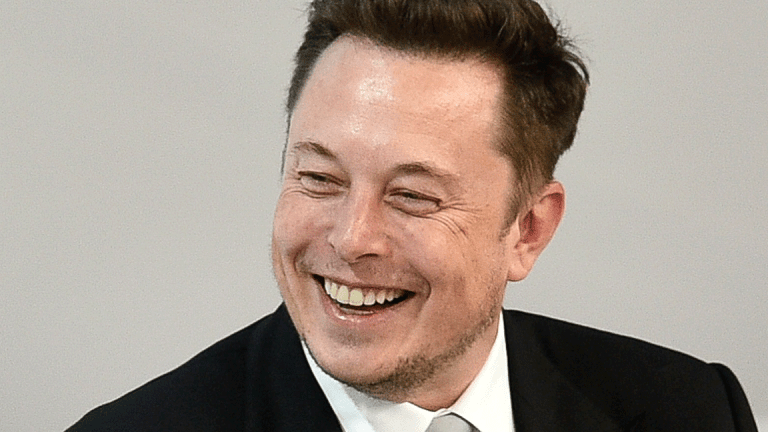 Elon Musk's New Promises for The Boring Company Should Terrify Tesla Investors
Tesla CEO Elon Musk is doing what he does best. PayPal has decided to go shopping, scooping up iZettle for $2.2 billion. The deal makes a ton of sense. Meanwhile, one rock star thinks the Dow will hit 30,000 in two years. Guess who.
Tesla investors, this is your CEO.
Here's how a normal company operates. A CEO announces a restructuring plan. Each day after, she/he meets with their team to ensure goals are being met on the restructuring plan. If not, people get fired until the job gets done and a bounty of profits are unlocked. The singular thing the executive team is focused on is on execution, day in and day out. Anything that doesn't fall into helping drive that restructuring is cut out. Now that's the normal playbook, and then there is Tesla (TSLA) - Get Tesla Inc Report CEO Elon Musk's restructuring playbook.
His entails announcing a restructuring plan with a thin executive team, tweeting in the middle of the night, and making bold promises on two other companies he runs in SpaceX and The Boring Company. His latest proclamation came Thursday night with a promise for $1 trips on his new "Loop" underground transit service in Los Angeles. What looks to be a lack of focus by Musk (nothing new...) should terrify Tesla investors who are watching closely how a new restructuring plan is executed upon. If Musk botches the operational overhaul, it could cause Tesla to go into a financial tailspin.
But hey, at least Musk has his tunnels and rockets.  
PayPal Making Moves
"There are a tremendous amount of things that we want to do -- we have clearly moved beyond being one product and into a suite of services. We have no plans to leverage up our balance sheet right now, but there are assets around the world that range from under $100 million to a couple billion, and we look at all of them. We look at hundreds of assets -- but I often say, the best deal you do is the deal you didn't do because we are pretty disciplined." That was PayPal's (PYPL) - Get PayPal Holdings Inc Report CEO Dan Schulman in an interview with me in Sept. 2017 when asked about making acquisitions.
Schulman has now decided to pull the trigger, announcing a deal for international commerce platform iZettle for $2.2 billion to get a bigger presence in small businesses. Having gotten to know Schulman and PayPal in recent years, this deal is very on brand and thought out. With PayPal sitting on billions in cash, this deal will unlikely be the last one made over the next two years.
I just wish Schulman had given me a tiny hint a deal was coming when I talked to him last week on the latest Jolt podcast. Hey, one cash wish right? PayPal is a holding in Jim Cramer's Action Alerts PLUS.
Rock Stars on TheStreet
This has been a whirlwind week for TheStreet, high profile names coming in and out of the office like woah. No clue how it's Friday already. Two interviews popped out to me. First up, I had a chat with Kroger's (KR) - Get Kroger Co. (KR) Report CEO Rodney McMullen Thursday after news of his deal with the U.K.'s Ocado. My sense is that Kroger is about to go on an aggressive run to take on rivals Amazon (AMZN) - Get Amazon.com, Inc. Report and Walmart (WMT) - Get Walmart Inc. Report . That means moving faster to bring innovation to market (Ocado's best in class ordering/delivery platform should help Kroger greatly) and bulking up. Yes, bulking up -- Kroger is likely to be a deal-maker on the real estate front in coming years. In many respects it needs to be if it wants to get even closer to consumers and get them deliveries faster. McMullen tells me he is even open to cashier-less stores (in the mold of Action Alerts PLUS holding Amazon's), provided they are the right thing for customers. Fun fact: McMullen started as a Kroger store clerk in 1978. Hard -- and smart -- work pays off, as they say.
Speaking of hard work, Kiss front-man Gene Simmons tells me he was paid $2.5 million to promote upstart cannabis company Invictus. Simmons, who was in our NYC headquarters, added that he also snagged 10% of the company. The company's CEO says he just raised $80 million in capital at a valuation of $200 million. Not bad for an upstart entity in a budding industry like cannabis.
Meanwhile, Simmons thinks the Dow will hit 30,000 in two years (watch below). Told you it has been a wacky week for yours truly. 
TheStreet presents on May 22: "How to Stomach Market Volatility." Hosted by Fisher Investments, the exclusive live webinar will give you the tools to successfully navigate market volatility and discuss why having a wealth manager is more critical than ever before. Quickly register for the event here.