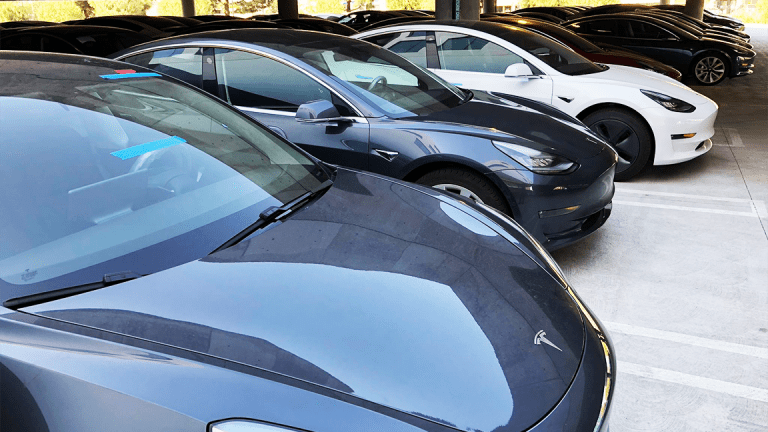 Elon Musk Hits Back at Bearish Goldman Analyst Predicting a Tesla Delivery Miss
Goldman predicts that Tesla won't make the 28,000 deliveries analysts are expecting for the quarter.
Tesla Inc. (TSLA) - Get Tesla Inc Report CEO Elon Musk is back to making promises. 
This time he is promising that the bearish Goldman Sachs analyst that predicted the company will deliver 22,000 vehicles this quarter, short of the 28,000 vehicles industry watchers expect the company to deliver, will be "in for a rude awakening :)," once the company reveals its numbers in early July, according to an email obtained by Bloomberg News. 
The company declined to comment on the email when asked by TheStreet.
Goldman Sachs analyst David Tamberrino, who has had a "sell" rating on the company since February 2017, sees deliveries for the company tracking below consensus, though the company's production rate for the quarter looks "elevated."
During the company's annual meeting three weeks ago, Tesla said it would produce 5,000 Model 3 vehicles a week by the end of the second quarter. 
Tesla has a history of ramping up production just ahead of its self-imposed reporting dates in order to meet production estimates. 
In last year's fourth quarter, the company produced nearly a third of the 2,425 vehicles it produced in the final days before its reporting date. 
Expert Advice for a Risky Market. We asked top experts from Bank of America, Fisher Investments, Invesco and Wells Fargo what smart investors should do right now. Click here and register for free to watch what these market watchers recommend.