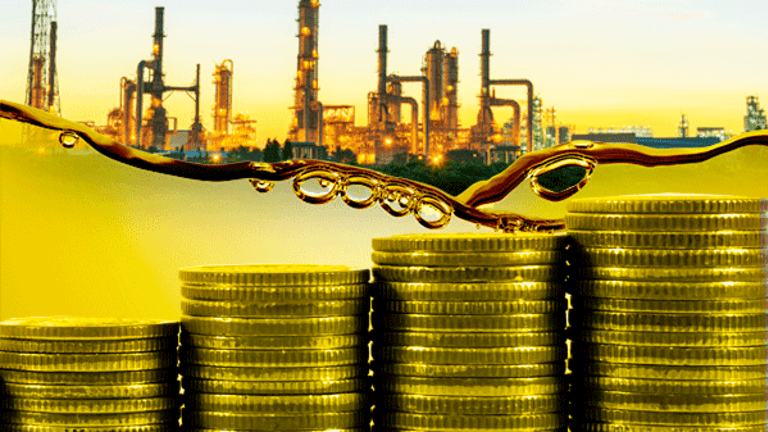 EIA Reports Massive Oil Supply Draw Ahead of OPEC Meeting
Oil prices took a nose dive shortly after the report Wednesday despite a bullish decrease in excess U.S. oil supply.
U.S. crude oil inventories decreased by 4.4 million barrels during the week ended May 19, the Energy Information Administration reported. 
EIA's report represents the seventh consecutive weekly drop in American crude supply and beat analysts' expectations of a 2 million barrel draw.
The news also comes one day ahead of a Vienna meeting of the Organization of the Petroleum Exporting Countries in which the so-called oil cartel will discuss extending its 1.2 million barrel per day production cut beyond the first half of 2017. 
A nine-month extension looks likely, Stifel Financial analysts wrote in a research note Wednesday. Stifel's conclusion comes after a quote surfaced from Algerian Energy Minister Noureddine Boutarfa. According to the analysts, the energy minister reportedly said OPEC at the moment has a nine-month agreement in place, "but tomorrow perhaps we'll have another deal."
Stifel analysts suggested the minister's tone was relatively optimistic and could signal an even better deal is on tomorrow's agenda, perhaps even one including deeper production cuts.
While the OPEC commentary and the broad U.S. inventory cut are bullish long-term signals for oil, the report resulted in a sudden dive in both West Texas Intermediate crude and global benchmark Brent crude futures. 
Before the 10:30 a.m. EIA report, oil was in the green early Wednesday after the American Petroleum Institute reported a 1.5 million-barrel draw Tuesday evening. 
Another bullish sign for crude is that demand grew 6.7% week over week to roughly 20.8 million barrels per day, according to KLR Group analysts. 
Still, the dollar was rallying Wednesday, a move that typically suppresses oil prices as a high dollar makes the commodity more expensive for international buyers. Another bearish commentary Wednesday likely helped to hold off an extended rally, as well. 
The CEO of Nigerian oil and gas producer Oando reportedly said the worst disruptions in Nigeria's oil-producing Delta region are over and production could reach 2.2 million barrels per day the end of June. 
President Donald Trump also issued details this week on a plan to sell up to half of the U.S. Strategic Petroleum Reserve, a move that could force excess crude supply into the market and dampen prices substantially.