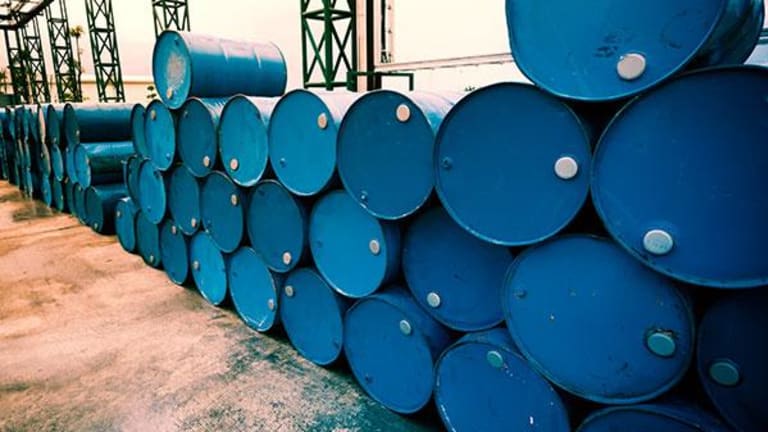 Hurricane Matthew is heading toward the central and northwestern Bahamas, according to the National Hurricane Center, and major oil refiners in the region are battening down the hatches to prepare for the worst. 
Statoil (STO) has said it would evacuate nonessential personnel at its 6.7 million-barrel South Riding Point terminal in Freeeport by noon Tuesday, Oct. 4, Bloomberg reported this week.
And Buckeye Partners (BPL) - Get Buckeye Partners, L.P. Reportoperates a 26.2 million-barrel terminal in the region, Bloomberg reported. Both facilities, totaling 32.9 million barrels of capacity, are located on Grand Bahama Island, according to the National Hurricane Center. 
Matthew, currently a Category 3 hurricane with 115 mph winds, according to the National Hurricane Center, threatens to shut in 33 million barrels of oil storage in the Bahamas and disrupt Caribbean shipping this week, Bloomberg reported. 
But while the outlook is bleak for the region's residents, along with the refiners in the area, the major storm may also slightly affect the global oil and gas industry.
The last major storm to sweep through the Caribbean, Hurricane Hermine, was cited as a key factor in one of the largest U.S. crude inventory draws in recent history.
Following Hermine, the U.S. Energy Information Administration reported Sept. 7 that domestic reserves had fallen by 14.5 million barrels week-over-week.
Hermine made its way through most of the Caribbean prior to developing into a tropical cyclone, but touched down in the U.S. on Sept. 1 as a Category 1 storm.  
Matthew is headed for the U.S. as well, according to recent reports, however, the hurricane is expected to most heavily impact the Atlantic Coast of Florida rather than land on the Gulf Coast side of the state as Hermine did in September. 
As such, Matthew's impact on crude inventories is likely to be less than that of Hermine, considering more than 45% of total U.S. petroleum refining capacity located along the Gulf coast, as well as 51% of total U.S. natural gas processing plant capacity, according to the EIA. 
But any additional draw down next week on U.S. reserves in preparation for a worse-than-expected storm impact, after the EIA reported a 3 million draw on crude supplies this week, would be a positive factor for crude futures, which were surging Wednesday. 
West Texas Intermediate crude oil contracts were up almost 2% to $49.59 per barrel shortly after the 10:30 a.m. EIA release.
The EIA's data comes in as a slight disappointment, however, as the American Petroleum Institute reported a U.S. inventory draw of 7.6 million barrels Monday evening. The agency also continues to assert that U.S. crude oil inventories, currently at 499.7 million barrels, are at historically high levels for this time of year.