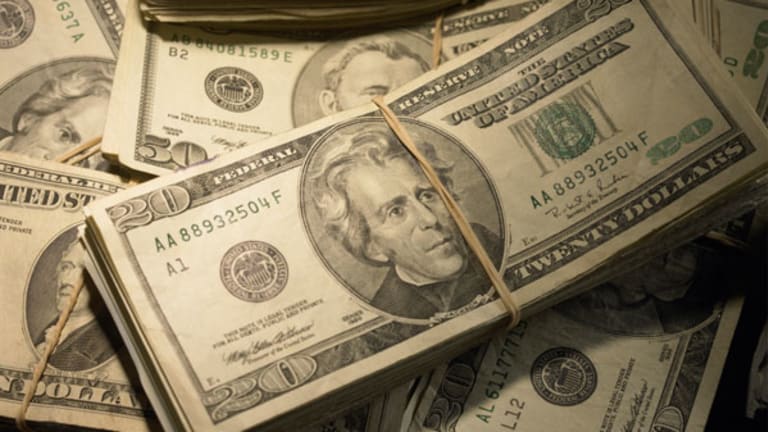 Ed Ponsi: Bill Ackman's Ahab Moment
The fund manager's war on Herbalife gets personal.
NEW YORK (Real Money Pro) --
Nearly a year after his infamous attack on
Herbalife
(HLF) - Get Herbalife Nutrition Ltd. Report
, Pershing Square Capital Management's Bill Ackman is at it again.
At Friday's Robin Hood Investors conference, he sounded rather like Herman Melville's Captain Ahab. "We're going to take this to the end of the earth," said Ackman, having already sustained a $500 million loss. Investors realized that Ackman had no new harpoon to wield at the multilevel marketing giant, so Herbalife shares shot higher, rising nearly 5% to $71.65, closing at a three-week high.
Ackman sounds just like every investor who went down with the ship. He's doing the one thing that you can truly never do: He's made it personal.
How much smarter would Ackman seem -- and how much more respect would he have gained -- had he simply said something like this: "You know what? I truly believe that Herbalife is a pyramid scheme and that if it were to be investigated, it would be shut down and shares of the company would be worthless. But none of that matters because the company isn't being formally investigated. We're in a bull market, and stocks keep going higher, including Herbalife. I feel that I'm right about the company, but I refuse to fight the tape. That's why I've closed my short position."
If Ackman makes that statement, he'll find himself in a win-win situation. If at some point in the future Herbalife were identified as a pyramid scheme, the investing world would have to acknowledge his prescience and accuracy. On the other hand, if the company were exonerated, he'd be recognized as having been smart enough to take his loss and move on.
Make no mistake about it, Ackman is fighting the tape. According to the chart, the trade will continue to move against him. Herbalife shares have formed a massive cup-and-handle pattern over the past 18 months. This bullish pattern indicates that HLF shares are about to go on a tear.
Source: TradeStation
A close above $73.50 would complete the pattern and push HLF to a new all-time high. With no overhead resistance, and with sponsors like Carl Icahn and George Soros, there is no telling how far HLF might run.
That's not to say the company is above suspicion or without risk. Some very questionable statics about Herbalife can be found in information supplied by the company itself; for example,
73% of Herbalife distributors only sign on to get a discount on the product
(paragraph 1, sentence 2).
Herbalife has 2.3 million distributors. I find it hard to believe that 1.67 million of them decided to invest thousands of dollars in a Herbalife distributorship because the product is so amazing that they just had to have a garage full of it. That sounds more like a decision made in resignation, when faced with the fact that they just can't sell the stuff.
But the important thing to understand is that it doesn't matter. The stock isn't the product or the company. There is a huge gap between what is questionable and what is legal. Unless and until the Federal Trade Commission opens a formal investigation, any misgivings that Ackman or anyone else has about the company are moot. If the chart is correct, Herbalife stock is probably going higher -- maybe a lot higher.
At the time of publication, Ponsi had no positions in the stocks mentioned.
Editor's Note: This article was originally published at 12:00 p.m. EST on RealMoney Pro on Nov. 25.
Ed Ponsi is the managing director of Barchetta Capital Management, an NFA-registered commodity trading advisory, and also provides educational services through EdPonsi.com. An experienced professional trader, Ponsi has advised a variety of hedge funds and institutional traders. Ed has appeared on CNBC more than 100 times and has been profiled in magazines such as "Technical Analysis of Stocks and Commodities" and "The Traders Journal." He is the author of Forex Patterns and Probabilities, a top-selling book on currency trading and The Ed Ponsi Forex Playbook, which was endorsed by Steve Hanke, professor of applied economics at The Johns Hopkins University. Ed's books have been published in English, Vietnamese, and simplified Chinese.