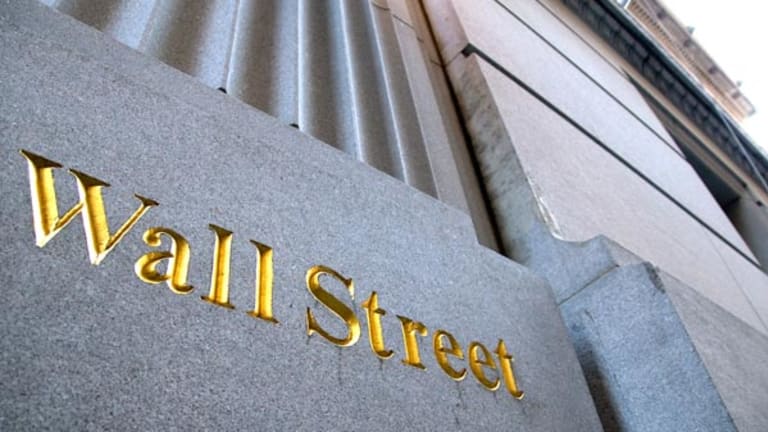 Economy's Nuts and Bolts: Under the Radar
Spectrum Control keeps the medical, military, industrial and aerospace industries alive with its electronic parts.
FAIRVIEW, Pa. (TheStreet) -- So-called high-technology companies often require a master's degree in engineering to understand.
Lacking that, investors are left with financial information and macro trends. Based on those measures, Fairview, Pa.-based
Spectrum Control
(SPEC)
is a great turnaround bet. (A Spectrum press release goes by this title: "Rotary Arc Element Segments Feature Various Linear and Non-Linear Tapers, Taps and Electrical Angles.")
The economy is still fragile, with double-digit unemployment and weak consumer spending clouding the future, yet there are a few rays of light that suggest the gloom could be clearing. GDP growth in the fourth quarter was strong, and business inventories have been steadily rising, suggesting companies across America are again buying products to fill shelves in anticipation of stronger demand.
Cisco
(CSCO) - Get Free Report
, the world's largest maker of networking equipment, said yesterday that sales growth is accelerating. Chief Executive Officer John Chambers said the global economy has turned a corner, and we're entering a new phase of recovery.
Spectrum is the sort of company that will benefit early from the inventory ramp-up, since its products are the nuts and bolts of bigger items rather than the finished product. The products that contain these items aren't something you would typically find for sale at
Wal-Mart
(WMT) - Get Free Report
. They're end products that can be found in medical, military, industrial and aerospace applications.
Based on financial data, Spectrum is a winner. The stock has shot up nearly 44% over the past year, yet it remains cheap based on a price-to-earnings (P/E) valuation. At 14.7, Spectrum's P/E is well below the industry average of 83.9. Strong free cash flow of $6.9 million over the trailing 12 months has left the company in a very strong position financially.
The company has built its cash balance to a respectable level, topping $8 million, which has, in turn, boosted the current ratio to a very impressive 6.28, well above the typical benchmark of 1 for a healthy company. The solid financials extend deeper into the balance sheet. The company's tiny debt-to-equity ratio of 0.18 is extremely conservative, almost to a fault. Spectrum could probably stand to lift its leverage to help boost performance.
Spectrum is rated as a "buy" by
TheStreet.com Ratings
. Nuts-and-bolts companies such as this should see profits increase substantially as businesses boost inventory levels. Spectrum also provides a stable bet due to its spotless financials.
-- Reported by David MacDougall in Boston.
Prior to joining TheStreet.com Ratings, David MacDougall was an analyst at Cambridge Associates, an investment consulting firm, where he worked with private equity and venture capital funds. He graduated cum laude from Northeastern University with a bachelor's degree in finance and is a Level III CFA candidate.