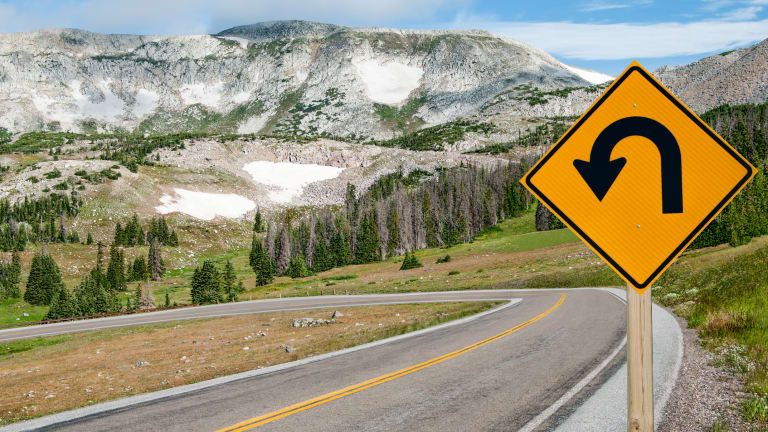 U.S. Economy Is Seeing a Stunning '180-Degree' Turnaround: Top Experts
Investors and businesspeople are slowly starting to feel more optimistic. There are a number of reasons for that, such as the soaring stock market.
U.S. investors and executives are suddenly expressing a lot more optimism about the economy -- giving incoming Federal Reserve chair Jerome Powell momentum to build on, Jim Cramer and other top market watchers say. 
"There is a change in the environment," Cramer said during TheStreet's NovemberTrading Strategies roundtable of market experts. "You speak to Bryan Jordan, who is the CEO of First Horizon (FHN) - Get Report [in the] heartland -- Tennessee -- and he says, 'Big change.' Big change in the country. People want to take risks, which is why I think that Powell is important. Because if they want to take risks and you can get a loan, you can expand."
Liz Anne Sonders, chief investment strategy at Charles Schwab Corp. (SCHW) - Get Report , said that she speaks to investors all of the time and "in the last month or two, I have noticed maybe not a 180-degree shift in attitude and sentiment, but a 120-degree shift."
"For this entire bull market, 95% of the questions that I get either when I'm out on the road speaking at events ... have been, 'What keeps you up at night? ... 'What's the next bubble?' -- all negative," she said. "[But] just in the last couple of months, there's been a shift. It's not euphoric. It's not circa 2000. But they're opportunistic questions, and it's the first time [in a long time that] I've gotten more than a handful of opportunistic questions."
Stephen Guilfoyle, a former New York Stock Exchange floor trader who now co-manages TheStreet's Stocks Under $10model portfolio, said that's the return of "animal spirits" -- the feeling that markets are improving and there's money to be made. Guilfoyle said that while such enthusiasm can hurt the market eventually, "it's still going to help in the short term."
More November Trading Strategies
You can catch a rebroadcast of our entire November Trading Strategies roundtable here.
Or, check out our November Trading Strategies special section, where you can read: