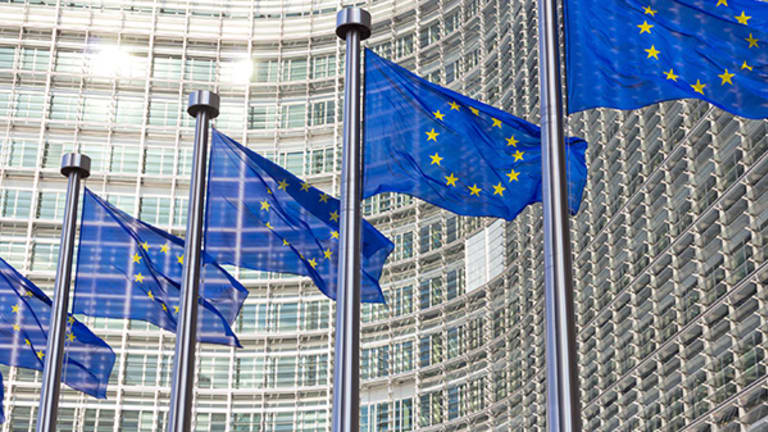 E.C. Denies Anti-U.S. Bias After Treasury Intervention Over Apple, Amazon Tax Probes
The U.S. Treasury Department accused Brussels of undermining a joint tax avoidance clampdown.
The European Commission has hit back at U.S. concerns about competition probes into transfer-pricing arrangements by U.S.-headquartered companies doing business in Europe including Apple (AAPL) - Get Apple Inc. Report and Amazon (AMZN) - Get Amazon.com Inc. Report .
Both are under investigation for sweetheart tax arrangements with national tax authorities that were deemed to constitute illegal state aid in preliminary rulings by the E.C.
The probes concern Amazon's taxes in Luxembourg and Apple's tax-break arrangement in Ireland, which is now  withdrawing its so-called double Irish tax perk over a four-year period.
Last October the E.C. announced state aid decisions against Starbucks (SBUX) - Get Starbucks Corporation Report and Fiat Finance and Trade, followed by a ruling this past January with a negative decision against a Belgian tax scheme it said benefited 35, mostly European, companies.
Apple and Starbucks have appealed the decisions to the E.U.'s highest court in Luxembourg.
The cases come less than two years after the November 2014 "LuxLeaks'" revelations about hundreds of tax-shelter deals between Luxembourg and multinational companies during Jean-Claude Juncker's time as prime minister.
As European Commission president, Juncker has made the fight against tax evasion and avoidance a priority, with the E.U.'s antitrust chief Margrethe Vestager pursuing state aid cases against alleged corporate tax dodgers.
A month before the E.C. is due to rule on Apple, the U.S. Treasury Department laid out its concerns in a 25-page paper released on Wednesday.
Among other things, the paper said the E.C.'s probes undermine the multilateral progress made towards reducing tax avoidance. It also alleged the Commission's approach is inconsistent with international norms and said the regulator should not seek retroactive recoveries -- or back taxes -- under what it sees as a new approach.
The paper also suggests that the E.U. and U.S. work together on the tax issue.
"The U.S. Treasury Department," the paper said, "remains ready and willing to continue to collaborate with the Commission on the important work of ensuring that the international tax system is fair, efficient and predictable."
A Commission spokesperson on Thursday said the E.C. takes note of the white paper and insisted that the E.C. is not unfairly targeting U.S. companies.
"E.U. law applies indiscriminately to all companies operating in Europe," the spokesperson said, adding, "there is no bias against U.S. companies."
She added that the Commission has been in contact with U.S. authorities on this matter "on several occasions already and remains available to offer all necessary further clarification as regards the application of established principles of E.U. state aid law in this area."