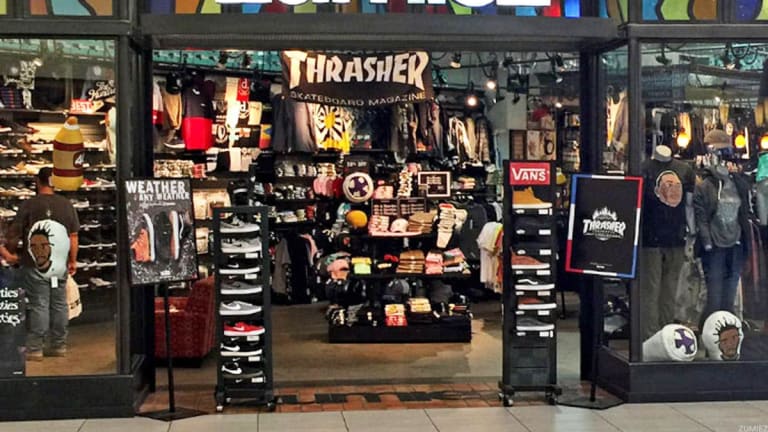 Zumiez Zooms Following Surprise First-Quarter Earnings
Shares of skater and street wear retailer Zumiez surge on Friday after posting a surprise quarterly profit amid stronger sales.
Shares of skater- and street wear-focused clothing and accessories retailer Zumiez (ZUMZ) jumped more than 15% on Friday after the company posted a surprise quarterly profit amid stronger sales.
Zumiez earned $800,000, or 3 cents a share, in its fiscal first quarter, compared to a loss of $2.6 million, or 10 cents a share, in the comparable year-earlier period. Sales rose 3% to $213 million, compared with $206 million a year ago.
Analysts polled by FactSet had expected a loss of 9 cents a share on sales of $206 million for the quarter.
"We delivered better-than-expected results to start the year due to strong performance in the last two months of the first quarter," CEO Rick Brooks said in a statement.
For its fiscal second quarter, Zumiez said it expects to post per-share net income of between 14 cents and 20 cents, and sales in the range of $220 million to $224 million
Shares of Zumier were up 15.38%, or $2.87, at $21.54 in trading on the New York Stock Exchange. The company's shares have traded between $17.75 a share, and $32.70 a share over the past 12 months.