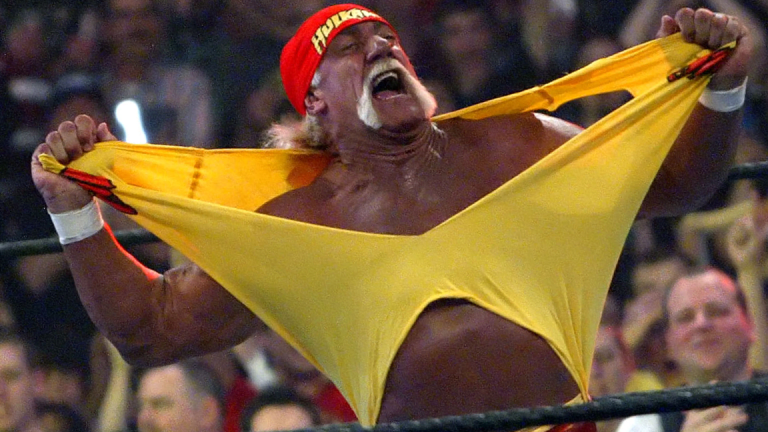 WWE Pins Down Record Quarter; Shares Are Flat
The media and entertainment company posts record fourth-quarter and full-year results that slam analysts' expectations.
World Wrestling Entertainment Inc. (WWE) - Get World Wrestling Entertainment, Inc. Class A Report  shares gained 4.7% to close at $83.57 in Thursday's trading after posting fourth-quarter earnings that surpassed analysts' expectations.
The Stamford, Conn.-based entertainment company said it earned $272.5 million in the fourth quarter, or 46 cents a share, up from $211.6 million, or 6 cents a share, in the year-earlier period. Analysts surveyed by Zacks Investment Research had been expecting per-share earnings of 32 cents.
Revenue surged to a record $205.3 million, mostly from distribution of live- and "in-ring" programming of events shown internationally, the company said. Live events revenue was flat at $34.4 million, while consumer products revenue gained 9% to $32.8 million.
Average paid subscribers increased 7% to 1.59 million. Total revenue in the fourth quarter of 2017 was $146.4 million.
"In 2018, WWE generated the highest level of revenue and earnings in the company's history by leveraging our brand strength to increase the monetization of our content worldwide," CEO Vince McMahon said in a statement. "Our long-term growth strategy will continue to focus on content creation, digitization and international development."
For the full year, WWE said it earned a profit of $99.6 million, or $1.12 a share on revenue of $930.2 million.
Separately, WWE said Thursday that its board of directors has approved a stock-repurchase program of up to $500 million of the company's common stock. Additional details were not immediately provided.