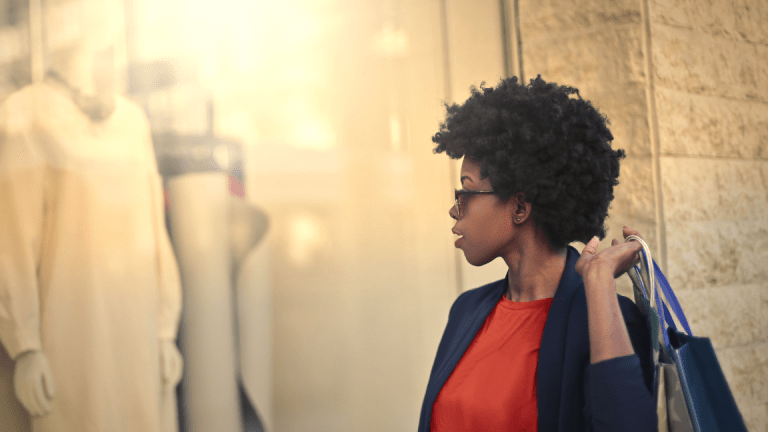 Women's Clothing Retailer Chico's FAS Sinks on Weak Guidance, Store Closures
Chico's FAS announces a fourth-quarter earnings beat but provides disappointing guidance.
Chico's FAS Inc. (CHS) - Get Free Report  was trading down more than 8% to $5.54 Wednesday fter the company reported an earnings beat but announced disappointing guidance and a leadership change.
The women's clothing and accessories retail chain posted a fourth-quarter loss of $16.64 million, or 14 cents a share. Adjusted net loss was $8.6 million, or 7 cents a share, compared to $28 million adjusted net income in the comparable period. The loss was narrower than the 9 cents adjusted loss per share analysts were expecting.
Fourth-quarter revenue fell 10.7% to $524.7 million vs. $587.78 million in the comparable period, though beat analysts' estimates of $516.36 million. However, comparable sales declined 3.8% which the company blamed on a decrease in transactions and lower average dollar sale.
Meanwhile, Karen McKibbin, former president of Nordstrom Rack, was appointed Chico's new brand president effective April 1, and will be reporting directly to Chico's CEO and President Shelley Broader.
For the first quarter, the company expects a mid- to high-single-digit decline in revenue and same-store sales compared with the prior year period due to softer sales February sales.
For the full year, the company also expects a low-single-digit decline in revenue and same-store sales compared to 2018.
The company will be closing 60 to 80 stores this year as part of a "retail fleet optimization plan" to invest in its omnichannel platform, reduce costs, improve profitability and return on invested capital. The company will be closing at least 250 stores in the U.S. in the next three years as part of the plan.